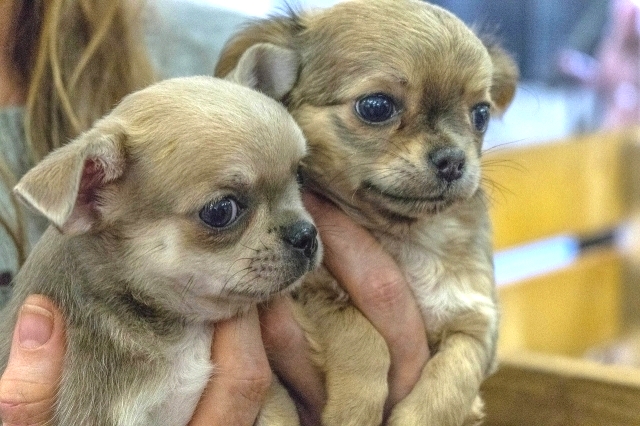 Chovná stanice není pro každého. Založení chovné stanice psů stojí námahu i peníze
Přemýšlíte nad tím, že založíte chovnou stanici pro psy? Ještě před tím, než se do všeho pustíte, byste měli být pevně rozhodnutí a mít k dispozici všechny potřebné informace. Chovatelská stanice psů je krásná představa, ale rozhodně není pro každého. Vyžaduje mnoho času, práce, trpělivosti a v neposlední řadě také financí. Přinášíme vám několik důležitých rad a postřehů, které vám usnadní vaše rozhodnutí.
Chovatelská stanice psů: o co se jedná?
Chovná stanice psů neboli zkráceně CHS znamená chov čistokrevných psů. Lidé se mnohdy mylně domnívají, že mohou založit stanici jen tak bez jakéhokoliv povolení. Chovatelská stanice ovšem vyžaduje celou řadu důležitých kroků.
Jestli si chcete založit chovnou stanici pouze pro peníze a máte vidinu, že vám budou vaši mazlíčci vydělávat, ihned na to raději zapomeňte. Většina chovatelů do stanice více investuje než získává zpět.
Chovná stanice psů: 4 užitečné rady pro začátek 
Ještě než začnete s vyřizováním všech povolení na založení chovné stanice psů, měli byste se zamyslet na následujícími věcmi.
Výběr správného jména
V České republice je registrováno více než 37 tisíc stanic. Proto je nutné se zamyslet nad jménem stanice, protože se může snadno stát, že takový název již existuje. Název by měl být výstižný a spíše kratší, aby si ho lidé snadněji zapamatovali. 
Chovná fena nebo pes musí mít průkaz původu
Bez toho, aniž byste měli platný průkaz původu, se vám nepodaří stanici založit. Je potřeba, aby byl mazlík čistokrevný a měl na to i řádné papíry. 
Založení z lásky, nikoliv pro peníze
Chovatelská stanice psů musí být založena z lásky ke zvířatům a nikoliv pro vidinu přívalu peněz. Také byste si ji neměli zakládat, pokud se chovu nechcete věnovat naplno nebo pokud nechcete svému mazlíčkovi dopřát potomstvo. 
Sežeňte co nejvíce informací
Informace o chovu i chovatelské stanici jsou velmi důležité a je potřeba, abyste věděli maximum a aby vás v průběhu nic nepřekvapilo. Vše naleznete na stránkách Českomoravské kynologické unie.
Co je potřeba k založení chovné stanice psů?
Jestli už máte jasno v tom, že si chcete stanici skutečně zřídit, je k tomu potřeba několik kroků. Obvykle si můžete oddychnout s vyřizováním po 2 až 3 měsících. 
1. Je potřeba podat žádost o založení chovné stanice psů. Stačí vyplnit formulář na stránkách Českomoravského kynologického svazu. Formulář se jmenuje žádanka o mezinárodně chráněný název chovatelské stanice, kde navrhnete 6 různých názvů pro vaši stanici. Při posouzení se pak zvolí ten název, který ještě neexistuje. 
2. Za formulář a jeho poslání zaplatíte necelé 2 000 korun. Jména proto skutečně dobře promyslete, protože pokud vám neuznají ani jedno, poplatek vám již nikdo nevrátí a celý proces musíte podstoupit znovu. 
3. Chovnou stanici může založit jen osoba starší 18 let, která má trvalé bydliště na území ČR.
4. Zvíře musí být uchovněné!
Chovatelská stanice psů: kdy a jak můžu psa uchovnit?
Abyste mohli provozovat úspěšně chovnou stanici psů, fena nebo pes musí mít nejen průkaz původu, ale musí se chlubit označením chovná/chovný. A jak na to?
Pes musí absolvovat výstavu
Pejska musíte vzít na výstavu, a to minimálně na dvě. Na národní nebo mezinárodní výstavě projde pes kontrolou znalců a dostane ohodnocení. Hodnocení musí být výborné nebo velmi dobré. Poté následuje bonitace.
Bonitace
Bonitace psů je velice důkladné posouzení vašeho mazlíčka, kdy se posuzuje standard daného plemene, povaha, zdraví, vyrovnanost a další chovné předpoklady. Nakonec je vynesený verdikt: chovná/ý nebo nechovná/ý.
Pokud vše dopadne dobře, zvíře může být uchovněno - může mít štěňata, kterým bude po narození vystaven průkaz původu. Pozor však ne jednu podmínku - uchovněni mohou být psi starší 18 měsíců. Proto se nesnažte o uchovnění dříve. 
Chovná stanice psů: na co myslet před krytím feny?
Na prvním místě je nutné sehnat fence vhodného nápadníka, tedy psa stejné rasy, který je také uchovněn. Dívejte se na zdravotní stav, kondici, povahu i úspěchy na výstavách. 
Měsíc před háráním feny musíte zažádat o krycí list. Součástí je poplatek na účet klubu. Poté se domluvíte na termínu krytí s majitelem psa. Krytí je poté nutné potvrdit v krycím listu. 
Rozbalit všechny příspěvky
Video týdne
Taky se občas po práci cítíte tak, že si říkáte: ať mi všichni třeba vlezou na záda!? Dnes už prostě nic dělat nebudu...
Příběh zvířátka
Říkají mi Rago, Ragoušku, Ragajdo, Rufajdo, nebo když si vypůjčím třeba botu, tak křičí Ragíííno! (to je povel k držení v zubech, to já už poznám)...