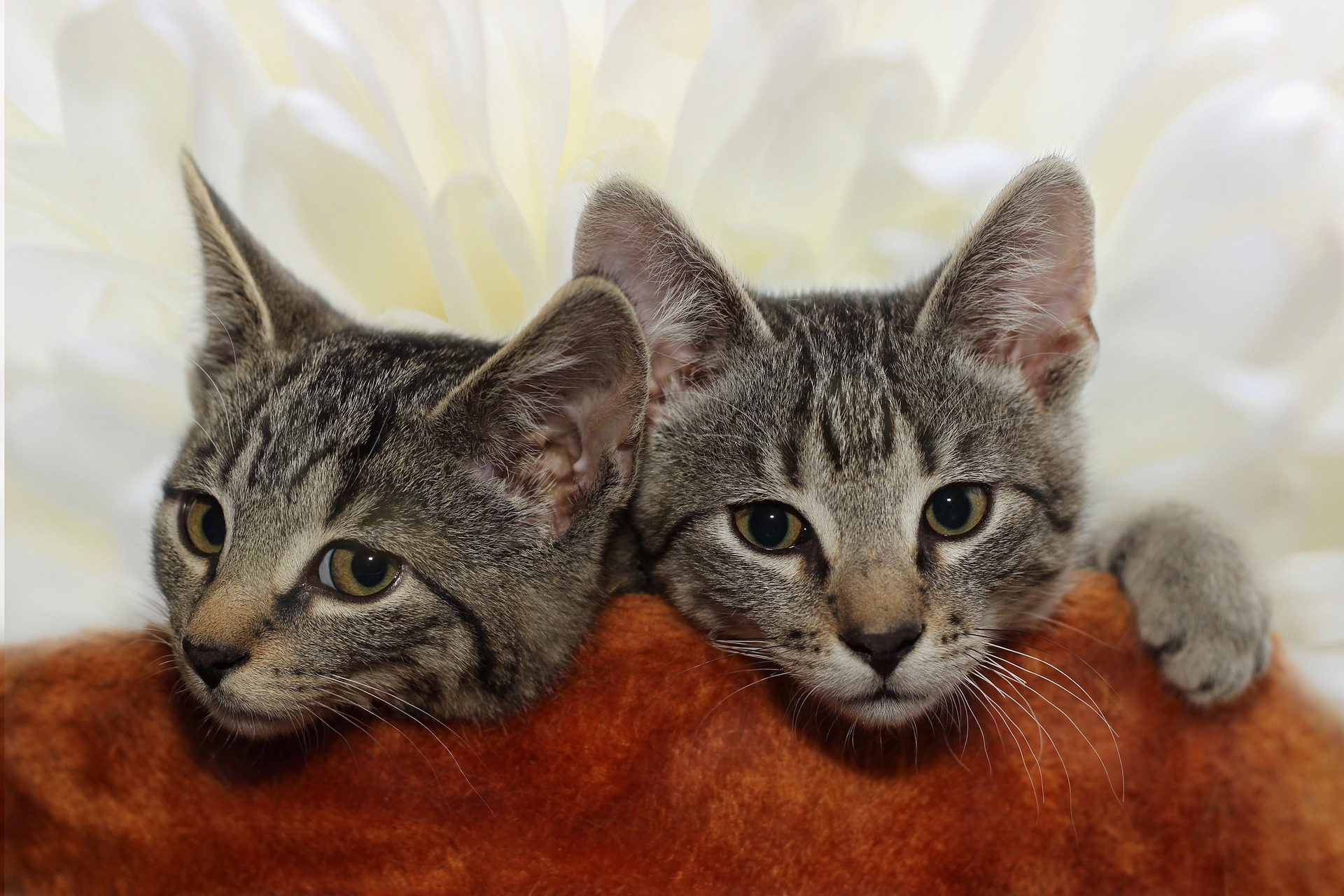 6 nejčastějších dotazů na téma kastrace kočky a kocoura: na co si dávat pozor?
Kastrace kočky nebo kocoura je velké rozhodnutí, které ovlivní nejen kočku, ale taktéž vás. kladete si otázky, zda je vůbec nutné kočku kastrovat, kdy je to nejlepší, jak vše probíhá a jaké mohou být komplikace? Přinášíme vám odpovědi na 6 nejčastějších otázek, se kterými se veterináři často setkávají. Pomůžeme vám se lépe připravit na celý proces kastrace kočky nebo kocoura.
1. Kdy kastrovat kočku?
Jedna z důležitých otázek, které si pokládá každý, kdo uvažuje nad kastrací kočky. Každý veterinář má ale jiné zkušenosti a odpoví vám trošku jinak. Doporučuje se však nejčastěji počkat s kastrací kočky do 5. měsíce jejího života.
Mnoho veterinářů a chovatelů koček se shoduje, že čím dříve necháte kočku kastrovat, tím lépe. Důvodem je, že mladší kočky, například do jednoho roku, snášejí kastraci lépe než starší kočky.
Naprosto nevhodné je kastrovat kočku v době mrouskání. V této době jsou orgány kočky velice prokrvené. Navíc sama kočka je podrážděná a kastrace by ji ještě více rozhodila.  Vždy musíte počkat na to, až mrouskání zcela odezní.
Pokud chcete však alespoň jednou koťata, můžete kočku nechat kastrovat po porodu. Ale pozor! Kočka nesmí být příliš vytížená porodem, hubená nebo nemocná. Veterináři doporučují kastraci 6 týdnů po porodu, rozhodně ne dříve!
2. Kdy kastrovat kocoura?
Kastrace kočky se od kastrace kocoura liší nejen v provedení, ale taktéž v otázce, kdy kastrovat kocoura. Jelikož kocouři dospívají pohlavně mnohem později něž kočky, s kastrací je potřeba vyčkat. Zkušení veterináři doporučují kastraci kocoura až od 10. měsíce jeho života.
Jestli vám veterinář kastraci udělá předčasně, mohou se objevit u kocoura komplikace, jako jsou záněty močových cest a urologické potíže nebo hormonální poruchy.
U kocoura tedy budete muset být mnohem trpělivější a vydržet jeho neustálé značkování teritoria nebo agresivitu. Především však zákrok vždy konzultujte s veterinářem a nechte si od něj poradit.
3. Co kočka po kastraci potřebuje?
Kocour i kočka po kastraci potřebují hlavně klid a kvalitní stravu. Vyvážené krmivo mazlíčkovi poskytne všechny potřebné látky a vitamíny, které mu pomohou postavit se znovu rychle na nohy a zapomenout na celou proceduru. Kočka je i po takovém malém zákroku zesláblá, proto do svého těla potřebuje dostat skutečně plnohodnotné krmivo pro kastrované kočky.
Především venkovní kocouři mají tendenci tloustnout. Důvodem je to, že již nemají potřebu toulat se dlouhé hodiny venku a nahánět kočky. Proto byste měli přejít na krmivo s nízkokalorickou hodnotou a zabránit tak kocourovi, aby rychle přibíral na váze.
4. Je kastrace kočky  a kocoura náročná?
I když se to možná nezdá, kastrace kočky ani kocoura není nikterak náročná a zdlouhavá operace. Zákrok trvá do půl hodiny, zkušený veterinář si s kastrací poradí i do 15 minut. kočičí miláček bude v celkové anestezii, kterou dostává injekcí do žíly nebo svalu.
Při kastraci kocoura se odstraní samčí pohlavní orgány, což jsou varlata. U kočky se odstraní vaječník a děloha. Ovšem před kastrací je nutné dodržovat několik pravidel:
Kočka může pít maximálně večer před kastrací
Nesmí 8 až 12 hodin před kastrací jíst
Důležité je předoperační vyšetření
5. Co když v době kastrace čeká kočka koťata?
Kočka může být kastrována i když čeká koťata. Mnohdy ale majitelé ani nevědí, že je kočka březí. Vždy je proto potřeba informovat lékaře, když si nejste jisti. Je na vašem zvážení, zda chcete nechat kočku kastrovat a spolu s vyjmutím pohlavních orgánů vyjmout i koťata. Mnozí veterináři mohou odmítnou kastrovat kočku ve vyšším stádiu těhotenství.
Pokud víte, že koťata nechcete a máte obavy, že byste je ani nikomu neudali a koťata by se jen toulala po venku, pak je kastrace kočky v těhotenství pravděpodobně nejlepší volba.
6. Na kolik peněz kastrace kočky vyjde?
Záleží na veterinářovi, ale cena kastrace kočky a kastrace kocoura se pohybuje okolo 500 až 1000 korun. Ovšem kastrace kocoura je o něco levnější, jelikož zákrok je snadnější než u kočky, u které se cena může vyšplhat až na 1500 korun. Někteří veterináři si však berou příplatek za kastraci kočky v březí.
Cena se mnohdy u některých veterinářů odvíjí také od váhy zvířete, počítejte také s tím, že ve velkých městech zaplatíte více než v těch menších.
Rozbalit všechny příspěvky
Video týdne
Taky se občas po práci cítíte tak, že si říkáte: ať mi všichni třeba vlezou na záda!? Dnes už prostě nic dělat nebudu...
Příběh zvířátka
Říkají mi Rago, Ragoušku, Ragajdo, Rufajdo, nebo když si vypůjčím třeba botu, tak křičí Ragíííno! (to je povel k držení v zubech, to já už poznám)...