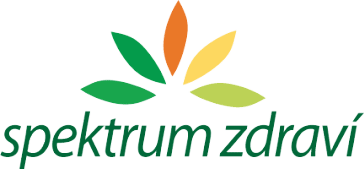 Zelený čaj čistý ETS
BIO sáčkové čaje, 20 ks jednotlivě balených nálevových sáčků po 1,5 g v dárkové krabičce
Zelený čaj čistý: Speciálně vybraný zelený čaj s ohledem na vaši životní pohodu...Zelený Čaj (Camelia Sinensis) byl konzumován po staletí jako povzbuzující a inspirativní nápoj.
Čaje English Tea Shop vám nabízí obdivuhodný výběr neopakovatelných gourmet čajů. Vyzkoušejte umění čaje tak, jako nikdy předtím. Vytvořili jsme každý z těchto čajů s velkou dávkou péče a vášně pro vaše blaho a uspokojení. Zdravé čaje s velkolepou chutí.
SLOŽENÍ: bio a fairtrade zelený čaj.
Použití: Horký nápoj: vhoďte jeden sáček do hrnku, zalijte vařící vodou a nechte vyluhovat 2-3 min. Oslaďte dle libosti. Vychutnávejte!
Ledový čaj (1 litr): uvařte 6 čajových sáčků v 500 ml vařící vody po dobu 5-6 min. Dolijte 500 ml teplé vody. Nechte vychladit v lednici nebo doplňte kostkami ledu. Oslaďte dle libosti a vychutnávejte!
Země původu: Velká Británie
ENGLISH TEA SHOP je soukromá firma se sídlem ve Velké Británii, kde probíhá vývoj jednotlivých výrobků, tvorba receptů, design a marketing. Firma má svůj výrobní podnik na Srí Lance, kde probíhá nákup a zpracování čajů a všech ingrediencí, míchání jednotlivých složek, balení a expedici. To zajišťuje, že výsledkem jsou čaje vysoké gourmet kvality, přesto produkované v rámci dlouhodobé udržitelnosti a produkované ekonomicky, což nám umožňuje nabízet čaje za velmi atraktivní ceny. Naprostá většina námi produkovaných čajů je certifikovaná v bio standardu společností Soil Associotion UK. Jsme také držitelem Fairtrade certifikace. Nakupujeme a zpracováváme naše čaje od farem, které praktikují trvale udržitelné zemědělské metody, protože věříme, že to nám pomáhá zachovat naši planetu pro budoucí generace.
Dodavatel/Výrobce: English Tea Shop

---
Kategorie: Čaje ETS, Zelené čaje
---
Stáhnout v PDF