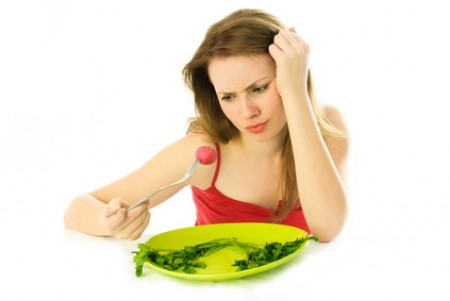 Zdravá dieta neznamená hladověníDieta je často skloňované slovo, pod kterým si řada z nás představí, že na určitou dobu zredukujeme svůj dosavadní jídelníček, pomocí něhož dojdeme k vysněnému cíli. A jakmile tam budeme, zase na něj pěkně zapomeneme a vrátíme se ke starým návykům. Málokdo domýšlí, co se s naším tělem děje jak při hubnutí samotném, tak potom. Pojďme se na některé ze "super účinných diet" podívat. 
Paleo, Keto nebo dieta podle pana Atkinsona či Dukana?
Všechny tyto jmenované diety mají jedno společné, a to je omezení sacharidů a zvýšený příjem bílkovin a tuků. I když každá z nich volí jiné zdroje potravin a postup, výsledek se pravděpodobně dostaví a vy budete s číslovkou označující vaši hmotnost spokojeni. Dieta s vysokým obsahem bílkovin ochraňuje vaše svaly před devastací, nemáte při ní hlad a ještě k tomu hubnete. To všechno se děje velmi rychle. A co na to vaše tělo, mozek, orgány a buňky? Ty už tak spokojení nejsou.
Příliš nízký příjem sacharidů může způsobit, že se budete cítit unavení, malátní, nervózní a podráždění. Vysoký příjem bílkovin zaměstná vaše ledviny a játra více jak na 100%. Pokud nezvolíte ty správné tuky, může jejich zvýšený příjem například negativně ovlivnit poměr mezi "hodným a zlým" cholesterolem. Zabrat dostane i celý trávicí systém. A co se stane, když už budete mít masa a zeleniny plné zuby? Nejčastěji to dopadá tak, že sacharidy zařadíte do jídelníčku zpět, a je jedno, v jaké podobě. Ať už zvolíte koláče nebo těstoviny, ručička váhy se začne pomalu, ale jistě pohybovat směrem k vyšším hodnotám. A pokud to sami neuhlídáte, což je velmi těžké, ukáže váha ještě vyšší číslovku než na počátku vašeho snažení. 
Hlavní jídla lze nahradit koktejlem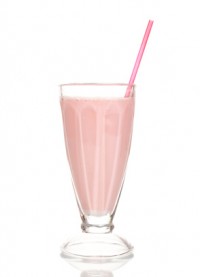 Co si dáte po skončení diety místo koktejlu?Mnoho firem radí, jak můžete jednoduše snížit svůj energetický příjem a přitom zůstat nasycení a dodat svému tělu vše, co potřebuje. Řešení je jednoduché. Smíchejte odměrku prášku nebo dvě s mlékem nebo vodou a jídlo je na světě. Hubnete, protože jste snížili svůj energetický příjem. Možná nemáte ani hlad. Ale pojďme se na to podívat zblízka. Složení koktejlů je jedna věc. Některé z nich jsou totiž plné nevhodných surovin. Jiné jsou naopak svým složením zajímavé. Jak poznat ten správný? Dle návodu jej máte nejčastěji smíchat s mlékem. Je pro vás ale mléko vhodné? Pomalu se blížíte se svou hmotností k vysněnému číslu. Vyvstává otázka, co bude dál. Co si vlastně dáte místo koktejlu k snídani, k obědu a k večeři? Asi nebudete chtít pít koktejly do konce svého života, aby váha byla tam, kde ji mít chcete. 
Dieta 5:2 
5 dní jíst bez přejídání se a 2 dny přijímat okolo 2500 kJ (595 kcal). To jsou hlavní body diety 5:2. Cílem tohoto systému stravování je udržet metabolismus v chodu, nezpomalovat ho a nepřecházet do stereotypu. Ve dnech s nízkým příjmem sice přijímáte méně, než je hodnota vašeho bazálního metabolismu (základní potřebná energie pro udržení všech pochodů ve vašem těle), ale nejste na nule, tedy vyhnete se nesnesitelnému hladu a snížíte riziko nepříjemných pocitů souvisejících s nízkou hladinou cukru v krvi. Dny s nízkým příjmem nesmí jít po sobě, takže dietní režim zvládne téměř každý. Jednoduché a možná i účinné. Proč možná? Protože záleží na vašem příjmu v oněch 5 dnech a kromě energetického příjmu také na výběru potravin a poměru jednotlivých živin. 
Ideální stravovací režim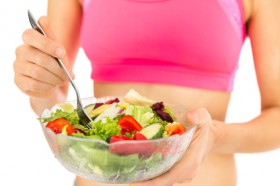 Zdravé hubnutíNa ten nikde přesný návod nenajdete, protože takový ani neexistuje. Jde o průsečík potřeb člověka, jeho denního režimu, preferencí, zdravotních aspektů (včetně biochemického rozboru), složení těla (množství tuku, svalové hmoty atd.), genetických predispozic, současného stravování, vývoje váhy v průběhu života, pohybových aktivit, motivace, roční doby, možností vaření a přípravy jídel, možností nakupování, nálady, psychického rozpoložení a mnoha dalších.
Když se rozhodnete svůj stravovací režim změnit, často sami nezvládnete zhodnotit všechny výše uvedené body a navíc, a to někdy bývá nejtěžší, se na ně podívat nezaujatě a hledat řešení, než si říkat, proč to nejde. S tím vám pomůže výživový specialista, nebo lépe řečeno výživový kouč. Jde o jakéhosi průvodce, motivátora a současně studnici odborných znalostí. Ve Světě zdraví se právě na výživový koučink zaměřujeme. Jedině tento moderní přístup k hubnutí a výživě obecně vám může nastavit takový plán, který přinese požadovaný výsledek. A hlavně ochrání vaše zdraví tak, aby kromě vás a ručičky na váze byla spokojená každá buňka vašeho těla (kromě těch tukových) a především jste této změny dosáhli jednou provždy a stala se vaší denní praxí. 
Ing. Monika Bartolomějová
Autorka je hlavní výživovou specialistkou Světa zdraví a členkou Vědecko-lékařské rady Světa zdraví.