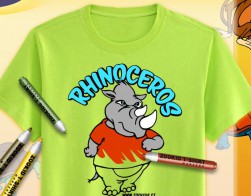 Trička s veselými obrázky pro děti, to už nemusí znamenat jen běžně prodávané tuctové oblečení z obchodu. Vaše dítě se nyní může na výzdobě svého oblečení vlastnoručně podílet a ještě se u toho učit barvy a rozvíjet zručnost a kreativitu. A to díky tričkům s potiskem zvířátka, který si může samo vymalovat speciálními pratelnými fixami.
Existuje řada aktivit, kterými lze děti zabavit. Kreslení na textil a vybarvování potisků však děti nejen zabaví, ale také zároveň rozvíjí řadu jejich dovedností. Takto vyzdobené tričko přitom bude stoprocentním originálem, dvě stejně vybarvené určitě nikde nepotkáte.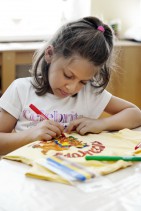 Výběr toho pravého trička pro vaše dítě je možný z množství variant, od barvy trička a jeho velikosti až po samotný potisk. Dinosaur, lev nebo želva? To už je na vás.
Před samotným kreslením si můžete společně na počítači vyzkoušet, jak bude různě vybarvené tričko vypadat. A teprve poté se dát do práce. A když pomalované tričko vaše dítě omrzí ještě dřív, než ho stihne zašpinit, nebo se dílo zrovna nepodaří, nevadí. Triko s vymalovánkou se vypere a třeba každý den tak může vzniknout úplně nový outfit!
Sada speciálních fixek na vymalovávání trička je samozřejmě součástí balíčku, který vám přijde až domů. Stačí si jen vybrat.