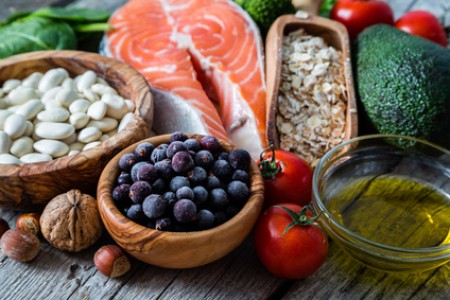 Zdravé stravování vás ochrání proti průjmu i zácpě
Špatné stravování není jen hrozbou pro lidi, kteří se snaží shodit nadbytečná kila nebo zformovat postavu. Špatné složení potravin a jejich nesprávné konzumování má dopad především na správné fungování těla, estetické následky jsou až druhořadým problémem. Únava, průjem, zácpa – to jsou jen některé z následků špatného stravování. Naučte se symptomy špatné stravy rozpoznat a zjistěte, jak má vypadat zdravé stravování.
Naslouchejte svému tělu
Jak poznáte, jestli se stravujete správně nebo špatně? Vaše tělo nám naštěstí většinou dává najevo, když mu něco nelíbí. Cítíte často únavu a nemůžete najít příčinu? Trápí vás obezita? Máte často zažívací potíže, ať už průjem nebo zácpu? To vše jsou signály, že může být něco špatně s vašimi stravovacími návyky. Jakmile si všimnete nesprávného fungování vašeho těla, je čas zamyslet se na příčinou a zaměřit se na zdravé stravování.
Zácpa
Zácpa občas trápí každého. Pokud se u vás tento nepříjemný stav vyskytuje častěji, rozhodně neotálejte a jednejte. Četnost stolice je u každého jiná, pokud ale "na velkou" chodíte méně než 3x týdně, pravděpodobně je něco špatně. Podle výzkumů zácpou trpí asi 20 % populace vyspělých zemí, což je z velké míry dáno špatným stravováním. Co zácpu způsobuje?
Nedostatek tekutin

. Pokud přijímáte málo tekutin, tělo si nemůže dovolit se vody zbavovat. Následkem toho je stolice

příliš tuhá a její vylučování je obtížné.

Nedostatek vlákniny ve stravě

. Podobně působí i

nedostatek vlákniny ve stravě,

střevo

bez ní

není dostatečně stimulováno

k vyprazdňování. Vlákninu neumí enzymy v zažívacím traktu štěpit a je vylučována v téměř nezměněné podobě ven. Vláknina navíc

váže vodu

, takže v tlustém střevě

nabobtná

a stolice je měkčí a

snadněji se vylučuje

.
Průjem
Podobně jako zácpa i průjem může být příznakem onemocnění nebo může být dán špatným stravováním. Každý z nás reaguje na určité potraviny jinak, zvláště lidé s citlivými střevy mohou špatně snášet více pokrmů. Co může průjem způsobit?
Příliš mnoho smažených a mastných jídel.

Tato jídla

zvyšují počet kontrakcí střeva

u lidí s citlivým trávením mohou přispívat ke vzniku průjmu.

Umělá sladidla.

Umělá sladidla ze žvýkaček, cukrovinek

a umělých nápojů se

špatně vstřebávají v tenkém střevě

a mohou průjem vyvolávat.
Únava
Dlouhodobá únava může signalizovat onemocnění nebo přetížení organismu, často je však způsobená i špatnými stravovacími návyky. Co může vyvolávat únavu?
Nedostatek tekutin.

Málo tekutin

vyvolává dehydrataci

těla a jeho únavu. Dehydrataci podporuje i velké

množství soli, kávy nebo čaje.
Potraviny s vysokým glykemickým indexem.

Tedy takové potraviny, které prudce

zvednou hladinu cukru

v krvi. Prudké výkyvy cukru

vyžadují energii

na trávení a tělo se může cítit unavené. Glykemickými bombami jsou např.

popcorn, bílá a rýžová mouka, pečené brambory a sladké snídaňové cereálie

.
Obezita
Jedním z jasných příznaků špatného stravování je obezita. Společně s nedostatečným pohybem má špatné stravování za následek téměř epidemii obezity ve vyspělých státech. Máme se dobře a můžeme jíst, co chceme, což mnoho lidí nezvládá ukočírovat a proto tloustnou. Obezita je způsobená celou řadou příčin, vyjmenujeme proto jen velmi rozšířené stravovací "neduhy", které lidé dělají a obezitě tím nadbíhají.
Špatná frekvence konzumace jídla

. Nesnídáme a večer se přejídáme, dlouze hladovíme a nárazově se přejídáme – to vše velmi přispívá k ukládání přebytečných kil.

Špatné složení stravy

. Mnoho cukru a nezdravých tuků, málo vlákniny a bílkovin – prohřešků ve stravě je celá řada.

Nedostatečný příjem tekutin

. Málo tekutin zpomaluje metabolismus a trávení, což způsobuje mimo jiné tloustnutí.
Zdravé stravování
Nečekejte, až vás dostihne některý z projevů špatných stravovacích návyků a zjistěte, jaké má zdravé stravování pravidla. Na paměti mějte především následující body:
Každý extrém je špatný.

Jezte vše, ale s mírou. Budete-li jíst jen samou zeleninu, bude to stejně špatné, jako byste jedli jen sladkosti.

Pestrý jídelníček

. Snažte se jíst vyváženou stravu. Jednoduché pravidlo říká, že by člověk měl denně přijímat

sacharidy, tuky a bílkoviny

v poměru

55: 15: 30

. Vyhýbejte se fastfoodům a snažte se konzumovat

kvalitní, čerstvé potraviny

.

Pravidelný přísun potravy.

Nezapomínejte na

snídaně

a jezte nejlépe

menší porce víckrát za den

. Neřiďte se jen pocitem hladu, ten je někdy zavádějící, ale spíš se snažte vytvořit si

pravidelný režim

.

Jezte pomalu.

Když jíte příliš rychle, nestihnete zaregistrovat, že už jste

sytí

. Hltáním navíc

polykáte vzduch

, který může způsobovat nadýmání.

Kultura stolování.

Jezte s radostí a

užívejte si každé sousto

. Jídlo totiž

není jen "palivo"

, ale

hlavně potěšení

. Jídla upravujte tak, aby vám chutnala a

vyhýbejte se jezení ve spěchu

.

Pitný režim.

Málo tekutin v těle má mnoho neblahých následků na zdraví, proto

pijte pravidelně

nejlépe

neslazené nápoje

.
Zdravé stravování vám přiblíží odborníci
Zdravé stravování má mnoho pravidel. Každý člověk je ale jiný a co někomu vyhovuje, jinému nedělá dobře. Neváhejte se proto obrátit na odborníky, kteří vás provedou všemi záludnostmi zdravého stravování. Vyzkoušejte třeba online kurz doktorky MUDr. Uríkové. Společně s nutriční terapeutkou Bc. Michaelou Ožanovou vás provede pravidly hubnutí podle západní medicíny. Ve svých kurzech nabízí ověřené rady a postupy, jak na zdravé stravování. Pomůže vám sestavit vyvážený jídelníček, který podpoří správné trávení a fungování těla. Všechny informace se budete dozvídat z pohodlí domova a získáte i cenné praktické materiály, ke kterým se můžete v budoucnu vracet. Zdravé stravování se díky kurzu snadno stane opravdovou součástí vašeho života.