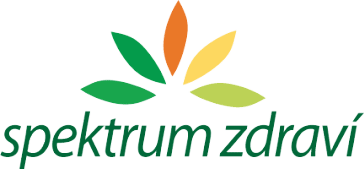 Šnekový odšťavňovač Omega VRT352FR
Odšťavňovač Omega VRT352FR inovovaný model Omega VRT330.
Jedná se o vertikální šnekový nízkootáčkový odšťavňovač, který zpracovává suroviny pomocí otočného šneku. 
Omega VRT352FR červená využívá na rozdíl od klasických šnekových odšťavňovačů vertikální patentovaný šnek a jeho plnění je tak mnohem snazší.Otočný šnek je stejně jako u odšťavňovače Omega 8004 a 8006 vyroben z tvrzeného plastu, který je 8x tvrdší než u ostatních šnekových odšťavňovačů.
Novinkou je i použití nových BPA free materiálů, které nemají negativní účinky na funkci imunitního systému člověka.

Výhodou je nová výpusť, kterou lze uzavřít, pro možnost výroby ořechového mléka a smíchání šťávy přímo v odšťavňovací komoře.
Omega VRT352 je určena všem, kteří to myslí s čerstvými šťávami opravdu vážně, hodlají experimentovat a zpracovávat veškeré suroviny od listové zeleniny a bylin až po tvrdou kořenovou zeleninu. Odšťavňovač je vybaven bezpečnostní pojistkou, takže pokud jej zahltíte nadměrným množstvím surovin, automaticky vypne. Pokud k tomuto dojde, jednoduše spustíte zpětný chod a přístroj suroviny dodatečně "rozžvýká" (zastavení hrozí pouze u objemné kořenové zeleniny).
Přestože odšťavňovač zpracovává suroviny rychleji, Omega VRT352 patří do kategorie nízkootáčkových odšťavňovačů (70 ot./min), které neprodukují teplo a nevhání do šťávy nadměrné množství vzduchu. Díky nízkým otáčkám je šťáva déle čerstvá a obsahuje maximum výživných látek.

Větší mrkve je sice zapotřebí podélně rozkrojit, aby nedocházelo k automatickému zastavení motoru, který je tak chráněn proti poškození, ale to je u vertikálních nízkootáčkových odšťavňovačů standardem. Při zpracovávání tvrdé kořenové zeleniny je zapotřebí plnit odšťavňovač postupně - po tom, co odšťavňovač zpracuje jednu mrkev, teprve vhodit mrkev další. 
 
Upozorňujeme, že v případě odšťavňování jablek na jednohřídelových nebo dvouhřídelových přístrojích, je nutné používat pouze kvalitní tvrdá jablka. V opačném případě, pokud jsou jablka měkká, vzniká při zpracování hustá šťáva s vyšším podílem vlákniny (v některých případech, kdy jsou jablka moučnatá je výsledkem zpracování pyré).
DOPORUČUJEME NA:
jablka, měkké plody, citrusy, bobuloviny
NEVHODNÝ NA:
větší množství kořenové zeleniny, samotná listová zelenina
Parametry produktu šnekový odšťavňovač Omega VRT352FR červená
| Název parametru | Hodnota parametru |
| --- | --- |
| Rozměry: | 40,2 x 25 x 17,3 cm |
| Otáčky/min.: | 70 |
| Způsob odšťavňování: | šnekový |
| Barva: | červená, bílá, stříbrná |
| Příkon: | 150 W |
| Prodloužená záruka: | 6/3 (motor/díly) |
| Hmotnost: | 5,2 kg |
Dodavatel/Výrobce: Omega

---
Kategorie: Šnekové
---
Stáhnout v PDF