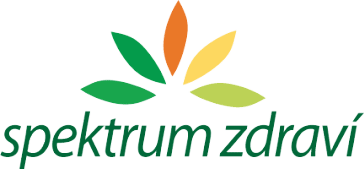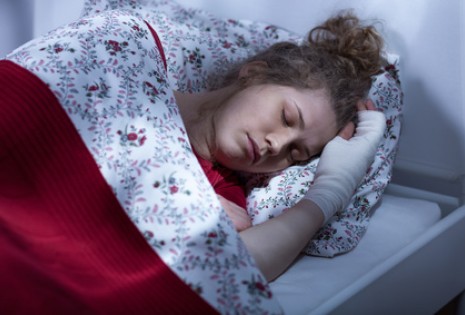 Výstupem psychických problémů v pubertě bývá sebemrzačení na těle.
Sebepoškozování v pubertě jako závislost. Na těle si ubližují nejčastěji mladé dívky
Puberta patří často k velmi citlivému a těžkému období, se kterým se každé dítě vyrovnává rozdílnými způsoby. Mezi typické projevy patří vzdor vůči autoritám, rodině nebo výkyvy nálad. Co když ale vaše dítě dospívání nezvládá a na řadu přichází psychické problémy ve formě sebepoškozování? Pomůžeme vám psychické obtíže dítěte identifikovat, seznámíme vás s jejich příčinami a poradíme, jak potomka co nejlépe ochránit.
Jaké jsou příčiny sebepoškozování v pubertě?
Mnozí teenageři dokáží zvesela brnkat na nervy svých rodičů, provokovat je, odmlouvat a dělat naschvály. Můžeme říci, že tyto projevy patří ještě v rámci mezí ke zdravému zvládání puberty vašeho dítěte, které začíná hledat samo sebe a postupně se osamostatňuje. Bohužel jsou ale i případy, kdy dítě reaguje na své problémy v pubertě sebepoškozováním, které může v nejhorších případech končit pro celou rodinu nešťastně. Příčin sebepoškozování v pubertě bývá několik. Může se jednat o touhu získat pozornost okolí, vyhnout se nepříjemným pocitům, nebo o touhu po bolesti.
Sebepoškozování velmi úzce souvisí se sebehodnocením, identitou, pocitem bezpečí a s jistotou. Pokud se dítě cítí osamocené, nejisté, nevyzná se ve svých pocitech, nevěří si nebo zažívá ve škole šikanu, může se stát, že začne se sebedestruktivním chováním. Dalšími příčinami může být nedostatek lásky nebo stres, mezi vyhrocené případy patří také týrání nebo sexuální zneužívání. A čeho mladí lidé tímto chováním docílí? Často si díky ubližování dítě uleví od bolesti a trápení, protože nevidí jiné východisko ze své situace. Když přijde na to, že mu sebepoškozování pomáhá, stává se z něj určitý zlozvyk, se kterým je velmi těžké přestat.
Sebepoškozování jako závislost
Sebepoškozování v pubertě je určitým projevem snížené schopnosti dítěte vypořádat se se svými emocemi. Pro dítě je sebemrzačení prostředkem úlevy a útěchy a může mít několik forem:
Řezání

se žiletkou nebo nožem na předloktí i stehnech

Pálení se cigaretou

/sirkami/zapalovačem

Vytrhávání vlasů, chlupů nebo řas

Škrábání kůže

do krve, trhání kůže

Rytí do ran nebo jizev

Kousání se

Bodání se

nožem nebo nůžkami

Bouchání sebe sama

Údery o zeď či zem
Sebepoškozování je mnohdy pro dítě jediná věc, kterou má ve svém těžkém období puberty pod kontrolou. I když se po sebepoškozování objeví úleva, následují další bolestivé pocity, lítost či sebeobviňování. To vše vede pravděpodobně k dalšímu poškozování, a tak můžeme o tomto sebedestruktivním chování hovořit jako o závislosti. Sebepoškozování v pubertě se projevuje pravidelným ubližováním, se kterým je těžké přestat. Jakmile si jednou dítě ublíží a zjistí, že mu tím uleví, padá do začarovaného kruhu, z něhož je mnohdy těžké vystoupit. A rozhodně to dítě nezvládá samo. Tato závislost se týká jak dívek, tak i chlapců. Někteří jedinci jsou však ohroženi více.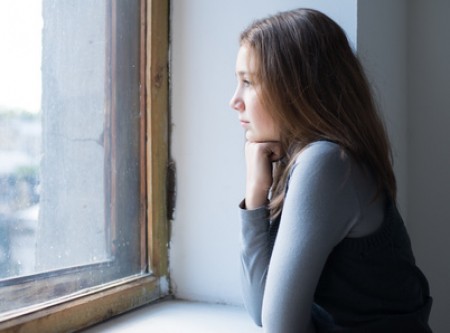 Sebepoškozováním v pubertě jsou nejvíce ohroženy dívky.
Kdo je nejvíce ohrožen?
Sebemrzačením jsou ohroženi především mladí lidé ve věku 11-25 let. Mnohé výzkumy ukazují, že ohroženější jsou dívky. Zdá se, že sebepoškozování v pubertě je 3krát až 4krát častější právě u dívek. I když se sebepoškozování týká více dívek než chlapců, mnohá data ukazují, že se počet chlapců a mladých mužů za posledních 40 let zdvojnásobil. Nemůžeme však přehlížet nikoho. Téma sebemrzačení v pubertě je velmi vážné a může se objevit u kohokoliv.
Jak sebepoškozování v pubertě zabránit?
Nejlepší je samozřejmě začít s prevencí, aby dítě nemělo důvody se sebepoškozování v pubertě začít. Jedná se ale o nelehký úkol, který mnohdy nezvládají rodiče ani pedagogové ve škole. Je dobré mluvit po pocitech, které dítě trápí a neustále ho ujišťovat o tom, že vše není tak černé, jak se na první pohled zdá. Pokud dítě se sebepoškozováním již začalo a my mu chceme zabránit, doporučuje se několik kroků:
Dítě by si mělo

promluvit s někým, komu může důvěřovat

Může pomoci

zapisovat si své pocity

a nálady do deníčku

Pro zklidnění je dobré

poslouchat hudbu

, kreslit, číst nebo napočítat do deseti

Pomalé a hluboké nadechování

nosem a vydechování ústy

Soustředit se na konkrétní prostředí, které nám pomůže 

přesměrovat myšlenky

 jinam

Vyhledat odbornou pomoc
Slyšíte volání o pomoc?
Je mylné se domnívat, že sebepoškozování v pubertě má krůček od sebevraždy. Je nutné rozlišovat tyto dva pojmy a uvědomit si jejich příčiny. Ubližování si není nedokončený akt či nepovedený pokus o sebevraždu. Sebepoškozování v pubertě je určitým způsobem boje člověka se životem, a nikoliv rezignací na něj, jak je tomu v případech sebevraždy. Člověk, který se mrzačí, trpí často depresemi a beznadějí, má sebevražedné fantazie, často je více agresivní a smrt vnímá méně definitivně. I když k takovému chování dochází v soukromí a poté je zakryto oblečením, jedná se o jistý způsob volání o pomoc.
Rodiče by měli být v průběhu puberty dítěte bystří a všímat si neobvyklých projevů dítěte. Pokud zjistí, že se jejich dítě mrzačí, je potřeba ihned zakročit. Ovšem jemně, s citem a často i za pomoci odborníka. Ne vždy mají rodiče dostatek sil a znalostí na to, aby svému dítěti mohli citově přiblížit. Proto se neváhejte obrátit na psychologa nebo psychiatra, díky nimž můžete dítě vytáhnout z bludného kruhu sebepoškozování.
Mladí lidé mohou mít také problém s kritickým hodnocením jejich vzhledu a související anorexií. Přečtěte se víc!