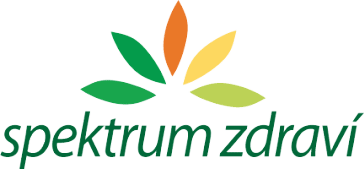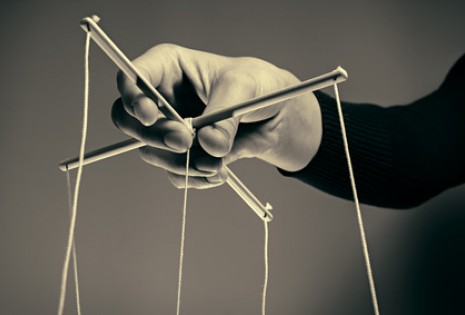 Manipulace ve vztahu
Manipulátor ve vztahu je důmyslným taktikem, ale i nejistou osobností
Žádný člověk se neobejde bez vztahů. Ať už jsou to vztahy romantické, mezi přáteli, mezi rodiči a dětmi, zaměstnanci, kolegy či sousedy. Ostatně sociální interakce a tedy vytváření vztahů je neoddělitelnou součástí naší lidské přirozenosti. Přes, nebo právě pro jejich důležitost, mohou mít vztahy různé vady, takříkajíc poruchy, a v jejich důsledku se stát nezdravými. Jednou z nejškodlivějších poruch je manipulace ve vztahu.
Vztah s manipulátorem je jednostranný, nevyvážený, upřednostňující potřeby a cíle manipulátora na úkor manipulované osoby. Ale jako každý jiný vztah i tento spoluvytváří dva lidé. Tedy i manipulovaná osoba se podílí, byť nechtěně, na existenci manipulace ve vztahu. A někdo je bohužel k manipulaci náchylnější než ostatní.
Manipulace ve vztahu se zásadně liší od vlivu ve vztahu. My všichni ovlivňujeme ostatní lidi a využíváme toho k dosažení svých cílů. Je to jedním z typických znaků fungující společnosti, je to "zdravé". Ovlivňování ale uznává hranice a práva ostatních lidí zachovat si integritu a nenechat se přesvědčit.
Ovlivňování je založené na upřímné, otevřené komunikaci. Naproti tomu manipulace ve vztahu závisí na skrytých agendách a pokusech přinutit druhého, aby se vzdal. A i když by se proto mohlo zdát, že takový manipulátor je ve vztahu silný a má vše pod kontrolou, opak je pravdou – pod sebejistou maskou je většinou malá sebedůvěra a nejistota. Právě tato vnitřní narušenost osobnosti pak vede k touze ovládat druhé, ale zároveň manipulátorovi téměř znemožňuje udržovat mezilidské vztahy.
Komu hrozí manipulace ve vztahu?
Většinou vnitřně nejistí a narušení vztahoví manipulátoři mají ale jednu nebývale silnou stránku, skoro až schopnost. Jsou nebývale dobří v tom, že zpozorují lidi, které mohou ovládat. Když vycítí, že někým nebudou schopní manipulovat, vzdají to a pokusí se navázat vztah s jinou, manipulovatelnější osobou. Bez takové osoby, která přispívá a svými sklony napomáhá ke vzniku manipulace ve vztahu, by se manipulátor neobešel. Lidé náchylní k manipulaci mají několik společných znaků.
Jedním ze znaků je potřeba uznání a přijetí. Většina lidí sice uznání ocení, nicméně když někdo musí být uznáván každým v každé situaci, nastává problém. Podstata problému leží ve strachu z odmítnutí nebo opuštění. Strach je tak silný, že člověk udělá cokoli, aby se vyhnul pocitům s ním spojeným. Manipulátor ve vztahu s uznáním pracuje – dá ho manipulované osobě, která ho potřebuje, a pak hrozí, že ho odepře.
Důležitým sklonem snadno manipulovatelných osob je také to, že se cítí užitečně a milovaně, jen když naplňují potřeby ostatních. Daleko to přesahuje ohleduplnost nebo stav, kdy je někdo jednoduše milý k ostatním. Takoví lidé se snaží zavděčit se druhým na úkor vlastní pohody, jinak se cítí k ničemu. Manipulátory tito lidé přitahují a nijak se neostýchají tohoto sklonu využít.
Lidé náchylní k manipulaci také bojí vyjadřovat jakékoli negativní emoce. Udělají cokoli, jen aby se nevystavili jakémukoliv konfliktu, konfrontaci. Chtějí, aby vše bylo za každých okolností příjemné a negativních emocí se obávají tak, že to s nimi mají manipulátoři ve vztahu opravdu snadné. Stačí pohrozit zvýšením hlasu a je po jejich. Když se k tomu navíc přidá neschopnost říct ne – další sklon snadno manipulovatelných osob – ztratí se hranice určující identitu člověka, jeho potřeby a práva úplně.
Manipulátor ve vztahu využívá vynalézavých taktik
Manipulace ve vztahu se obvykle vyvíjí po delší dobu, protože manipulátoři se postupně učí, jak daleko můžou zajít. Je nepravděpodobné, že by se pokusili o manipulaci druhého hned v začátku vztahu – to by totiž mohlo znamenat okamžitý konec. Pozorují slabosti, učí se a poznávají, kde je druhý nejvíc zranitelný a jak by toho šlo využít. Predátorské chování, skoro by se chtělo říct.
Existují dvě základní manipulátorské taktiky, jak získat kontrolu. První je příslib zisku. To znamená, že manipulátor něco přislíbí, když se partner podřídí tomu, co manipulátor chce. "Slibuju – celý týden žádné hádky, jestli se přestaneš kamarádit s Evženem."
Druhou nejužívanější taktikou, která s tou první úzce souvisí, je příslib vyvarování se ztráty. V tomto případě manipulátor vyhrožuje partnerovi ztrátou něčeho příjemného, pokud se nepodřídí manipulátorovým přáním. "Budu venku s kámošema do noci každý den, dokud tenhle dům nebude uklizený a jako ze škatulky." Většina manipulačních prostředků je ale samozřejmě mnohem méně zřejmá, rafinovaná, umně zamaskovaná.
Manipulátor ve vztahu většinou vědomě neplánuje své manévry. Vyplývají z manipulátorovy skryté osobnostní poruchy a odvíjí se podle té které oběti, podle toho, jakým způsobem manipulaci nevědomě podporuje. Kromě už zmíněných dvou základních taktik existuje celá škála konkrétních taktických manévrů, které manipulátor využívá. Od slovních výhrůžek po nenápadné pokusy zaonačit situace tak, aby vyhovovaly jemu.
Jedna z nejběžnějších forem manipulace je například způsobení rozkolu. Manipulátor proti sobě obrátí dva lidi tak, že s každým z nich mluví zvlášť za zády toho druhého, snaží se u nich vzbudit vzájemnou averzi a nedůvěru. Tak se manipulátor dostává do pozice naprosté kontroly, což je manipulátorova vůbec nejoblíbenější pozice.
Dalšími aktivními technikami je třeba záměrné naštvání, lhaní, zastrašování, křik, nadávání a další formy šikany. Manipulátor ale může ve vztahu používat i pasivnější metody jako je podrážděnost, trucování, záměrné mlčení nebo ignorace.
Manipulace ve vztahu - jak se s ní vypořádat?
Pokud zjistíte, že ve vašem vztahu existuje manipulace a chcete se s ní vypořádat, platí jedno naprosto zásadní pravidlo. Zaměřte se na vlastní změnu, ne na změnu manipulátora. Snažit se přechytračit, "přemanipulovat" dovedného manipulátora ničemu nepomůže, naopak vás to nechá zranitelnější vůči další manipulaci.
Není možné změnit takového člověka zaměřením se na jeho nebo její nedokonalosti, dokonce nepomůže ani svěřit se mu nebo jí s tím, jak se kvůli jeho chování cítíte. Většina manipulátorů totiž není schopná empatie a spíš použijí získané informace v budoucnosti proti vám. Jedinou efektivní metodou, jak odstranit manipulaci ve vztahu, je tedy znemožnit ji změnou svého chování – chování oběti – které manipulaci ze strany partnera umožňuje.
Krokem, kterému se nakonec nelze vyhnout je zhodnocení toho, jestli celý vztah vůbec stojí za to. Má cenu snažit se ho napravit? Je vůbec co zachraňovat? Je vůbec o co (a o koho) stát? Záleží samozřejmě na závažnosti manipulace ve vztahu a případném poškození vlastní integrity pocitu štěstí a podobně. A samozřejmě jsou také vztahy, ze kterých dost dobře vystoupit nemůžete – například vztah dítěte a rodiče – a pak jde především o to ujasnit si, jaké jsou vaše osobní cíle, kam chcete aby se vztah posunul a jakým způsobem se změnil k lepšímu.
K přerušení zaběhnutých vzorců manipulace ve vztahu lze využít celou řadu asertivních technik. Tak třeba je nutné přestat s okamžitým bezmyšlenkovitým vyhověním. Získat si pro sebe víc času a moci si tak promyslet každou situaci, která přijde. Po požadavku manipulátora prostě říci: "Musím si to promyslet."
Dále je potřeba postavit se čelem strachu, úzkosti, pocitu viny – čemukoli, co vás dříve nutilo vyhovět manipulátorovým požadavkům. K tomu je někdy potřeba pomoc profesionálního terapeuta. A především je potřeba určit ve vztahu jasné hranice, vyjasnit si co od vztahu čekáte a nebát se své představy a požadavky vyslovit.