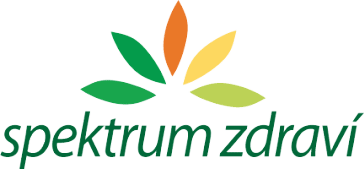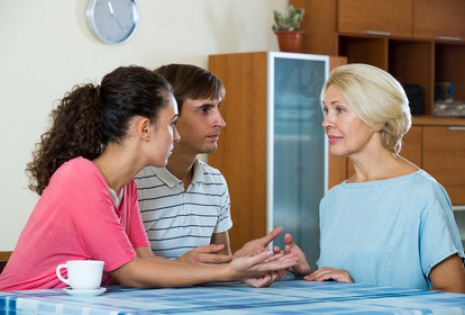 Jak vyjít s tchýní
Jak vyjít s tchýní a udržet si dobré rodinné vztahy?
Našla jste si báječného partnera, kterého milujete. On miluje vás a chystáte se na společnou cestu životem. Ale velice často se stává, že maminka vašeho vyvoleného partnera vám nesedí, komplikuje vám život a je pro vás těžké s ní vyjít. V tom nejste rozhodně sama. Rodinné vztahy jsou obvykle poměrně složité a málokdy jde všechno tak hladce, jak bychom si přály. Jak vyjít s tchýní? To se dozvíte na následujících řádcích.
Každý muž má nějakou maminku a vždy se dostanete do situace, kdy budete řešit, jak vyjít s tchýní ke spokojenosti všech. Fakt, že vztahy s tchýní bývají obtížné, je prokázáno mnoha výzkumy. Tchýně bývá i důvodem mnoha rozvodů. Pokud se nebudete snažit o to, aby vaše rodinné vztahy byly dobré, můžete tak nakonec přijít i o svého partnera. A to zřejmě nechcete.
Máte-li pocit, že vám tchýně hází klacky pod nohy, nechovejte se jako ona. Pokuste se být ta, kdo rodinné vztahy zvládne. Kde je vůle, tam bývá i cesta. A váš partner za to stojí, abyste se pokusila vycházet s jeho maminkou co nejlépe. Jak vyjít s tchýní, jak k ní přistupovat, aby vaše rodinné vztahy byly co nejlepší? Zkuste se zamyslet nad následujícími radami, které mohou vaše vztahy zlepšit.
Jak vyjít s tchýní? Nesoupeřte
Pokud je to jen trochu možné, nenechejte se strhnout k vzájemnému soupeření, k hádkám nebo k neustálým bojům, ať už jde o cokoli. Zůstaňte nad věcí. Pokud to nedokáže tchýně, musíte to dokázat vy. Boje nevedou k míru. Z neustálých konfliktů a bojů může nakonec vypuknout válka, které se nejspíš dalo předejít. Zachovejte si svoji úroveň. Problémy řešte v klidu a s nadhledem. Není přece vaším cílem poštvat si tchýni proti sobě. To není strategie, se kterou můžete vyhrát. Zdá se vám to nemožné? Nemožné to není. Možná budete muset trochu změnit své myšlení. Jak na to?
Zkuste tchýni pochopit
Možná se vám nelíbí, jak se tchýně chová nebo co dělá. To je dost pravděpodobné. Vaše tchýně možná pochází z úplně jiného světa. Klíčem k tomu, abyste mohla pochopit, proč tchýně jedná tak, jak jedná, je poznat její život. Pokud se budete o tchýni zajímat a zkusíte ji poznat, možná pochopíte její motivy chování. Všechno má nějaký důvod.
Projevte zájem a zkuste poznat ji, její minulost, rodinné vztahy, které panovaly u nich, sociální zázemí, ze kterého pochází, pravidla, která v její rodině fungovala. Pak bude lehčí ji neodsuzovat nebo stále nekritizovat. Když zjistíte hlubší důvody, bude se vám s ní lépe pracovat a nebudete si muset vše brát tak osobně. Nezapomeňte, tchýně je také jen člověk. A na oplátku dovolte i jí, aby poznala vás. Váš dosavadní život mohl být naprosto odlišný od jejího. Dejte jí do svého života nahlédnout, aby i ona mohla pochopit vás a vaše pohnutky, názory a životní postoje.
Komunikujte s partnerem/manželem
Tchýně je maminka vašeho partnera. To on ji zná nejlépe. Trápí-li vás, jak se k vám tchýně chová nebo jak zasahuje do vašeho společného života, musíte o tom s partnerem komunikovat. Váš partner má svou matku pravděpodobně rád. Proto se vyvarujte přehnané nebo příliš časté kritiky! Tím partnera na svou stranu nedostanete. Uvědomte si, jak vám je nepříjemné, když on kritizuje vaši maminku. Z komunikace s partnerem by měla vzejít vzájemná shoda v tom, jak vůči tchýni vystupovat. Nedopusťte, aby se váš partner postavil na stranu své matky proti vám! To by byla osudová chyba. Vy žijete s ním, vy jste nová rodina. Měli byste spolu vystupovat jednotně a ve shodě.
Stanovte pravidla, hrajte fair play
Dřív, než bude pozdě, nastavte pravidla, která budou všichni respektovat. Na pravidlech se musíte dohodnout se svým partnerem. Buďte svá, ujasněte si sama, co chcete a co je pro vás nepřijatelné. Bude-li váš partner vědět, jak si společný život představujete a bude-li souhlasit, nebude těžké společně tchýni vysvětlit, jak budou věci ve vaší rodině fungovat. Tchýně vaše požadavky přijme snáze, pokud má stejný pohled na věc i její syn.
Svá stanoviska sdělujte tchýni s láskou. Výsledkem má být vzájemná spolupráce a život, kdy nikdo neomezuje toho druhého. Vyskytnou-li se nové skutečnosti, například narodí se vám dítě, přestěhujete se, potřebujete nějak jinak změnit životní styl, hned si s partnerem sedněte a pohovořte si o tom, jak by tchýně měla v nové situaci působit, co by měla dělat, co naopak nechcete, jak často se s ní budete stýkat atd. Jasná pravidla dělají jasné a čisté vztahy. Neporušujte vzájemné dohody.
Spolupracujte a neodmítejte pomoc
Nemáte-li dosud děti, tato rada se vám může jevit jako zbytečná. Rodinné vztahy se řídí ještě poměrně snadno, pokud ještě nemáte děti. V takovém případě jste mnohem svobodnější. Avšak s ohledem na budoucnost není rozumné se od tchýně zcela distancovat. To pochopíte v okamžiku, kdy do vašeho života přijdou děti. Rodinné vztahy se příchodem vnoučátek většinou více zintenzivní.
Už nebude stačit pár zdvořilostních návštěv do roka. Tchýně bude chtít pravděpodobně trávit s vámi a vaším dítětem více času. A to může být dobré i pro vás. Máte-li děti, víte velmi dobře, jak se tchýně občas hodí. Pokud se na ni můžete spolehnout a víte, že jí děti můžete svěřit, když jsou nemocné nebo máte jiné povinnosti, pak se tchýně může stát i vítaným společníkem. Naučte se přijímat její pomoc. Dobrou spolupráci oceníte v okamžiku, kdy se narodí děti.
Jak vyjít s tchýní? Hledejte pozitiva
Nic na světě není jen černé nebo bílé. Tchýně se možná občas chová tak, že byste ji radši neviděla. Vy ale také nejste bez chyby. A i ona vás musí přijmout. Možná i ona měla trochu odlišné představy o své snaše. Ale na každém člověku je něco dobrého. Každý, i tchýně, vás může obohatit. Zkuste na ní hledat to dobré a nezaměřujte se přehnaně na její nedostatky. Občas ji pochvalte a najděte nějaký vztyčný bod, který bude pro vás obě společný, něco, v čem si budete rozumět. Hledejte to, v čem si porozumíte, ne to, co vás bude rozdělovat. Zamyslete se nad tím, že možná vůbec není náhoda, že vám do života přišla právě tato tchýně. Rodinné vztahy bývají největší učební látkou života.
Buďte svá, ale zdvořilá
Nejdůležitější je vaše jednání, které by mělo být asertivní, ale zároveň zdvořilé. Tchýně by měla znát vaše hranice a měla by se naučit respektovat vás jako osobnost, která ví, co od života chce. Není špatně, že si život představujete jinak, než vaše tchýně. Dělejte věci po svém, ale nechte si poradit. Zkuste vzít názory a rady tchýně občas v úvahu. Svá stanoviska sdělujte tchýni jasně, ale nebuďte příliš razantní.
Komunikujte na přátelské bázi, snažte se respektovat jedna druhou a nezapomeňte, že tato bytost, která vám někdy tak leze na nervy, vychovala vašeho partnera a připravila jej pro život s vámi. Bez ní byste tak skvělého partnera neměla. Nejtěžší je vše dobře zkombinovat. Uhájit si své tak, abyste si tchýni nepostavila proti sobě. Pokud je to problém a není možné dosáhnout vzájemné shody, vždy to řešte se svým partnerem. Budete-li sama stát proti tchýni i partnerovi, bude vaše pozice velice slabá a svého nedosáhnete. Pokud jde o rodinné vztahy, určitě se vyplatí být dobrým taktikem a diplomatem.
Nic nefunguje? Svět se nezboří!
I když se snažíte sebevíc, na harmonický vztah s tchýní musí být dva. Vy sama to zařídit nemůžete. Pokud na straně tchýně není dobrá odezva ani snaha se s vámi spřátelit, vyslechnout vás a najít společné řešení, skvělý vztah mít asi nikdy nebudete. V nejhorším případě si možná budete muset připustit i tuto variantu. Jsou typy osobností, se kterými se vyjít nedá, a to se netýká samozřejmě jen tchýní. Pak může být zbytečné a vysilující snažit se o nemožné za každou cenu.
Pokud jste vyzkoušela s dobrým úmyslem vztah s tchýní zlepšit, ale skutečně to nejde, přijměte to a zařiďte se podle toho. Odstěhujte se, stýkejte se s ní co nejméně a držte si ji od těla. Ne každému je dáno mít báječný vztah s tchýní. Snažte se pak hlavně o to, aby vás pochopil váš partner a aby vaše rozepře s tchýní neovlivnily vztah vás dvou, který je ze všech nejdůležitější.