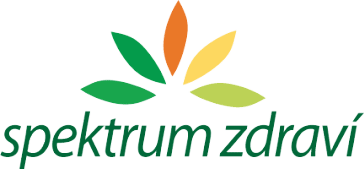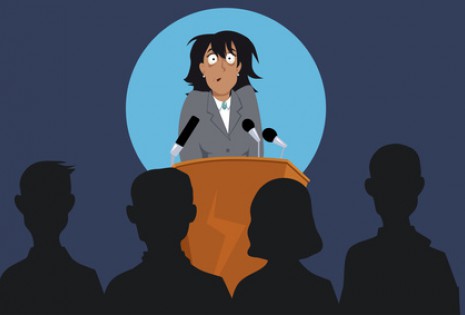 Tréma postihuje každého z nás, někteří s ní ovšem umí bojovat lépe než jiní.
Jak se zbavit trémy? Řešením je nadhled, odstup i důkladná příprava
Tréma je zvláštní psychologický fenomén. Vědci ji už dlouho zkoumají, ale zdá se, že si s ní nakonec musí poradit každý sám. Tréma je naprosto běžný pocit, který občas cítí úplně každý, a to obzvláště v naší kultuře. Kořeny trémy můžeme najít nejspíš v útlém dětství, kdy sebevědomí mohlo být narušeno rodiči, učiteli nebo nějakou špatnou zkušeností. V tomto článku vám poradíme, jak se zbavit trémy.
Celá naše společnost je ovládána tlakem na výkon a úspěch. To jsou hodnoty, za které se sbírají body. Proto svým výkonům přisuzujeme tak vysokou hodnotu. A to je to, co v nás vyvolává skličující pocity trémy a strachu z nezdaru. Člověk si například ríká: "Když se mi to nepodaří, když udělám chybu, nebudu stát za nic." Tyto myšlenky jsou původci následné paralýzy strachem, a to strachem ze selhání.
Tréma – kdo by ji neznal!
Mezi lidmi existuje jen velmi málo těch, kdo neví, co je to tréma. Při veřejných vystoupeních cítí trému až 50% z nás. Tréma je strach. Strach z vlastního selhání před podáním nějakého důležitého výkonu. Tréma provází téměř každého, kdo není zvyklý pravidelně vystupovat před větším počtem lidí, ať už jde o diváky, posluchače nebo kolegy v práci.
Tréma se ale nevyhýbá ani profesionálním hercům. Na někom je tréma vidět více a na někom méně, ale týká se téměř každého z nás. A každý z nás si musí vytvořit svůj vlastní know-how, jak se s trémou vypořádat, aby nás neochromila. Dnes se pokusíme si otázku trémy rozebrat, a pak se s ní i vypořádat. Zjistíme, jak se zbavit trémy natrvalo a s láskou.
Jak se tréma projevuje?
Tréma ovlivňuje fungování celého našeho těla. Na fyzické úrovni tělo reaguje na pociťovaný strach a úzkost zpravidla:
zvýšeným pocením, specificky pocením dlaní
zvýšenou srdeční frekvencí
žaludeční nevolností, bolestí v břiše, nechutenstvím
svalovým třesem (rukou nebo nohou)
střevními obtížemi
suchem v ústech
červenáním, návaly horka do hlavy nebo naopak extrémní bledostí
Na mentální úrovni působí tréma takto:
snížení schopnosti soustředění
zmatenost a roztěkanost
silné pocity strachu ze selhání
emoční vypjetí, stres
neschopnost ovládat své myšlenky
Pokud důvěrně znáte většinu z výše uvedených pocitů, pak je načase s trémou zatočit. Není to nemožné! Práce na sobě může být i zábavou. Je to výzva, které bychom neměli odolat. My jsme silnější, než naše tréma. To je první důležitá věc, kterou si musíme uvědomit, když se ptáme, jak se zbavit trémy.
Je tréma racionální?
Není. Tréma je iracionální strach, který dokáže nabýt takových rozměrů, že nás může zcela ochromit. Katastrofické scénáře, které naše strachem ovládaná mysl dokáže vytvořit, nemají s realitou nic společného.
Kdo už někdy před lidmi vystupoval, ví sám nejlépe, že skutečnost nebyla ani zdaleka tak strašidelná jako naše představy ovládané trémou. Tréma je součást našeho bludu. Když se ptáme, jak se zbavit trémy, odpovědí je naplno si uvědomit její nedůvodnost a nesmyslnost.
Tréma - co se za ní skrývá?
Každý, kdo cítí trému, by se měl zeptat sám sebe, co za tímto pocitem je. U každého to bude něco jiného. Společným jmenovatelem je strach. A ten sám o sobě je ve své povaze zcela nesmyslný. Strach není na místě! Proč také? Uvědomme si základní věc. Lidé, před kterými vystupujeme a máme strach z jejich úsudku (co tomu řeknou, zda se před nimi ztrapníme nebo co si o nás budou myslet), jsou ve své podstatě úplně stejní jako my.
Jsou to lidé, kteří se také bojí, také dělají chyby, také si někdy neví rady. Ti lidé, kteří nás tak znervózňují, nejsou o nic lepší, než jsme my. To jen my jim v téhle vypjaté chvíli přisuzujeme větší moc a hodnotu, než ve skutečnosti mají. Sami se pak cítíme malí, nejistí a naše sebevědomí trpí.
Jedna chyba vás nesmí položit
Každý člověk může něco splést, udělat chybu, zmýlit se. Každý. Proto nelpěte na tom, abyste byli právě vy dokonalí. Ne! Dokonalost je nudná, fádní, kdo je perfektní a bezchybný, ten nikdy nevykouzlí úsměv ve tváři ostatních. Proto na sebe nemějte přehnané nároky. Vycházejte ze své přirozené podstaty, kterou je lidství. A k lidem patří všechno, jen ne naprostá dokonalost. A tím je život právě krásný.
Všichni také víme, že svět se kvůli přešlapu rozhodně nezboří a všechno půjde dál. Naše případné zaškobrtnutí chod dějin opravdu neovlivní a paměť lidí je krátká. Proto nedělejme v mysli z našeho vystoupení událost většího významu, než skutečně má. Zkuste to, co vás čeká, postavit do kontextu s celým vaším životem, s tím, co je ve vašem životě skutečně důležité. Nebo porovnejte své vystoupení s tím, kolik obtížnějších věcí jste už v životě vykonali. A naše tréma? Na nic ji nepotřebujeme, neslouží nám. Svoji pozornost věnujme tomu, co nám pomůže, ne tomu, co nám ubližuje.
Ať tréma nevládne nám, ať my vládneme jí!
Lehko se to řekne. Jak to ale udělat? Návodů, doporučení a různých tipů je celá řada. My se s trémou zkusíme vypořádat metodou, kterou je nadhled. Domnívám se, že pokud se dokážeme na situaci, na sebe, stejně jako na celý život podívat s nadhledem, zmizí většina těch tolik nepříjemných pocitů, které nás sužovaly, a my už se nebudeme muset ptát, jak se zbavit trémy.
Tréma je špatným pánem
Jak se vypořádat se strachem? Nejprve si jej uvědomíme. Naplno jej připustíme, přijmeme tento pocit. Neodmítejte ho, nepotlačujte ho. Dokud strach cítíme, je v nás. Přijměte tento strach jako váš prozatímní způsob reakce na situaci a neodsuzujte se za to, že strach cítíte. Cítí ho někdy úplně všichni! Ano, momentálně máte strach. Ale vy jste ti, kdo rozhodnou, že už vám na nic dobrého neslouží.
Pojďme teď strach nahradit nějakou pozitivní emocí, a to nejlépe emocí zcela protichůdnou. Opakem strachu je láska. Láska k životu, láska k sobě, láska k lidem, láska k tomu, co mě čeká. Řekněte si, že to, co vás čeká, není katastrofa, je to výzva, ke které můžete přistoupit také radostně a s láskou. Strach a vzrušení jsou vlastně stejné pocity, jen mají opačnou polaritu. Proč mít strach, když se můžete těšit? Adrenalin ve vaší krvi lze využít i pozitivně.
Nadhled, odstup a podpora sebe sama
Další skvělou možností je poměrně jednoduchá věc. A tou je odstup. Odstup především od sebe a od svých skličujících pocitů. Přílišné ztotožnění se se vším, co v danou chvíli cítíte, vás může pohltit. Proto se zkuste stát nezávislými pozorovateli sebe sama. Vystupte ze sebe. Pozorujte se tak, jako byste pozorovali cizí osobu, kterou máte sice rádi, ale nejste emočně zainteresováni v jejích pocitech.
Pokuste se sami sebe sledovat, ne se topit v záplavě emocí této bytosti. Vy nejste všechno to, co právě cítíte, a co s vámi tak zmítá. Vy jste skvělá lidská bytost plná lásky, která podpoří a uklidní tu, která se momentálně tolik bojí.
Nepodceňujte přípravu
Každý způsob veřejného vystoupení, přednášky, pohovorů si žádá jiný způsob přípravy, co se týče technických podmínek. Je samozřejmé, že se připravíme tak dobře, jak jen to půjde, že náhodě necháme jen minimum věcí, které nemůžeme ovlivnit. Připravíme si podklady, pomůcky, vyzkoušíme veškerá technická zařízení, se kterými budeme pracovat, protože pokud nebude fungovat počítat či mikrofon, nebo pokud zapomeneme důležité věci doma, je jasné, že nadhled jako řešení problému asi nebude stačit.
V tomto případě platí beze zbytku staré přísloví "Těžce na cvičišti, lehce na bojišti". Improvizovat si může dovolit jen ten, kdo má trému pod kontrolou a kdo si věří, že se dokáže vypořádat hravě i s neočekávanými potížemi či komplikacemi.
Udělejte maximum toho, co můžete, abyste věděli, že vše, co můžete mít pod kontrolou, skutečně pod kontrolou máte. Když jste si jistí, že se můžete spolehnout na lidi kolem, na techniku a na to, že vše je na svém místě, pak už můžete s klidným nadhledem, se vztyčenou hlavou a s úsměvem předstoupit s láskou před ostatní lidi, ať už jich je pět nebo sto. Nakonec přece všechno dobře dopadne!