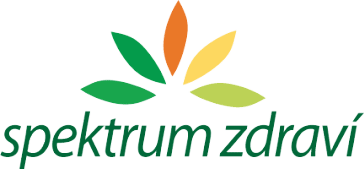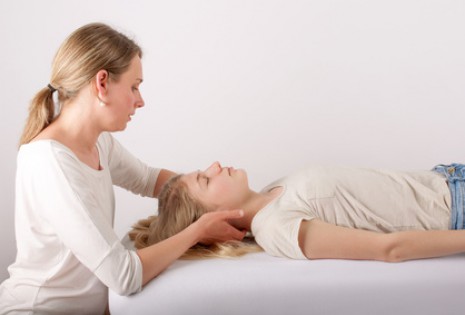 Bowenova terapie je jemná tlaková masáž se zázračnými účinky
Bowenova terapie – jemná masážní metoda se zázračnými účinky
Bowenova terapie, známá též jako Bowenova tlaková masáž ohromila lékaře a terapeuty po celém světě. Tato jemná dotyková technika totiž spouští přirozené regenerační a ozdravné mechanismy těla a přesto, že je neinvazivní, dokáže vyléčit nebo zmírnit řadu fyzických i psychických problémů. Ve světě je oblíbená již přes 30 let, zajímavé ale je, že nikdo dodnes neodhalil, proč má tak zázračné účinky.
Bowenova terapie pochází z Austrálie
Bownova terapie nese název dle svého objevitele Toma Bowena. Ten ji začal praktikovat ve své rodné Austrálii již v roce 1982. Jemnými a přesně danými pohyby nejdříve pomohl své manželce, která trpěla astmatem. Postupně začal techniku využívat i v místním fotbalovém klubu, kde působil jako pomocný lékař, zdarma pak ošetřoval těhotné ženy a děti. Úspěšnost techniky Toma Bowena se pohybovala kolem 90%. I když tak nebyl proškoleným lékařem, stal se velmi brzy vyhledávaným odborníkem a ošetřil až 13 tisíc klientů ročně. Bowenova terapie poté zaujala i Australské úřady. Tato účinná technika totiž nebyla nijak provozně náročná, stát ji tak brzy zařadil mezi oficiálně uznávané techniky pro uzdravení organismu.
Do české republiky se Bowenova terapie dostala poměrně záhy po jejím proslavení. V roce 1997 ji zde prezentoval Jock Ruddock, který se spolu se svou ženou podílel na zdokonalování terapie i na vymýšlení dalších podobných technik. Dnes má tato technika akreditaci Ministerstva školství a hojně se využívá k řešení nejrůznějších problémů pacientů i v masážních salonech.
Co je Bowenova terapie?
Bowenova terapie je jemná doteková technika, která navrací tělu jeho přirozenou rovnováhu a nutí ho k tomu, aby se samo uzdravilo. Jemný a přesně vyvinutý tlak pomáhá stimulovat krevní a lymfatickou cirkulaci, dráždí energetické dráhy a spouští očistný proces. Tělo se tak díky této technice zbavuje všech odpadních látek, což má pozitivní vliv na léčbu onemocnění i na psychickou pohodu. Bowenova terapie tak uvolňuje napjaté svaly i stres, pomáhá ale i obnovovat správné držení těla. Z výsledků terapie je patrné, že pozitivně působí na fyzikální, chemické i psychické úrovni. To, proč má zrovna tato technika tak výborné výsledky ale není dodnes známo. Předpokládá se, že masáž spouští tvorbu vnitřních opiátů, které mají mimořádné ozdravné účinky, ani sám autor terapie ale přesné fungování terapie neumí popsat. Bowenova terapie je tak brána jako jakýsi dar tělu, které, pokud to potřebuje, ho využije přesně tam, kde je potřeba.
Jak to funguje?
Základem Bowenovi terapie je speciální masážní technika - tzv. Bowenův pohyb. Tento pohyb je založen na jemné manipulaci s vrstvami kůže a podkožím a pomáhá příznivě ovlivňovat napětí svalů. Samotný Bowenův pohyb má tři fáze. V té první dojde k nahrnutí kůže přes sval, vedle svalu je poté vyvinut jemný nebolestivý tlak, který trvá několik sekund, ve třetí fázi se pak valivým pohybem vyrovná vzniklá kožní řasa a kůže se vrátí na původní místo. To vše se děje přesně ve stanoveném pořadí na konkrétních místech. Bowenova terapie je totiž založena na komplexním nikoli izolovaném léčení. Mezi jednotlivými částmi masáže jsou tak jasné souvislosti a logicky na sebe navazují tak, aby se aktivoval celý organismus. Mezi jednotlivými pohyby se pak dělají krátké pauzy, které dají organismu dostatek času pro zpracování všech přijatých informací. Bowenova terapie má samozřejmě řadu modifikací, v žádném případě by ji ale neměl vykonávat nevyškolený člověk. Pouze správné a přesné provedení úkonů totiž může vést k pozitivním výsledkům.
Bowenova masáž pomůže s depresemi, bolestmi svalů i neplodností
Bowenova terapie je svými účinky skutečně zázračná. Pozitivní vliv má totiž na psychická onemocnění, jako jsou deprese či únavový syndrom, na bolesti kloubů a svalů, ale i na vnitřní onemocnění. Využít se tak může při léčení bolesti zad, nohou i pro lepší hojení po úraze. Blahodárně působí také na trávicí trakt i ledvinové potíže, pomoci může i s migrénou či astmatem. Účinně ale napravuje i nejrůznější deformity, napravuje mírná ochrnutí a v některých případech zcela vyléčí i skoliózu.
Bowenova terapie je také velmi užitečná pro léčení ženských obtíží. Zmírňuje například menstruační bolesti, velmi využívaná je ale i při problémech s otěhotněním. Pozitivní vliv má v případech neplodnosti, kdy harmonizuje tělo ženy a společně s nejrůznějšími cviky na posílení svalů pánevního dna může problém neplodnosti vyřešit, nebo být užitečným pomocníkem při umělém oplodnění. Využít se ale dá i v případě, kdy má žena problémy s donošením plodu.
Bowenova terapie funguje globálně
Bowenova terapie ale není založena pouze na léčení konkrétního zdravotního problému. Jako každá holistická terapie totiž vychází z celkového pohledu na člověka. Důležité jsou tak stravovací návyky pacienta, jeho životní styl a osud. Zkušený terapeut by se tak měl na tyto složky zaměřit tak, aby poznal vaší osobnost po duševní, fyzické i duchovní stránce.
Zásady úspěšné terapie
Bowenova terapie je detoxikační metodou, doporučujeme po ní proto vydatně pít, aby organismus pohodlně vyloučil všechny uvolněné odpadní látky. Masáž si naplánujte na den, kdy vás nečekají žádné zátěžové a stresové situace, pět dní před a pět dní po masáži se pak vyhýbejte hrubé manipulaci s tělem ani nenavštěvujte jiné masáže. V den masáže i pár dní po ní se pak rozhodně nekoupejte v příliš horké vodě ani nenavštěvujte saunu, extrémní teploty totiž mohou působení terapie zbrzdit. Snažte se taky dbát na to, abyste neseděli příliš dlouho v jedné poloze, při sedu poté nekřižte nohy, neměli byste ani stát na jedné noze. To vše pomůže správnému proudění energií v těle a urychlí ozdravný proces.
Počet sezení je velmi individuální, vždy proto dejte na doporučení maséra. Při výběru terapeuta pak dbejte na jeho vzdělání v oblasti Bowenovi terapie, pouze správné provedení techniky totiž povede k úspěchu.