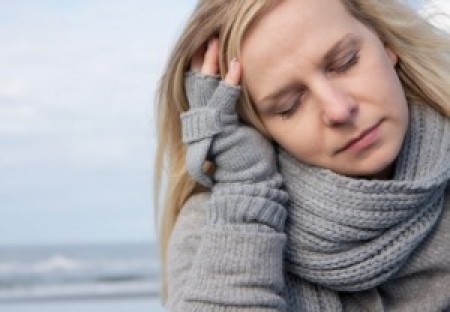 Onemocnění, které se nazývá roztroušená skleróza (latinsky sclerosis multiplex), je u nás bohužel poměrně hojně rozšířené. I když příčiny vzniku nejsou zcela odhaleny, odborníci ji považují za chronickou autoimunitní chorobu, při níž dochází k tomu, že vlastní imunitní systém člověka napadá centrální nervový systém. Nejvíce se negativní následky projevují na mozku a míše. Rozvoj roztroušené sklerózy ovlivňují genetické předpoklady i působení vnějších faktorů z okolí. Prvotní příznaky se mohou u člověka objevit již ve 20 letech.
Roztroušená skleróza je považována za velice zákeřnou nemoc, pacienti se totiž musí vyrovnat se spoustou omezení, která jim do života tato diagnóza přinese. Častěji se s ní potýkají ženy. Průběh se může různě lišit, záleží na tom, jaká oblast mozku a míchy (a jak intenzivně) je poškozena. Ve výsledku tak může vzniknout až těžká invalidita. Jaké má roztroušená skleróza příznaky a v čem spočívá léčba? I tím se zabývá dnešní článek.
Onemocnění definují střídající se období ataky a klidu
V úvodu článku bylo zmíněno, že roztroušená skleróza se může objevit již u velmi mladého člověka, a to kolem 20 let věku. Obecně se udává, že věkové rozmezí je 20 až 40 let, výjimkou však není ani pozdější propuknutí. Pacienti si povětšinou zpětně uvědomí, že se již v minulosti potýkali s neobvyklými stavy, které mohly být prvotními signály nemoci. Může se jednat o návaly nevolnosti, chvilkové ztráty koordinačních schopností nebo třeba brnění končetin. S rozvojem nemoci se období příznaků prodlužuje a prohlubuje a střídá se s obdobím relativního klidu, kdy projevy ustupují či dojde i k subjektivnímu zlepšení zdravotního stavu.
Roztroušená skleróza napadá v mozku bílou hmotu (ta vede nervové vzruchy ze smyslů a ke svalům), šedá (sloužící pro myšlení, paměť a vědomí) bývá tohoto negativního působení ušetřena. Nemoc způsobuje zánětlivými procesy rozpad a narušení myelinové pochvy, která je vlastně obalem nervových vláken. Pokud vlákna o myelin přichází, nejsou vzruchy a impulsy z mozku přenášeny správně. Důsledkem těchto poškození vznikají příznaky nemoci. Jejich závažnost se odvíjí od snahy nervových buněk narušené struktury zacelovat - tím se na daných místech utváří jakési jizvy. Čím více těchto jizev je, tím větší počet příznaků v častějších a intenzivnějších intervalech lze u pacienta pozorovat.
Možné příčiny
Jak už bylo napsáno výše, není zcela známo, jaké jsou přesné příčiny roztroušené sklerózy. Existují však faktory, které jsou v otázkách propuknutí nemoci považovány za vysoce rizikové, a mohou tak být pravděpodobnými příčinami. Velmi zásadním tématem jsou genetické predispozice. Pokud se ve vaší rodině vyskytuje někdo, kdo trpí touto nemocí, pak se udává pravděpodobnost vzniku nemoci u vás nebo dalších blízkých příbuzných od 1:50 do 1:100. Některé výzkumy také přinesly teoretická východiska, že na vzniku nemoci se může podílet i nedostatek vitamínu B nebo D. Za pravděpodobnou příčinu je považován i virus neznámého původu, který v těle člověka vegetuje spoustu let a o jeho spuštění se postarají negativní vlivy v podobě nadměrné fyzické námahy, stresu, infekce nebo extrémní slunění.
Také je nutné zmínit, že některá další onemocnění se svým průběhem i příznaky roztroušené skleróze podobají, jedná se především o nádorovité nemoci mozku a míchy, zhoubnou anémii nebo stavy po otravě těžkými kovy.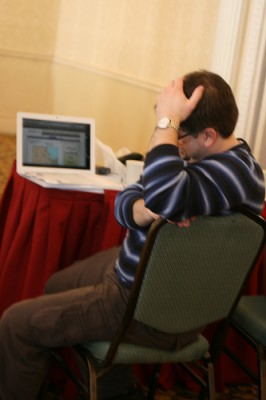 Jaké má roztroušená skleróza příznaky?
Roztroušená skleróza se může projevovat u každého jinak. Vše souvisí s fází nemoci a také s tím, jaká oblast nervové soustavy je jí zasáhnuta. Diagnóza je velice složitá, lékař se k ní musí povětšinou dobrat postupně vyloučením jiných nemocí a s pomocí různých speciálních vyšetření, například magnetické rezonance, CT, EEG nebo lumbální punkce. Mezi nejčastější příznaky se řadí:
snížení až téměř ztráta citlivosti
brnění končetin
omezená koordinace pohybů
zrakové poruchy
svědění po těle
třes
zánět očního nervu
pocity elektrických impulsů při předklonu hlavy (tzv. Lhermittův příznak)
obtíže s řečí – výslovnost a plynulost
celková únava
závratě
nevolnost
deprese (nezapomeňte si o depresi přečíst v našem článku ZDE)
Léčba roztroušené sklerózy vyžaduje správnou životosprávu
Terapie roztroušené sklerózy je založena na tlumení příznaků, a to i s pomocí medikamentů. Nemoc sama o sobě je nevyléčitelná, o jejím průběhu rozhoduje i to, jaký životní styl daný člověk vede. Dokáže-li rozpoznat okolnosti vedoucí k provokaci záchvatu, pak se jim může správnými návyky vyhnout. Základní zásadou je nepřetěžovat se – fyzicky, ani psychicky. Jakoukoliv činnost musí nemocný provádět v klidu a objeví-li se první známky únavy, musí začít odpočívat. Konkrétní režimová opatření jsou velice individuální a vychází ze stavu jedince i míry poškození nervové soustavy. Součástí léčby by měl být i zdravý a pestrý jídelníček.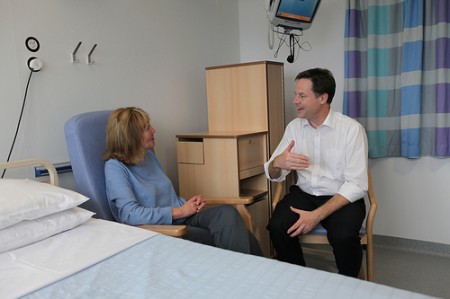 Roztroušená skleróza se může projevovat u každého jinak.
Roztroušená skleróza je bezesporu nevyzpytatelnou nemocí, která výrazně ovlivní kvalitu života nemocného. Pokud však svůj boj proti ní nevzdá a bude se mu dostávat podpory z blízkého okolí, pak si i nadále může uchovat radost ze života. Pamatujte proto na to, ať už se jedná o jakékoliv zdravotní potíže, že základní stavební kámen úspěchu je vůle a odhodlání.
Pomoc vám poskytnou laserové hodinky LASPOT
Z mezinárodních studií vyplývá, že 80% všech nemocí, včetně roztroušené sklerózy, je díky špatnému stavu krve. Pokud budete mít krev v pořádku, v podstatě nemůžete být nemocní. Jak to zajistit? Spolehnout se můžete na laserové hodinky LASPOT, které zlepšují průtokovost krve a zvyšují flexibilitu červených krvinek. Přímo tak napomáhají tomu, abyste zamezili roztroušené skleróze jednou provždy.
Myslíte si, že bude někdy objeven účinný lék na tuto nemoc? Napište svůj názor do KOMENTÁŘŮ POD ČLÁNKEM!