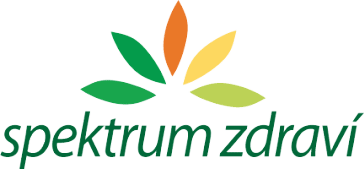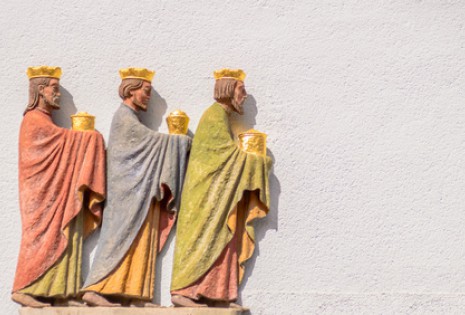 Zvyky a tradice na tři krále
Vánoční svátky, to není pouze Štědrý den a následné ideální pracovní volno až do 1.1. V křesťanském světě končí Vánoce dnem, kdy se tři králové přišli poklonit narozenému Ježíškovi. Tři králové a jejich den s sebou přinášejí řadu historických zvyků a českých tradic, na které se blíže podíváme v tomto článku.
Původ svátku Tří králů
Svátek Tří králů, který připadá na 6. ledna, bývá nazýván také svátkem "Zjevení Páně". Zjevení Páně byl přitom původně svátkem Kristova narození, jako takový se slaví v ortodoxní církvi dodnes. Svátek Zjevení Páně je dvanáctým dnem Vánoc, které tímto svátkem vrcholí a končí. Svátek Tří králů připomíná okamžik, kdy se Ježíš zjevuje nejen izraelskému národu, ale i mudrcům z daleka, a tím se dává rozpoznat jako král všech.
Jak je to s pravoslavnými Vánoci?
Země jako je Rusko či Srbsko, kde převažuje pravoslavná církev, slaví na náš svátek Tří králů narození Ježíše. Důvodem, proč slaví Vánoce v tento den, je reforma kalendáře z roku 1582. Papež Řehoř XIII. tehdy z kalendáře vypustil téměř dva týdny, protože se zjistilo, že výpočet přidávání přestupných let byl v původním kalendáři (který zavedl Julius Caesar) nepřesný. Přechod z juliánského kalendáře na gregoriánský byl ale v Rusku a dalších zemích akceptován až mnohem později a pravoslavná církev se dodnes přidržuje právě starého juliánského kalendáře.
Příběh Tří králů
Základem obřadů, tradic a zvyků, které se na Tři krále vykonávají, je biblická zvěst o tom, že se do Betléma přišli malému Ježíškovi poklonit tři mocní mágové z východního světa. Ti Ježíšovi přinesli tři významné královské dary – zlato, myrhu a kadidlo. Cestu do Betléma jim přitom ukazovala známá kometa, kterou cestou z východních zemí sledovali.
Zajímavé přitom je, že v Bibli se nikde neuvádí počet mudrců ani jejich jména, postupem času se ale v příběhu jejich počet ustálil na třech a z původních mudrců se stali králové. Tři králové někdy bývají také považováni za první křesťany, že se přišli poklonit narozenému Ježíši.
Dary Tří králů – zlato, myrha a kadidlo
Tři králové přinesli Ježíškovi tři dary: zlato, kadidlo a myrhu. Tyto tři dary měly představovat veškerou hmotu světa, zastupují totiž všechna tři skupenství. Všechny tyto dary byly ve své době navíc nejen velmi drahé, ale ceněné také pro svou léčivou sílu.
Zlato – označuje královskou důstojnost, moc a bohatství, symbolizuje, že Ježíš je král
Kadidlo – označovalo duchovní sílu a oběti, symbolizuje, že Ježíš je Bůh
Myrha – označuje člověčenstvo a symbolizuje, že Ježíš bude trpět
Seznam tradic a zvyků praktikovaných na svátek Tří králů
Tradice obdarovávání
Protože mudrcové přinesli Ježíškovi dary, v některých zemích bývá zvykem se obdarovávat místo na Štědrý den právě na Tři krále. S touto tříkrálovou tradicí se můžete setkat např. ve Španělsku.
Zvyk zakončení Vánoc
Svátkem Tří králů končí cyklus celých vánočních svátků, proto je zvykem tento den odstrojovat vánoční stromek, sklízet betlém a další vánoční výzdobu.
Svěcení křídy a vody
Mezi české tradice na tři krále patří také svěcení křídy a vody. V předvečer svátku se v kostelech světila jak křída, kterou se psalo požehnání domu, tak i voda, kterou si pak lidé odnášeli domů. Svěcenou vodou pak kropili své příbytky, zahrady i pole. Kromě toho se světí také sůl či zlaté předměty – např. zlatý přívěšek si můžete nechat posvětit, aby přinášel štěstí a zdraví.
Odlévání olova
Podobně jako na Štědrý den se i do tříkrálové vody odlévalo olovo nebo cín. Podle tvaru, který vznikl, se určoval osud. Jestliže kov připomínal nějaký nástroj (např. zbraň, ševcovské kopyto), ukázal tím dívce, za koho se provdá (např. vojáka, ševce).
Tříkrálová koleda a žehnání domu
Nejznámější českou tradicí, která přetrvala dodnes, je koleda a psaní iniciál a letopočtu křídou nad dveře. Mnozí si myslí, že písmena K, M a B označují jména jednotlivých králů, ve skutečnosti jsou však zkratkou latinského nápisu "Christus mansionem benedicat" – Ať Kristus požehná tomuto domu.
Původně chodili na tříkrálovou koledu kromě dětí i kantoři a duchovní. Ti kropili obydlí svěcenou vodou, vykuřovali kadidlem, psali na dveře zmíněnou zkratku a rozdávali svaté obrázky.
Dodnes děti převlečené za Tři krále v dlouhých bílých košilích a s papírovými korunami (a také se začerněnou tváří třetího krále), chodí dům od domu, zpívají koledy a označují domy svěcenou křídou. Za svou koledu a přání štěstí, zdraví a dlouhých let dostávají odměnu, která v dnešní době často putuje v rámci oficiální sbírky na dobročinné účely.
Text tříkrálové koledy:
My Tři králové jdeme k Vám, štěstí zdraví přejeme Vám.
Štěstí, zdraví, dlouhá léta, my jsme k vám přišli z daleka.
Daleko-li cesta Vaše? Do Betléma mysl naše.
Copak ty tam černej vzadu, vystrkuješ na nás bradu?
Aj, já nejsem černej, jsem jen od slunce opálenej.
Slunce je toho příčina, že je má tvář opálena.
Kdybys na slunce nechodil, nebyl by ses tak opálil.
Slunce je drahé kamení a to od Kristova narození.
Omývání sněhem
Méně známou českou tradicí (již málo) dodržovanou na Tři krále, je zvyk, že se děvčata hned ráno, ještě před východem slunce, omývají sněhem. To jim má zaručit svěží bělostnou pleť.
Tříkrálový večer – věštění budoucnosti
Svátek Tří králů byl také považován za velmi příznivý pro věštění budoucnosti. Používaly se k tomu různé způsoby věštby, například tyto:
Kdo nejdříve zemře: lidé zapálili každý stejně velkou svíčku, a komu svíčka shořela nejdříve, ten zemře jako první. Navíc podle stoupajícího nebo klesajícího kouře se dalo poznat, jestli se duše dostane do nebe nebo do pekla.
Kdo se podívá skrz vyražený suk do světnice, uvidí toho, kdo ještě tentýž rok zemře
Výše zmíněné odlévání olova
Věštba z hrnečků: sedmi hrnečky se přiklopí sedm předmětů, každý si pak zvolí hrneček a podle předmětu pod ním usuzuje, co jej čeká. Penízek znamenal bohatství, prsten svatbu, hřeben nedostatek, látka cestování, figurka dítěte narození, chleba dostatek všeho a uhlí nemoc či smrt.