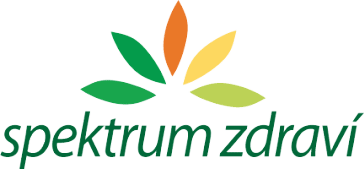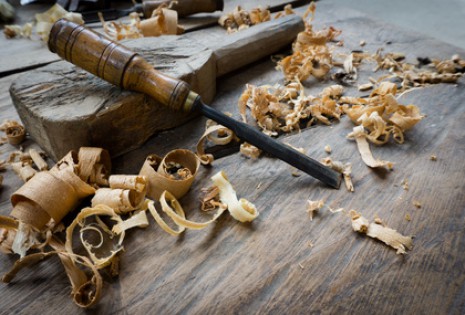 Řezbářství je starodávné řemeslo, které se udrželo i do současnosti
Z historie řezbářství
Dějiny řezbářství se začaly psát již v pravěku. Starodávné řemeslo, při kterém se vytváří sochy a plastiky, pracuje zejména se dřevem. Výjimkou ale nejsou ani další snadno opracovatelné materiály, jako perleť nebo slonová kost. Nejčastější je samozřejmě dřevořezba, neboť dřevo je snadno dostupný materiál. V současné době se těší stále větší oblibě zejména umělecké řezbářství.
Umělecké řezbářství je stále aktuální řemeslo
Řezbářství je řemeslo i umělecký obor, který má blízko k sochařství a uměleckému truhlářství. Uplatňuje se při výrobě dekorativních uměleckých předmětů, které zdobí interiéry, ale také při tvorbě okrasných prvků schodišť či sloupů nebo dekorací venkovních prostorů.
V současnosti se k  řezbářství vrací mnoho lidí, protože je to pro ně v podstatě únik z moderní přetechnizované doby k původním, tradičním dovednostem a technikám, které ovládali jejich předkové. Umělecké řezbářství není jen profesionální řemeslo, ale i zájmový koníček.
Najít správné dřevo pro řezbářství je věda
Základní surovinou, bez které se řezbář neobejde, je dřevo. Řezbáři musí umět rozlišovat jeho druhy a mají přehled i v tom, jaké je pro dřevořezbu vhodné a které ne, jak se jednotlivé druhy dřeva liší ve svém opracovávání nebo jaké dřevo se hodí pro jaký výrobek.
Přesto, že se lépe pracuje se dřevem syrovým, dřevořezba se častěji provádí na vyschlém dřevě, které je vhodnější. Při sesychání čerstvého dřeva totiž vznikají praskliny a trhliny znehodnocující materiál, tedy i výrobek. Zatímco dříve řezbáři tvořili svá díla z mokrého dřeva a sochy pak uvnitř vydlabávali, aby vysychaly bez trhlin, dnes se naopak využívá právě dobře vyschlé dřevo.
Řezbářství, to je řemeslo lipového dřeva
Řezbáři pro svou práci využívají nejčastěji měkké, ale zároveň pevné lipové dřevo, které se dá dobře opracovat. Pracují také se dřevem ořechovým, olšovým či javorovým. Lidové řezbářství využívá většinou dřevo z jehličnatých stromů, například borovice. Hůře zpracovatelné je dřevo listnatých stromů, přesto se poměrně často využívá dřevo třešně, buku nebo jasanu.
Kromě dřeva potřebují řezbáři pro svou práci také různé nástroje a stroje. Na opracování dřeva používají pily, a to jak motorové, tak i ruční všech druhů a typů. Kromě řezání využívají také hoblování, frézování, soustružení či vrtání. Proto pracují s nejrůznějšími dláty, hoblíky, soustruhy a vrtačkami.
Pravěké počátky řezbářství a gotický rozvoj
Historie řezbářství sahá až do pravěku, z té doby se však zachovaly spíše nástroje využívané k opracování dřeva než řezbářské výrobky. Ve starověkém Řecku i Římě sice podle písemných dokladů nejstarší sochy byly dřevěné, avšak dřevo se příliš nepoužívalo a prim hrál kámen.
I v románském období bylo umělecké řezbářství dřeva až na posledním místě za kamenosochařstvím a řezbou ze slonoviny. Až v následující gotice se toto řemeslo dostalo v Evropě na vrchol. Řezbáři vyráběli zejména sakrální díla, a to sochy a oltáře. Dřevo bylo zlaceno nebo polychromováno, později však bylo zpracování natolik působivé, že už nemusely být výrobky nijak barevně upravovány.
Řezbářství: Nahrazení kamenem a postupný návrat ke dřevu
V renesančním období došlo v umění k návratu k antickým tradicím, proto se začal pro tvorbu soch opět uplatňovat více mramor a bronz. Pokud v řezbářských dílnách vznikaly dřevěné sochy, byly tvořeny tak, aby svým vzhledem připomínaly kámen nebo kov. Vrcholu řezbářství znovu dosáhlo až během baroka. V jeho závěrečné fázi, rokoku, došlo ke zjemnění původní barokní dramatičnosti a umělecké řezbářství využívalo hlavně hravou zdobnost. Klasicismus znamenal další návrat k sochařství z kamene a kovu. Dřevo se stalo materiálem pouze pro modely, podle nichž se vytvářely výsledné sochy.
Zjednodušení řezbářství v romantismu a následný rozvoj
Dřevořezba se opět uplatnila v romantismu, kdy vznikaly jednoduché sochy a plastiky. Časté bylo barevné polychromování a zdobení malovanými ornamenty. Hlavním výrobním materiálem pro významné zakázky byl opět kámen a kov, a proto řezbáři hledali možnost odbytu mezi měšťany. Pro ně byla rozhodující přijatelná cena, proto docházelo ke zjednodušování tvorby.
Dalšího většího rozšíření se umělecké řezbářství dočkalo v empíru, který vycházel ze starověkého egyptského a antického umění. Dřevořezba nahrazovala sochařství z bronzu, dřevěná umělecká díla byla rozšířená a oblíbená zejména ve střední Evropě. V následujícím období biedermaieru se řezbářství uplatnilo v podobě jednoduchých ornamentálních i figurálních reliéfů.
Během 19. a 20. století se vystřídalo mnoho uměleckých stylů a slohů, ve kterých se řezbářské řemeslo ve větší či menší míře uplatňovalo. Například v historicismu se dřevořezba využívala k tvorbě vyřezávaných ornamentů, které se lepily na strojově vyráběný nábytek. Dodávaly mu tak podobu podle slohu, který měl výsledný výrobek představovat, například pseudogotický nebo pseudobarokní a podobně.
Řezbáři vytvářejí i zachraňují umělecká díla
V současnosti se umělecké řezbářství přizpůsobilo technologickému rozvoji a využívá i nejrůznější moderní nástroje a stroje. Stále se však uplatňují také tradiční techniky. Pod rukama šikovných řezbářů vznikají výrobky pro běžné použití, ale i umělecká díla. Jako první každého jistě napadnou sochy, busty a plastiky. Dále jsou to figurky, betlémy, loutky či masky. Dřevořezba se ale uplatňuje i při výrobě architektonických prvků, například schodišť nebo hlavic sloupů­.
Řezbářství se využívá také k výrobě věcí pro běžnou potřebu, nejčastěji nábytku. Jsou to různé skříně, komody, stoly, postele, pohovky, křesla, židle a další. Řezbáři vyrábějí také hodiny, rámy obrazů a zrcadel, svícny či lustry. Dalšími výrobky typickými pro toto řemeslo jsou také nádoby, vázy, misky, naběračky, lžíce a formy. V neposlední řadě vyřezávají hračky nebo modely budov, interiérů či strojů.
Významnou součástí činnosti řezbářů jsou restaurátorské práce. Opravují starožitnosti, renovují sochy, nábytek, oltáře a další sakrální předměty a plastiky, hudební nástroje a dekorativní umělecká díla. Restaurátorství spočívá v opravách poškození, náhradách zničených částí, renovování povrchu, pozlacování a podobně.