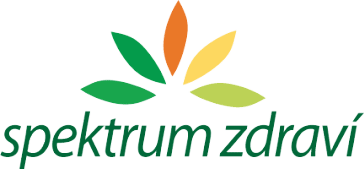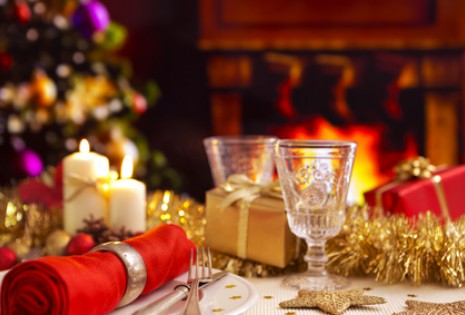 Štědrovečerní večeře
Štědrovečerní večeře dříve a dnes
Vánoce a Štědrý večer jsou nejvýznamnější událostí každého roku pro mnoho lidí na světě. Vánoce nám připomínají narození Ježíše Krista. Jsou obestřeny mnoha pověrami, ať už křesťanskými, nebo pohanskými. České Vánoce jsou směsicí různých zvyků a tradic, které v sobě zahrnují prvky křesťanské liturgie, stejně jako pohanské zvyky, jejichž dodržování mělo lidem zajistit zdraví, peníze nebo štěstí po celý další rok.
České Vánoce vrcholí štědrovečerní večeří. Pojďme se společně podívat, jaké vánoční zvyky a tradice jsou spojeny se samotnou štědrovečerní večeří.
Štědrovečerní večeře a vánoční zvyky
V minulosti, stejně jako dnes, se po celý Štědrý den drží půst. Podle tradice, kdo se postí až do večera, uvidí zlaté prasátko. Některé vánoční zvyky dovolovaly k obědu čočkovou polévku, neboť čočka měla zajistit příliv peněz v následujícím roce. Štědrovečerní večeře mohla začít až s východem první hvězdy na obloze, ne dříve. Už jen samotná příprava štědrovečerní tabule v sobě zahrnuje nespočet zvyklostí. Samotné vánoční zvyky se lišily kraj od kraje, ale v mnohém si také byly podobné.
Jak tedy vypadal stůl prostřený pro štědrovečerní večeři?
Vánoční ubrus na stole nebýval. První zmínky o vyšívaných vánočních ubrusech se objevují až ve 14. století, ale slavnostní ubrusy se až do 18. století používaly pouze v bohatých rodinách, nikoli na venkovech. Zato typická vánoční tradice je obmotání provazu nebo řetězu kolem všech nohou stolu. To mělo zajistit ochranu stáda ovcí před vlky, ochranu celého domova, ale také to, že celá rodina zůstane v následujícím roce pohromadě.
Na jednotlivé rohy stolu se dávaly dle vánoční tradice tyto věci – pecen chleba na jeden roh, aby rodina měla vždy co do úst, peníze na druhý roh, na třetí roh ošatka, na které bylo trochu od všeho, co se podařilo rodině vypěstovat na poli a na čtvrtý roh se dávala miska se zbytky pro slepice a další domácí zvířata.
Samotná štědrovečerní tabule byla prostřena tak, že se přidával jeden talíř navíc. Ten byl určen pro osamělého tuláka, který by náhodou zabloudil do domu, nebo jako vzpomínka na ty, co již u stolu s rodinou nemohou zasednout. Někdy se talíř navíc dával v případě, že by jinak byl počet lidí u stolu lichý. Dle pověry paní Smrt obcházela domy a sledovala, zda všude sedí u stolu sudý počet osob. Pokud ne, tak si během následujícího roku pro někoho přišla. S tím souvisí také další vánoční zvyk, že se od stolu během večeře nesmí odcházet. Kdo vstane od stolu, ten prý již příští rok ke štědrovečerní tabuli nezasedne. Proto musí být veškeré chody připraveny na stole, aby nemusela vstávat od stolu během štědrovečerní večeře ani hospodyně.
Mezi další vánoční zvyky patří to, že se pod talíře dávaly kapří šupinky, pokud byl k jídlu kapr. Kapří šupinka měla zajistit dostatek peněz. Šupinka se také dává dle tradic do peněženky, kde se nosí po celý rok.
Před zahájením samotné večeře se všichni, co sedí kolem stolu, společně pomodlí a věnují vzpomínku těm, kteří již u stolu sedět nemohou.
S východem první hvězdy již celá štědrovečerní tabule musela být připravena. Celá rodina zasedla ke stolu a mohlo se začít hodovat. Štědrovečerní stůl měl být vyjádřením hojnosti, proto byla štědrovečerní večeře vždy bohatá, a pokud to bylo možné, obsahovala několik chodů.
Štědrovečerní večeře a tradiční vánoční pokrmy
Jak jsme již naznačili, štědrovečerní večeře bývala vždy bohatá. Tradiční večeře začínala po modlitbě, a to symbolickým kouskem chleba nebo trochou hrachu, případně oplatkou s medem česnekem, která měla mít ochrannou moc. Dalším chodem bývala polévka, převážně z luštěnin, hub, až později bývala rybí. Hlavním chodem pak nebyla ryba, ale nejčastěji to byl vánoční kuba neboli vánoční hubník, což je zapečený nákyp připravený z krup a hub, dochucený cibulí a česnekem. Co se do vánočního kuby přidávalo, záviselo na tom, jakými surovinami rodina oplývala. Maso se ale velmi dlouho vůbec na Štědrý večer nejedlo. To vycházelo z církevního zákazu. Lidé si proto často dělali masovou hostinu již den před štědrým dnem, a to zejména na Moravě. Stejně tak se dlouho nesměly podávat ani alkoholické nápoje.
Představa o tom, jak vypadá štědrovečerní hostina, se v dnešní době výrazně liší od původních tradic. Dalším chodem mohly být i tradiční kaše z prosa, krup či hrachu. Jako pochoutka následovalo ovoce čerstvé, sušené, ale i vařené. Tradičními pamlsky byly jablka a ořechy. A co bylo téměř všude společné, byla vánočka, která se jedla nakonec po večeři spolu s ostatním napečeným cukrovím. K vánočce se tradičně pil čaj, punč, později i víno a pálenka.
Kapr a bramborový salát - česká vánoční tradice?
Kapr jako štědrovečerní chod nepatří mezi staré vánoční tradice. Proto kdo nemá ryby rád, nemusí se trápit tím, že nectí tradiční české Vánoce a může si místo kapra dát klidně např. tradiční vinnou klobásu. Kapr se totiž na vánočním stole začal objevovat až ve druhé polovině 19. století. Do té doby se rybí maso nejedlo vůbec nebo se kapr jedl pouze v bohatých rodinách či rybníkářských oblastech, protože kapr býval drahý. Mnohé rodiny jej nahrazovaly např. línem, sumcem, pstruhem a jinými sladkovodními rybami. Štědrovečerním jídlem se u nás kapr stal až počátkem 20. století, kdy bylo naopak jiného masa nedostatek a rybí maso, i kapři, začali být cenově dostupní.
Jak se vánoční kapr připravoval dle české vánoční tradice?
Vánoční kapr se původně upravoval "na černo". Kapří maso se vařilo s  dalšími surovinami, jako s ořechy, švestkami, jablky, mandlemi, rozinkami, povidly apod. Tento pokrm se připravoval 3 dny. Dnešní smažený kapr se stal součástí vánoční tabule až mnohem později. Tato tradice přišla z rakouské kuchyně. Poprvé jej připravila M. D. Rettigová koncem 19. století.
A odkud se k nám dostal recept na tradiční vánoční bramborový salát?
Pravděpodobně přišel rovněž z Rakouska, neboť bramborový salát byl typickým jídlem pro bývalé Rakousko-Uhersko. Ovšem jiní říkají, že k nám přišel z Ruska. V Rusku se tento salát jí v rámci silvestrovských oslav. Každopádně se nejedná o původní český recept. Kapr s bramborovým salátem patří tedy mezi české vánoční tradice zhruba sto let a stále je velmi oblíben, i když v současné době se v mnoha rodinách dostávají ke slovu opět i další ryby, které nahrazují tradičního kapra. Lidé dnes často konzumují např. lososa, ale i filety z tresky nebo candáta. Na dnešní štědrovečerní stůl se pomalu dostávají i mořské ryby, které jsou u nás oblíbené.
A jak vypadá současná štědrovečerní hostina?
Dnešní hostina bývá zahájena aperitivem, a to dle chuti každého, nejčastěji to bývá vermut s plátkem citronu.
Předkrm, který by měl být malý, pikantní, měl by povzbudit chuť k jídlu, ale neměl by příliš strávníka zasytit. Vhodným studeným předkrmem je např. šunková rolka, kaviár, zvěřinová paštika apod.
Tradiční polévka, samozřejmě rybí, může být doplněna osmaženou houskou.
Hlavním chodem stále zůstává tradiční smažený kapr s bramborovým salátem. Příjemnou variantou může být např. i pečený kapr na másle s kořenovou zeleninou. Vinná klobása také patří k tradičním českým pokrmům pro ty, kdo nejedí ryby. Oblíbený je i smažený řízek.
Tradičním vánočním dezertem je jablečný závin či ořechový dortík. Jakýkoli moučník s jablky či ořechy navodí atmosféru pro ty správné české Vánoce.
Na samotný závěr večeře může přijít mísa s čerstvým ovocem, vánoční cukroví a v neposlední řadě tradiční vánočka. Sváteční menu můžeme zakončit šálkem dobré kávy.