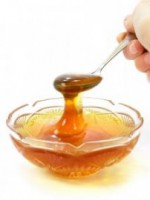 Propolis můžeme bez okolků označit za přírodní poklad bojující proti nachlazení a dalším neduhům.Podzim, nejbarevnější roční období, už je v plném proudu. Poslední záblesky babího léta nám umožňují podnikat dlouhé procházky, při kterých obdivujeme barevnou škálu korun stromů. Co si ale často neuvědomujeme je, že z venku si domů přineseme nevítané a hlavně neviditelné hosty v podobě virů a bakterií. Kvůli nim pak nedobrovolně trávíme čas v posteli se snahou vyhnat je na hony daleko. A právě proto je tu propolis - blahodárný přírodní produkt.
Propolis je účinná látka, kterou vyrábí včely společně s medem a díky svým účinným látkám působí jako přírodní antibiotikum. Jde v podstatě o včelí poklad. Propolis totiž působí protizánětlivě a pomáhá při únavě a vyčerpání organismu.
Propolis a echinacea, pomocníci k nezaplacení
Propolis se používá při léčbě nachlazení a kašle. Obsahuje ho například sirup proti kašli Propolaid, který lze koupit online v našem e-shopu. Kromě propolisu obsahuje i echinaceu, která posiluje imunitu. Spojení propolisu a echinacei také desinfikuje dutinu ústní a horní cesty dýchací, takže zabraňuje množení bakterií.
S léčbou je potřeba začít co nejdřív, už při prvních příznacích chřipky. První účinnou léčbou při počátečním kašli jsou vesměs sirupy, které buď tlumí dráždivý kašel nebo podporují vykašlávání. Propaloid obsahuje takové látky, které umožňují oboje.
A jsou to právě bylinky, které působí nejúčinněji. Kromě propolisu a echinacei se v boji proti kašli osvědčuje například i proskurník lékařský, lípa srdčitá nebo vlčí mák. Důležitá je kombinace účinných látek, které umocňují léčivou sílu propolisu. Výsledkem je bylinný koktejl, který podporuje odkašlávání a zároveň tlumí záněty.
Med i propolis jako přírodní antibiotika
Kromě propolisu využívá medicína v boji proti chřipce a nachlazení i další včelí produkt - med. Stejně jako propolis působí jako přírodní antibiotikum, ale co je ještě důležitější, je jeho chuť. Pamatujete ještě na nedobrovolné mučení v podobě ranní dávky rybího tuku? Ty časy, kdy jsme se snažili zajistit si imunitu pomocí polykání kapaliny nevalné chuti a vůně, jsou dávno pryč. Sirup Propolaid obsahuje i med, takže výsledkem je příjemná nasládlá chuť.  A věřte, že vaše chřipkou znavené děti (a nejenom ony) to náležitě ocení.