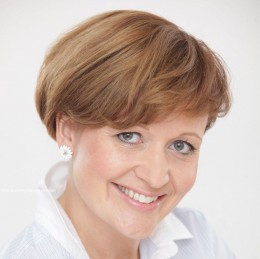 Marta NěmečkováŘíkáte si, že už byste měli s tím či oním v životě konečně pohnout? Že takto žít už vás nebaví? Že takhle už to dál nejde? Možná zvažujete pomoc osobního kouče. Nejste si ale jistí, zda vám dokáže opravdu pomoci. Jak a s čím vám dobrý kouč pomůže a kdy se na něj tedy obrátit?
Než přijmete pomoc kouče, zkuste si poradit napřed sami. Nic není cennějšího, než vlastní zkušenost a z vlastních chyb se mnohdy dokážete sami poučit a napravit je. 
Jsou ale situace, a to především v osobní a vztahové rovině, ve kterých se člověku promítá hluboce zakořeněný a léty potvrzený scénář. Opakovaně prožité zkušenosti většinou odolávají všem vlastním pokusům o změnu a snaha nefunguje. 
Pokud dojdete k závěru, že úsilí nijak daleko nevede a nepokročili jste žádoucím směrem, zeptejte se sami sebe, čí změnu vlastně očekáváte a jak by se měla stát? 
Jestliže spoléháte, že se vaše situace vylepší díky změně okolí nebo že změna přijde sama, jste úplně vedle a ničeho se nedočkáte. Je to sice pohodlný, ale zcela nefunkční způsob přístupu k životu a budete čekat až do konce života. 
Když už ale ve svém myšlení připustíte, že jakákoliv změna, která se má projevit ve vašem životě, musí vzejít od vás, pak je to jiná. Jste na té nejlepší cestě uspět. Ano, je to o práci na sobě, ale odměna je veliká. A tady přichází prostor pro kouče, vašeho důvěrníka a průvodce změnami. 
Sami totiž jen těžko vidíte chyby, kterých se dopouštíte a omyly, které pokládáte za životní realitu. Kdybyste je viděli, nedělali byste je přece. Nezoufejte. Nikdo je na sobě nevidí, protože s nimi léta žije a připadají mu jako něco, co není chybou, ale nevyhnutelnou a nezměnitelnou skutečností. Vzorce chování, které chyby a omyly způsobují a tím nám obrovsky ubližují, si velmi často neseme už z dětství, a to i přes láskyplnou rodičovskou výchovu. Kouč vám nastaví pomyslné zrcadlo a ukáže vám, v čem je háček. 
Vidíte-li věci černě, vězte, že máte důvod je tak vidět. Život vás to tak naučil. Kouč vás ale naučí, jak to udělat, aby se černé scénáře přestaly ve vašem životě promítat a vy jste se začali žít život, jaký chcete. S koučem, se kterým je váš vztah spolupráce založený na plné důvěře, odhalíte a změníte všechny vzorce chování, které vám ubližují a díky nimž se vám nedaří. Co se potom stane s tím, co denně zažíváte a s vašimi pocity, si určitě dokážete sami představit. Život se vám může obrátit až o 180°.
Pokud si stále nejste jistí, zda právě vám může koučink pomoci, vyplňte si krátký dotazník, který vás navede ke správnému řešení nebo se rovnou objednejte na úvodní sezení na www.brnokoucink.cz.