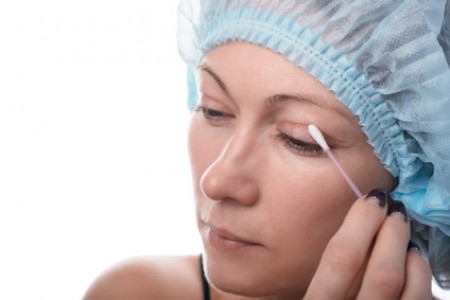 Plastická a kosmetická chirurgie vám může navrátit ztracené sebevědomí
Vzhled sice není to nejdůležitější v životě, ale trpí-li člověk viditelnými vadami na kráse, může to výrazně ovlivnit jeho sebevědomí a tím i celý jeho život. Překonat drobné fyzické nedostatky může pomoci plastická a kosmetická chirurgie. Ať už toužíte zahladit nepěkné poúrazové jizvy nebo vás láká omlazení pleti či plastika prsou, obrátit se můžete na plastickou a kosmetickou chirurgii doktorů Daneše Rašky a Jiřího Palkovského ve městě Třinec. O jejich profesionálních schopnostech vypovídá zejména letitá praxe a jejich téměř 33 tisíc spokojených pacientů. Jejich zkušenosti jen tak někdo nepřekoná – ordinace, kterou oba lékaři společně provozují, je vůbec první privátní plastickou chirurgií v České republice.
Kosmetická chirurgie vyřeší vaše trápení s vzhledem
Plastická chirurgie Třinec je ambulantním zařízením, to znamená, že zde lékaři provádí jen zákroky, které nevyžadují hospitalizaci na lůžku. Od toho se odvíjí i škála zákroků, které plastická chirurgie nabízí – lékaři mohou provést všechny druhy kosmetických operací kromě transplantace vlasů.
Konkrétně vám lékaři pomohou vyřešit problém malých, příliš velkých nebo nepěkně tvarovaných prsou, která upraví podle vašich potřeb. Zaměřují se také na operace převislého břicha, které může vzniknout následkem porodu nebo velkým úbytkem váhy. V cestě za vaší vysněnou postavou vám pomůže liposukce, lékaři zde provádí liposukci prakticky všech částí těla.
Kosmetická chirurgie vám může pomoci vylepšit i problémové části vašeho obličeje. V nabídce zákroků je plastika povadlých víček, čela, tváří nebo ušních boltců. Nemůžete-li se vyrovnat s tvarem vašeho nosu nebo rtů nebo si na těchto částech obličeje nesete následky úrazu, i v takovém případě se můžete obrátit na zkušené chirurgy třinecké ordinace. Omládnout o pár let můžete použitím injekcí výplňových materiálů.
Plastická chirurgie řeší i vážné zdravotní problémy
Cílem ordinace plastické chirurgie ale nikdy nebyla jen estetická plastická chirurgie, lékaři už pomohli tisícům lidí s vážnými zdravotními problémy. Plastická chirurgie odstraní zhoubné i nezhoubné nádory kůže i podkoží, chirurgové provádí také některé operace rukou, například Dupuytrenovu kontrakturu, karpální tunely nebo "lupavé" prsty. Lékaři dovedou upravit i nepěkné jizvy po úrazech. Většinu práce chirurgů třinecké ordinace tvoří právě tyto operace, které jsou hrazeny zdravotními pojišťovnami.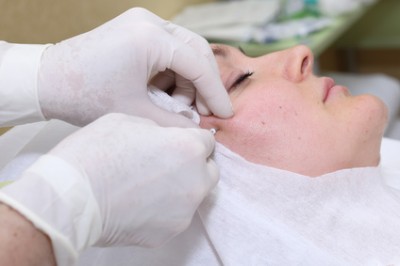 Plastická chirurgie pro pacienty z celé ČR
O pacienty se stará tým sehraných lékařů a sester
Každý lékařský zákrok ve většině lidí vyvolává strach a obavy, když operace není vyloženě nutná, někteří jedinci se jí raději vyhnou. V ordinaci lékařů Rašky a Palkovského se ale bát opravdu nemusíte. Už při vstupu do čekárny pocítíte uvolněnou atmosféru. Na operačním sále se o vás postará tým sehraných odborníků, které práce baví a naplňuje a dělají ji proto pečlivě. Lékaři Daneš Raška a Jiří Palkovský jsou atestovaní v oboru rekonstrukční a plastická chirurgie a svým pacientům se věnují už téměř třicet let. Privátní plastická a kosmetická chirurgie vznikla ve městě Třinec v roce 1992, o rok později už fungovala ve vlastních prostorách na ulici Lesní 511. Do dnešního dne už oba lékaři ošetřili téměř 33 000 pacientů. Lékařům asistují dvě zkušené sestry, které před pár lety nahradily zdravotní sestry, které do důchodu odešly po více než dvacetileté spolupráci. Pohoda, která mezi zdravotnickým personálem panuje, se přenáší i na pacienty. Samozřejmostí je neustálé další sebevzdělávání lékařů i jejich účast na domácích i zahraničních konferencích.
Chcete využít služeb plastické a kosmetické chirurgie?


Volejte +420 558 322 821
Jediná plastika prsou s epidurální anestezií v ČR
Pokud máte z nemocničního prostředí strach a stále přemýšlíte, máte-li se na ordinaci se svým problémem obrátit, v rozhodování vám může pomoci i fakt, že jako jediné pracoviště plastické chirurgie v České republice operují prsa a břicho v epidurální anestezii se zkušeným anesteziologem. Epidurální anestezie je vpravována do epidurálního prostoru v páteři a pacient po operaci nepotřebuje tolik času na zotavení. Po absolvování operace prsou nebo břicha tak může většinou jít domů do 24 hodin po operaci. 
Plastická chirurgie pro pacienty z celé ČR
Klientela ordinace plastické chirurgie je především z Moravskoslezského kraje, za odbornými službami, ale přijíždí i pacienti ze vzdálenějších částí republiky. Kromě profesionálního přístupu nabízí ordinace plastické a kosmetické chirurgie také příznivé ceny. Jednotlivé zákroky se cenově pohybují při dolní hranici běžných cen za ně.