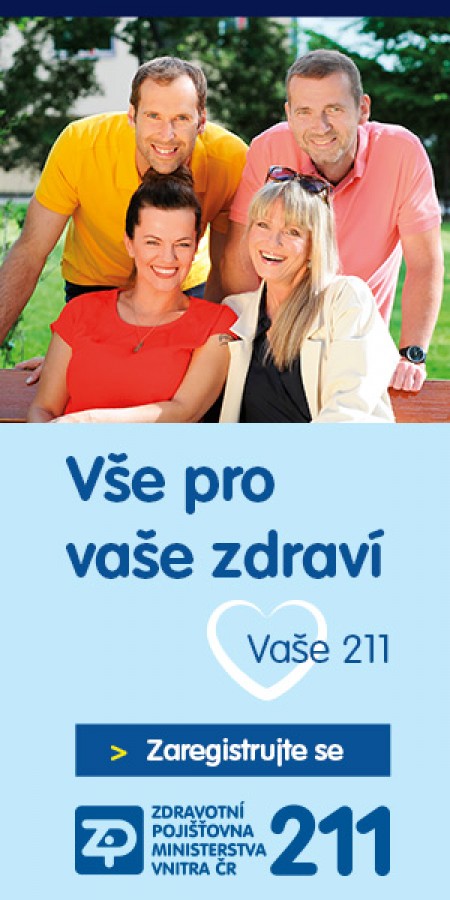 Pojišťovna - Registrace
Zdravotní pojišťovnu lze změnit jednou za dvanáct měsíců. Nejbližší termín, kdy je možné přestoupit k nové pojišťovně, je 1. července 2018. Nicméně pozor, pokud tento termín chcete stihnout, přihlášku musíte podat nejpozději do konce března.
Změnit zdravotní pojišťovnu je snadné. Je třeba vyplnit a podat přihlášku k pojišťovně, ke které chcete nově přestoupit. Provést to ovšem musíte ve vymezeném termínu, tedy aktuálně od ledna do 31. března 2018. Pokud tento termín nestihnete, vaši přihlášku pojišťovna zpracuje až v následujícím půl roce a pojištěncem nové pojišťovny se budete moci stát až od 1. ledna 2019. Odhlašovat se z vaší původní pojišťovny nemusíte, provede to za vás na základě přihlášky nová pojišťovna. Ta vám také pošle nový průkaz pojištěnce, který začnete užívat v den platnosti smluvního vztahu s novou pojišťovnou.
Oznamovací povinnost pojištěnců
Jste-li zaměstnanec, nezapomeňte změnu zdravotní pojišťovny oznámit vašemu zaměstnavateli. Informace musíte podat do 8 dnů od změny. Změnu se doporučuje oznámit písemně, kdy je zaměstnavatel povinen vám oznámení potvrdit. V případě, že byste změnu nenahlásili, platby pojistného, které za vás odvádí i váš zaměstnavatel, by se nepřesměrovaly k nové pojišťovně. Poté by u původní pojišťovny vznikl přeplatek, zatímco u nové nedoplatek s hrozbou penále. To pak zaměstnavatel může vymáhat od vás. Změnu pojišťovny nahlaste i lékařům, které navštěvujete.
V případě, že jste osoba samostatně výdělečně činná (OSVČ), musíte připravit kromě přihlášky také kopii živnostenského listu a potvrzení o výši záloh hrazených předchozí zdravotní pojišťovně. Státní pojištěnci (děti, studenti, penzisté, občané zapsaní na úřadu práce atd.) dokládají dokumenty prokazující jejich správné zařazení v příslušné kategorii. To znamená, že studenti předkládají potvrzení o studiu, penzisté potvrzení o přiznání důchodu, nezaměstnaní potvrzení od úřadu práce apod.
Nekoukejte pouze na bonusy
V České republice v současnosti funguje sedm zdravotních pojišťoven. Každá samozřejmě nabízí své programy a příspěvky, kterými se snaží získat nové klienty. Rozhodování se jen na základě bonusů by ovšem nemělo být jediným kritériem. "Poskytované benefity jsou jistě důležité, nicméně lidé by se měli podívat na pojišťovnu ze širšího spektra. Jak dlouho je pojišťovna na trhu, zda je stabilní, jestli působí po celé republice nebo jen regionálně a především, zda má smlouvy s mými lékaři. To je opravdu důležité," radí Hana Kadečková, tisková mluvčí Zdravotní pojišťovny ministerstva vnitra České republiky (ZP MV ČR).
Pojišťovna přináší radost
Nová pojišťovna může mít jen omezený počet smluvních lékařů nebo může působit jen v určitých regionech. Pak by mohl nastat problém, že budete muset opustit své lékaře, které navštěvujete, a hledat si nové, kteří s danou pojišťovnou smlouvu mají. Změna zdravotní pojišťovny je tedy opravdu významným krokem. Než se k němu odhodláte, určitě zvažte všechna pro a proti a nechte si na finální rozhodnutí dostatek času.
ZP MV ČR působí na českém trhu již šestadvacátým rokem a je druhou největší zdravotní pojišťovnou v zemi. Má smlouvy se všemi nejvýznamnějšími zdravotnickými zařízeními kdekoliv na území ČR. V současnosti má více než 1,3 milionu klientů. Je držitelkou ocenění Zdravotní pojišťovna roku 2015 a 2016 a mezinárodního titulu Czech Superbrands 2017 a 2018.