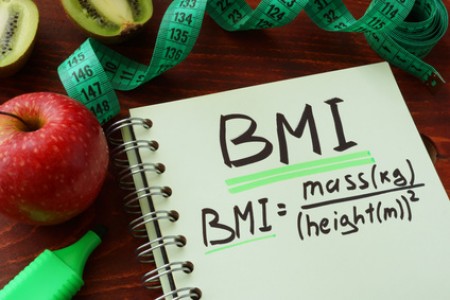 Základem pro hubnutí je také dostatek informací
Chystáte se dostat do formy před Vánoci nebo už si plánujete hubnoucí kůru jako novoroční předsevzetí? Než se do hubnutí pustíte, je dobré znát hlavní pojmy, se kterými se setkáte při sestavování jídelníčku i sportovních aktivit. Internet je plný rad, jak získat optimální váhu, spočítat si kalorie a zajistit přiměřený výdej energie, ale někdy je těžké se v nich vyznat. K lepší orientaci v pojmech vám může pomoci tento článek.
Optimální váha? Vypočítejte si svůj BMI index
Než se do hubnutí pustíte, zjistěte, zda to opravdu potřebujete. Víte jaká by měla být vaše optimální váha? Samozřejmě byste se ve svém těle především měli cítit dobře, zdravě a spokojeně, ale jako vodítko k posouzení optimální váhy vám může pomoci i BMI index. BMI je zkratka pro anglický výraz Body Mass Index neboli index tělesné hmotnosti. Jednoduše řečeno - BMI index vám pomocí rychlého výpočtu odhalí, zda je vaše váha vzhledem k výšce v normálu. Vzorec pro výpočet je prostý, tělesnou hmotnost v kilogramech vydělíte výškou v metrech na druhou. Spočítejte si vaše BMI sami nebo využijte některou z on-line kalkulaček. Co vám výsledné číslo o vaší váze prozradí?
Optimální váha

se pohybuje v rozmezí čísel

18,5 – 24, 9

.

Pokud je výsledná hodnota

menší než 18,5

, trpí člověk

podváhou

a hrozí u něj

nebezpečí anorexie.

Naopak škála

25-29,9

značí

nadváhu

a hodnota

nad 30 obezitu. Od 40

mluvíme o

těžké obezitě.

Lidem, jejichž BMI index není v optimálním rozmezí,

hrozí zdravotní rizika

a měli by situaci začít řešit.
BMI index slouží jen k orientaci
Nezapomínejte ale, že optimální váha ještě neznamená ideální postavu. BMI index neodhalí, zda je vaše hmotnost tvořená především tukem nebo svaly, nebere v úvahu ani typ postavy nebo genetické predispozice. BMI index se nedá přesně aplikovat ani na těhotné ženy, děti a starší lidi. Výsledné hodnoty proto berte spíše jen orientačně a snažte se držet optimálních hodnot.
Kouzelná hubnoucí formule – kalorie
Snad v každém hubnoucím jídelníčku se setkáte s pojmem kalorie. Všichni ví, že čím méně kalorií potravina má, tím je dietnější a na hubnutí lepší. Ale co to vlastně kalorie jsou? Kalorie (cal) je jednotka energie a používá se ve svých násobcích (kilokalorie) k vyjádření energetické hodnoty jídla. Chceme-li znát její přesnou definici, musíme se na moment přenést k fyzice – 1 kilokalorie je takové množství energie, které je nutné k ohřátí 1 litru vody o 1 stupeň. Jedná se ale o zastaralou jednotku, místo ní se dnes používá joule (v násobcích kilojoule). Na obalech potravin stále většinou najdete obě označení. Pro snadnou orientaci si zapamatujte, že 1 kcal je asi 4,2 kJ.
Kalorie a živiny
Kalorie a kilojouly nám u potravin prozrazují, kolik energie nám dodají. Ne všechny živiny mají stejnou energii, například 1 gram bílkovin má energetickou hodnotu 4 kcal (17kj), stejně jako 1 gram sacharidů. Tuk má ale téměř dvojnásobnou hodnotu 9 kcal (37 kJ), podobně jako alkohol 7kcal (29 kJ). Možná jste slyšeli i výraz "prázdné kalorie". Ten označuje potraviny, které nám sice přináší energii, ale žádné potřebné živiny, jedná se například o sladkosti, alkohol a sladké nápoje. Počítání kalorií nám může pomoci v hlídání energie, kterou naše tělo přijme a umožní nám omezit přebytečný příjem, který způsobuje tloustnutí.
Denní příjem kalorií
Kolik kalorií musí tělo přijmout, aby mohlo zdravě fungovat? Doporučené denní množství se u každého jedince liší. Statný muž, který se živí manuální prací, potřebuje pro své tělo energie více než drobná žena pracující v kanceláři. Jako orientační vodítko vám mohou sloužit následující škály:
Dospívající (11-18 let):

2 000 – 2 600 kcal (tj. 8 370 – 10 880 kJ)

Ženy:

2 000 – 2 400 kcal (tj. 8 370 – 10 000 kJ)

Muži:

2 200 – 3 000 (tj. 9 200 – 12 550 kJ).
Pokud se rozhodnete hubnout, musíte se pokusit denní energetický příjem trochu snížit, aby tělo začalo spalovat "zásoby".
Není kalorie jako kalorie
Není to ale tak jednoduché. Je jasné, že nemůžete celý den jíst jen celer, protože je jeho energetický příjem nízký. Není kalorie jako kalorie, záleží, z čeho pocházejí. Například tuky z nasycených mastných kyselin se rychleji usadí na bocích než ty z nenasycených. Víc než kalorií, se proto vyplatí všímat si rozložení živin a snažit se jíst vyváženou stravu. Jednoduché pravidlo říká, že by člověk měl denně přijímat sacharidy, tuky a bílkoviny v poměru 55 : 15 : 30.
Kurz hubnutí podle západní medicíny
Naplánovat hubnutí, které by bylo účinné a zároveň zdravé, je těžké. Nejjednodušší a nejlepší možností je obrátit se na odborníky, kteří vám naplánují hubnutí na míru. Taková varianta je ale pro mnoho lidí časově i finančně nedostupná. Nemusíte ale zoufat, vyzkoušet můžete některý z e-kurzů zaměřených na hubnutí. MUDr.  Vás společně s nutriční terapeutkou Bc. Michaelou Ožanovou provede pravidly hubnutí podle západní medicíny. Zjistíte, jaký má být správný příjem a výdej kalorií, dozvíte se, jaké potraviny do svého jídelníčku zařadit a získáte návrhy čtyř kompletních jídelníčků. Výhodou celého kurzu je nejen příznivá cena, ale i pohodlí – nemusíte nikam jezdit, ale vše se dozvíte v klidu domova. Kurz sestává z přehledných prezentací a videí a je doplněný mnoha pomocnými materiály, které si můžete stáhnout. S pomocí kurzu budete vědět, že hubnete efektivně a zdravě.