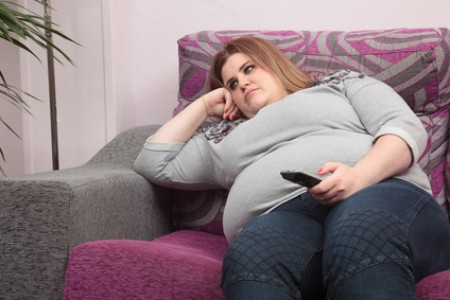 Bojovat s obezitou znamená najít psychosomatickou příčinu
Obezita s sebou nepřináší jen fyzické problémy při rychlé chůzi nebo výstupu do prudkých schodů. Především má dopad na psychiku a sebevědomí člověka, který nadváhou trpí. Život s kily navíc v naší společnosti je mnohdy složitý a obézní člověk své problémy často navíc zajídá, což vede k dalšímu tloustnutí. Jak z tohoto začarovaného kruhu ven? Změna musí vycházet z hlavy, obezita totiž většinou patří mezi psychosomatické problémy, které mají svůj původ v lidské psychice.
Jak obezita vzniká?
Jak může obezita vzniknout? Na toto téma se vedla řada výzkumů a dnes tak víme, že u některých lidí je obezita alespoň do určité míry dána geneticky, za "kila navíc" mohou ve výjimečných případech i hormony, ale většinou můžeme za viníka pokládat špatné stravovací návyky. Někteří lidé jsou sice k tloustnutí náchylnější než jiní, nadbytečná kila ale vždy vznikají špatným stravováním. Každý si někdy dopřeje něco sladkého nebo smaženého, co tělu přímo neprospívá. Dopřávání takových požitků se ale mění v problém, když si je člověk dopřává tak často, že se to na jeho těle viditelně výrazně projevuje.
Zdravým stravovacím návykům se učíme v dětství
Nevhodné stravovací návyky mohou být pěstovány už od dětství. Zvlášť v dnešní době, kdy je všeho dostatek, je snadné si dopřát každý den to, na co má člověk největší chuť. V době sedavých zaměstnání a pasivního trávení volného času je navíc omezená i fyzická aktivita a kila se v těle ukládají opravdu snadno. Jak rozumně jíst i trávit čas nás učí rodiče, pokud základní zdravé návyky dětem nepředají, mohou jim tím připravit cestu k celoživotnímu boji s obezitou.
Obezita patří mezi psychosomatické problémy
Často má ale obezita původ někde jinde než jen ve špatném přístupu k pohybu a jídlu. Neustálou neodbytnou chuť na něco dobrého totiž mohou způsobovat vážné psychické problémy. Místo toho, aby člověk tyto problémy řešil, snaží se je "zajíst", protože ve chvíli, kdy jí, se cítí dobře. Podobně jako řada alkoholiků začne pít takzvaně "na žal", i obézní lidé jídlem mohou zahánět své strasti. Člověk cítí vnitřní hlad, protože není uspokojena některá z jeho potřeb, a tento vnitřní hlad potlačuje přejídáním. Někdy může být pravou příčinou obezity osamělost, nepřijetí sebe sama a svého těla nebo touha po lásce. Tyto psychosomatické problémy často vznikají už v dětství, když se dítě cítí nepřijaté svými rodiči nebo neoblíbené v třídním kolektivu. Psychosomatické problémy se musí začít léčit v rovině psychické. Obezitu tedy lze porazit jedině tím, že najdete pravou příčinu přejídání, a pokusíte se ji vyřešit.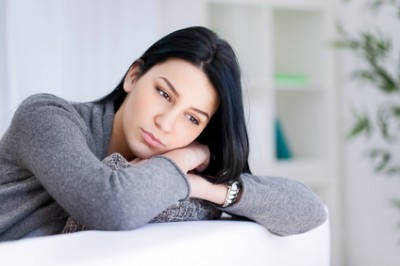 Tloušťka má často dopad na lidskou psychiku
Obezita má dopad na lidské sebevědomí
Ať už má obezita jakoukoli příčinu, většinou má negativní dopad na lidské sebevědomí. Dnešní společnost si vzhledu cení a obézní člověk neujde kritickým očím okolních lidí. Nadbytečná kila v očích okolí symbolizují slabost člověka, který nezvládl kontrolovat sebe sama a své chutě, a tím jako kdyby selhal. Obézní člověk proto začíná být ve společnosti nejistý, může se vyhýbat kontaktu s okolím a hrozí mu deprese. Problémy, kvůli kterým obezita vznikla, jsou tímto ještě posíleny a vše vede k dalšímu přejídání.
Obezita a jak ji porazit. Získejte sebevědomí
Jak z tohoto začarovaného kruhu ven? Cesta začíná u poznání sebe sama, svých vnitřních problémů, a především posílením sebevědomí. Sebevědomý člověk se nebojí sám sobě přiznat, co ho trápí, a má odvahu to změnit. Jakmile se do hubnutí pustíte s přijetím sebe sama, vaše sebevědomí bude dále růst s každým shozeným kilem. Ztracená nadbytečná kila z vás mohou udělat jiného člověka po stránce fyzické i psychické. V cestě za získáním sebevědomí vám může pomoci vaše okolí, které vás v hubnutí podpoří.
Inspirujte se osudy jiných
Pokud nevíte, kde přesně začít, zkuste naslouchat svědectvím lidí, kteří podobnou cestu absolvovali. Své zkušenosti a rady vám nabízí Mgr. Jana Uríková, která během dvou let dokázala zcela změnit myšlení, získat sebevědomí a zhubnout více než 60 kg. Velmi dobře zná stav, kdy člověk žádné sebevědomí nemá a cítí se k ničemu. Zároveň našla i recept na to, jak z tohoto stavu uniknout, a podělí se o něj s vámi ve svém online kurzu. Jakmile najdete své ztracené sebevědomí, můžete se s elánem pustit do hubnutí. Jak správně a zdravě zhubnout a utužit tak svou nově získanou důvěru v sebe sama, se dozvíte v kurzu hubnutí podle čínské tradiční medicíny doktorky Uríkové.