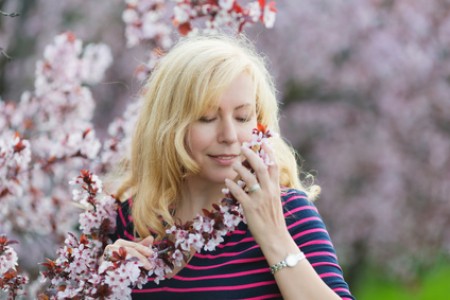 Jak si zvýšit sebevědomí? Chce to trpělivost
Nízké sebevědomí zasahuje do všech oblastí života, je jako zamlžené sklo, skrze které se osoba na svět dívá. Pro člověka s nízkým sebevědomím žádný vlastní výkon není dost dobrý, v porovnání s ostatním ve všem selhává a nemůže být nikdy lepší. Prvním krokem, jak nízké sebevědomí porazit a osvobodit se, je uvědomění si problému. Teprve poté může léčba začít.
Jak se nízké sebevědomí projevuje
K uvědomění si vlastního nízkého sebevědomí vede dlouhá cesta. Osoby s nízkým sebevědomím kolem sebe často mají své blízké, kteří je na jejich problém v dobré víře upozorňují, většinou však marně. Dokud si člověk sám neuvědomí, že něco není v pořádku, nedá se situace vyřešit. Jak nízké sebevědomí u vás nebo vašich blízkých rozpoznat?
Slaboch
Člověk s nízkým sebevědomím podceňuje vlastní schopnosti, nedokáže si přiznat vlastní úspěch, neustále se srovnává s druhými a neumí přijmout pochvalu. Zároveň jsou takoví lidé citliví na výtky od ostatních a sami sebe často kritizují. To vše vede k tomu, že si takový člověk sám vnutí myšlenku, že je horší než ostatní, nikdo ho nemá rád a sám si lásku ani štěstí nezaslouží. Takový vnitřní postoj se odráží v mnoha životních situacích – lidé bez sebevědomí mají strach ze vztahů, neodváží se usilovat o vysněnou práci nebo jiný cíl, neumí si užít úspěch a nedokáží se cítit milovaně. V mnoha případech vyhledávají partnery, kteří je kritizují a potvrzují jim vlastní strach.
Silák
Nízké sebevědomí ale může mít i podobu zcela opačnou. Nízkým sebevědomím totiž často trpí i lidé, kteří působí arogantně a až přehnaně sebejistě. Takový člověk dovede urážet a ponižovat druhé lidi, vystupuje suverénně, je narcistický, ale sám ze sebe si nedovede udělat legraci. Svým arogantním chováním si udržuje lidi od těla, protože se jich ve skutečnosti bojí. Takoví lidé mají cestu za získáním sebevědomí mnohem těžší, protože si odmítají připustit, že je něco špatně.
Příčinu hledejte v dětství
Jakmile si osoba s nízkým sebevědomím uvědomí svůj problém a má touhu situaci změnit, následuje druhý krok – odhalit příčinu nízkého sebevědomí. Ta většinou leží ukrytá hluboko v minulosti, v období dětství a dospívání. Nejzásadnější období pro vytváření sebevědomí je období od narození do asi sedmého roku, proto největší roli ve formování zdravého sebevědomí mají rodiče. Dítě musí od svých rodičů cítit bezpodmínečné přijetí. Pokud na něj rodiče kladou přehnané nároky nebo jsou k němu naopak lhostejní, zcela jistě se to projeví na jeho sebevědomí. Na sebevědomí mají ale samozřejmě vliv i silná traumata, která můžeme zažívat v různých životních etapách. Podle některých odborníků sebevědomí může ovlivnit i to, zda je dítě chtěné a přijímané v průběhu těhotenství. Nízké sebevědomí má většinou velmi hluboké kořeny a jeho náprava proto není jednoduchá.
Jak si zvýšit sebevědomí – začněte malými kroky
Základem je uvědomit si, že máte se sebevědomím problém a zjistit, kde pravděpodobně leží jeho příčina. Tím máte polovinu úspěchu v kapse. Získáte nový pohled na sebe sama a další kroky budou snazší. I tak to ale chce další práci a úsilí. Začněte malými krůčky.
Nebuďte na sebe tolik nároční.

Dávejte si spíše

nižší cíle

a po jejich dosažení se

pochvalte

. Můžete se i něčím odměnit. Budete tím sbírat více úspěchů a nebude vás trápit

nemožnost některých cílů dosáhnout.
Každý večer před spaním si řekněte nebo napište, co se vám ten den povedlo.

Soustřeďte se výhradně na

pozitiva

. Ze začátku to může být těžké, ale uvidíte, že

kladné stránky časem uvidíte jasněji.
Přestaňte se srovnávat.

Každý je jiný a originální.

Zkuste

najít své silné stránky

a zdokonalovat se v nich.

Naučte se říkat ne.

Nebojte se, že raníte city druhých,

na vašem nesouhlasu není nic špatného.
Mějte zdravý přístup ke kritice ostatních.

Uvědomte si,

že nikdo není dokonalý a není na tom nic špatného. Kritika nám

pomáhá zdokonalovat se

.
Jak si zvýšit sebevědomí – pomohou vám odborníci i bojovníci jako vy
Na boj s nízkým sebevědomím ale nemusíte být sami. Kromě podpory vaší rodiny a blízkých můžete využít rad odborníků. Máte hned několik možností.
Začít můžete četbou

odborných knih

, které vás celým

procesem přeměny sebevědomí

provedou krůček po krůčku.

Zkuste si

poslechnout rady

někoho,

kdo už ztracené sebevědomí znovu získal

. Svědectví lidí, kteří si prošli

podobnou cestou a mohou vás

motivovat a inspirovat

, najdete

v knihách i videích na internetu.

Zaručenou pomocnou ruku najdete v

osobním terapeutovi

, který vám bude naslouchat, pomůže vám

odhalit příčiny nízkého sebevědomí

a poradí, co by mohlo pomoci právě

vám.

Pokud si myslíte, že by vám pomohla

podpora lidí, kteří bojují se sebevědomím jako vy

, zapište se do

kurzů skupinové terapie

, které nabízí terapeutická centra po celé republice.
Vyzkoušejte online kurz
Zajímavou pomocí a návodem, jak porazit nízké sebevědomí může být i online kurz lektorky Janky Uríkové, který v sobě spojuje hned několik výše popsaných možností. Mgr. Janka Uríková si sama prošla změnou celého smýšlení a znovu získala své ztracené sebevědomí, když během dvou let zcela změnila svůj život a mimo jiné zhubla 60 kilogramů. Podělí se s vámi se svým svědectvím a navrhne způsob, kterým byste měli postupovat, abyste se stali sebevědomými a spokojenými. Inspirativní kurz, který obsahuje asi 30 slidů a 16 videí, můžete shlédnout v pohodlí domova a začít jím cestu své proměny.