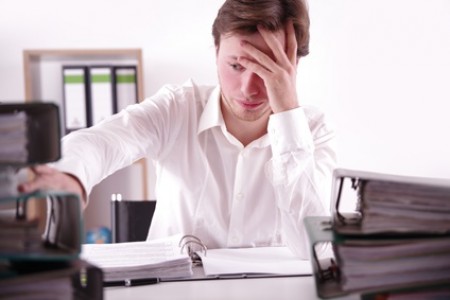 Jak se naučit říkat NE?I když se to možná nezdá, umění říkat NE je velmi důležitou vlastností. Kdo ji nemá, nechává se řídit ostatními a potlačuje svou vůli. Všichni chceme mít svůj život ve vlastních rukou, přitom odmítat a říkat NE je pro mnoho lidí velký problém. Bojí se, mají výčitky nebo se cítí trapně. Máte i vy strach říct NE? Bojíte se, že tím druhým ublížíte, zničíte vztahy s ostatními a zůstanete opuštění? Zapomeňte na strach a zjistěte, jak se naučit říkat NE tak, abyste se necítili provinile ani nepřetrhali dobré vztahy. 
Začněte si vážit sami sebe
Kolikrát jste něco "odkývali", i když všechno uvnitř vás křičelo NE? Zkuste si vzpomenout, kdy jste naposledy nedokázali říct jasné NE svému šéfovi v práci, svému známému nebo kamarádce. A to jen proto, aby se na vás nezlobili nebo se necítili ublíženě. 
Samozřejmě, dělat věci pro druhé a nemyslet jen na sebe je úžasná vlastnost. Jakmile vás ale ostatní využívají a vy nemáte čas na sebe, na své potřeby a svou práci, něco je špatně a je nejvyšší čas to změnit. Važte si také sami sebe a pokud s něčím nesouhlasíte, nezvládnete něco udělat nebo nechcete někomu vyhovět, prostě to řekněte. 
Proč je tak těžké říct NE?
Problém s tím, jak zdvořile odmítnout, souvisí hlavně se strachem a nízkým sebevědomím. Člověk se totiž bojí, že kvůli svému NE zničí dobrý vztah, urazí toho druhého a obává se také ztráty přízně ze strany odmítnutého. Často za neschopností říct NE stojí také strach, že odmítnutím někomu ublížíme. Lidé, kteří neumí říkat NE, na sebe v podstatě berou odpovědnost za spokojenost druhých. Snaží se se všemi dobře vycházet, chtějí se zavděčit a všem vyhovět. Záleží jim víc na okolí než na sobě. Nebo se také stydí, obávají se pomluv, mají strach, že si nemohou dovolit odmítnout, případně se bojí nátlaku a přesvědčování ze strany druhého. 
Kvůli všem obavám, strachu a nízkému sebevědomí tak potlačují své názory a pocity, souhlasně přikyvují, i když by nejradši odmítli. Následně se na sebe zlobí a mrzí je, že nedokázali vyjádřit svůj názor a místo souhlasu říct jasné NE. 
Naučte se, jak zdvořile odmítnout
Výsledkem neschopnosti odmítnout je jen trápení. Sice se zavděčíte svému okolí, ale nebudete žít podle sebe, svých představ a přání. Budete se přizpůsobovat tomu, co chtějí ostatní, necháte svůj život řídit někým jiným a ztratíte svou svobodnou vůli, respekt a úctu vůči sobě. 
Nechcete se nechat vláčet okolím, ale nevíte, jak se naučit říkat NE? Prvním krokem je uvědomit si, že odmítnout neznamená nic špatného. Zejména pokud souhlasíte s okolím jen proto, že se bojíte říct NE a obáváte se reakce svého okolí. Pokud něco dělat nechcete, neumíte nebo nezvládnete, svým souhlasem ubližujete jen sami sobě. Jakmile si tento fakt sami v sobě vyjasníte, přinese vám to úlevu. 
Říkat NE je potřeba
K tomu, abyste se naučili říkat NE, je důležité vnímat své pocity a také se jimi řídit. Odmítnout někomu vyhovět neznamená, že ho nemáte rádi, že pro něj nechcete nic udělat, že vás nezajímá nebo vás otravuje. Jde jen o to, že máte sebeúctu a zdravé sebevědomí. A že se nerozkrájíte pro ostatní, když zrovna potřebujete udělat hlavně něco pro sebe. 
Že je schopnost říkat NE velmi důležitá, platí jak v osobním, tak i profesním životě. V obou případech si zachovejte vlastní názor a myslete také sami na sebe. Ostatní to musí respektovat a je jedno, jestli jde o vašeho šéfa, kolegy, partnera, příbuzné či přátele. Koneckonců, mnohem radši vás uvidí spokojené než strhané při tom, když se snažíte vyjít všem vstříc a udělat pro každého první poslední. 
Jak se naučit říkat NE?
Naučit se odmítat a říkat NE se může pro mnohé zdát velmi složité. Není to ale nic, co byste nezvládli. A představa, že žijete podle svého a nenecháte se uzurpovat ostatními za to přeci stojí, nebo ne? 
Prvním krokem je uvědomit si, co vlastně chcete. Buďte k sobě upřímní a neberte ohledy jen na to, co chce vaše okolí. Zkuste si sami ve své hlavě sestavit své priority a za nimi si stát. Když něco udělat nechcete, jednoduše odmítněte. Začít můžete třeba tím, že odmítnete nabízený produkt v obchodě, který stejně nechcete, nebo letáček s reklamou, který vám někdo vnucuje na ulici. Dalším krokem bude třeba to, že bez výčitek odmítnete účast na večírku, kam se vám nechce a místo kterého jste si plánovali relaxační večer doma. Postupně se naučíte zdvořile odmítat a říkat NE na všechno, co je vám proti srsti. 
Své odmítnutí nemusíte před nikým obhajovat
Pokud chcete říct NE, udělejte to jasně a jednoznačně. Neomlouvejte se a nebojte se chovat sebejistě. Uvidíte, že okolí přijme vaše odhodlané NE s respektem. Ostatním ani nemusíte vysvětlovat, proč jste se takto rozhodli, ani svůj názor obhajovat. Ovšem pokud cítíte, že je třeba své odmítnutí vysvětlit, řekněte pravé důvody odmítnutí. Neuchylujte se ale ke lžím a trapným výmluvám. Myslete hlavně na to, že každý má právo odmítnout a nemusíte se kvůli tomu cítit provinile. 
Jakmile se naučíte, jak zdvořile odmítnout, přinese vám to značnou úlevu a svobodu. Zjistíte, že říct občas NE je zcela přirozené a v pořádku. Přestanete tak dělat věci, které dělat nechcete. Konečně budete mít ze svého jednání dobrý pocit a radost. Vaše NE bude respektováno a nenaruší dobré vztahy s okolím. Uzdravíte také své sebevědomí, budete si vážit sami sebe a budete na sebe hrdí. Nepodlehnete nátlaku a manipulaci ostatních a budete se cítit jako lidé, jejichž názor je důležitý a také respektovaný. 
Nechte si od kouče poradit, jak zdvořile odmítnout
Děláte věci pro ostatní na úkor sebe a svých potřeb? Neumíte říct NE a pak si neodmítnutí vyčítáte? Bojíte se, že vás kvůli odmítnutí nebude mít okolí rádo? Přestaňte se jen ohlížet na ostatní a myslete také na sebe. Pomoci vám s tím může osobní kouč, který vás naučí říkat NE a odmítat, aniž byste se cítili provinile nebo ohrozili své dobré vztahy s okolím. 
Nejprve s pomocí kouče odhalíte příčiny, proč je pro vás těžké říkat NE. Jakmile si důvody připustíte, uvědomíte si, co vás brzdí a odrazuje od toho, abyste jednali podle svého přesvědčení. Osobní kouč vám následně pomůže krok za krokem odstranit z vašeho života všechny tyto příčiny, které vám brání zdvořile odmítnout. Získáte tak nový úhel pohledu a zjistíte, že je v pořádku říct NE, pokud to tak cítíte. Osobní kouč vám pomůže začít vnímat svoje názory jako něco, na co máte plné právo. Odměnou vám bude zdravé sebevědomí, které je klíčem k vašemu svobodnému jednání.