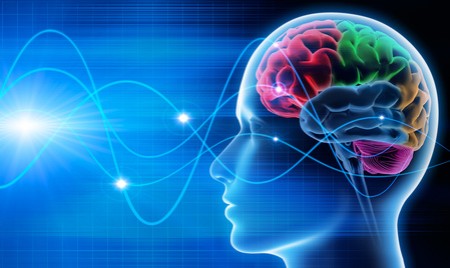 Každý den zapojujeme různé frekvence emocí podle toho, jaké emoce se rozhodneme prožívat.Hodně se dnes mluví o psychosomatice a o tom, že nemoci vznikají v hlavě. Co to vlastně znamená? Pomůže nám v pochopení kvantová fyzika a kymatika (nauka o vlnění). Vědci dnes už přišli na to, že naše myšlenky a emoce mají svoji vlastní vibraci a vytvářejí elektromagnetické pole, které může dosahovat až do vzdálenosti jednoho metru za hranici našeho těla. Je prokázáno, že kladné emoce, jako např. radost, štěstí, láska apod. vibrují na vysokých frekvencích a naopak stres, zlost, nenávist, bezmoc, vibrují na velmi nízkých vibracích.
Např. emoce štěstí vibruje na 205 Hz, emoce lásky vibruje na 150 Hz, naopak sebelítost vibruje na 3 Hz, hněv a pýcha vibruje na 0,9 Hz, strach, pocit viny vibruje dokonce jen na 0,2 Hz, což je čistá sebedestrukce!
Nikola Tesla, jeden z nejznámějších vědců všech dob, jednou řekl, že naše myšlenky dokáží být velmi silným zdrojem energie. Teď hovoříme o silných a velmi soustředěných myšlenkách s konkrétním záměrem, ne o smíšených nebo chaotických myšlenkových pochodech, týkajících se všeho, co cítíme, nebo vidíme.
Navíc, kolektivní soustředěné vědomí dokáže vytvořit velmi silné elektromagnetické pole, které má přímý vliv na naše fyzické prostředí a tedy i na naše fyzické zdraví.

Zdravý organismus vždy vibruje na vyšší frekvenci než organismus nemocný. Když člověk onemocní, část jeho těla začíná vibrovat na nižších frekvencích. Aby se tělo uzdravilo, je tedy nezbytné zvýšit vibrace nejprve nemocného místa a poté celého organismu.
Každý den zapojujeme různé energetické frekvence podle toho, jaké emoce se rozhodneme prožívat. Většinou se to děje na nevědomé úrovni. Nemusíme tyto frekvence nijak měřit, existují totiž elementární kritéria, podle nichž dokážete sami určit, jaká energie v současnosti ve vašem životě převažuje.
Kritéria pro zdraví jsou: pozitivní šťastné myšlenky, prožívání radosti, lásky, myslíte v hojnosti, jste naladěni na  úspěch apod.
Kritéria pro vznik nemoci jsou: negativní emoce jako zlost, strach, lítost, nenávist, bezmoc, stálé očekávání nezdaru, když myslíte v nedostatku, při rozhodování se řídíte strachem, vidíte na všem jen to špatné apod.
Japonský vědec Masaru Emoto zkoumal krystalickou mřížku vody a zjistil, že voda se dá ovlivňovat působením vibrací myšlenek a emocí. Bylo zjištěno, že voda má paměť a zůstávají v ní stopy toho, čím byla ovlivněná. Vodu může ovlivňovat i hudba. Na tomto principu funguje také homeopatie. Můžeme vodu ovlivňovat buď kladným, nebo záporným způsobem.
Každý ví, že lidské tělo se skládá z vibrujících částic. Fyzické tělo, které na nás působí pevným a odolným dojmem, je ve skutečnosti energie vibrující s určitou frekvencí. To můžeme vidět prostřednictvím supervýkonných elektronových mikroskopů.
Co to pro nás lidi znamená? Je to pro člověka zásadní. Naše tělo je složeno více než 70% z vody. To znamená, že pomocí našich vyjadřovaných a prožívaných emocí a myšlenek, ovlivňujeme svoji "osobní vodu" v těle. Co to znamená v praxi?
Vše začíná u vzniku myšlenky. Podle toho, jak myslíme, tak také mluvíme a podle toho se také chováme. Naše tělo jen reaguje bezprostředně na to, jak a čím ho rozvibrujeme. Naše pocity a emoce jsou jako zrcadla. Vše, co děláme a jak smýšlíme, se odráží na prostředí, ve kterém žijeme. Jako následek dlouho opakovaného špatného myšlení a chování pak vzniká nemoc, co by signál, který nás má upozornit, že někde v něčem děláme chybu a tím si ubližujeme. Mnohdy to děláme nevědomě, protože tyto fakta neznáme. Ve školách nás to neučili, naši rodiče to také neznali. Bohužel máme velmi často naučené z dětství špatné vzorce myšlení i chování, které nás vedou k malé sebedůvěře, depresím, nebo sebedestrukci.
Co teď s tím? Jak se přeladit na vyšší vibrační vlny?
Je to jednodušší, než si mnozí myslí. Můžeme začít teď hned a dosáhnout velmi rychlého zlepšení. Jak? Nejjednodušší cestou ke zvýšení vibrací jsou pozitivní myšlenky. Myšlenky obecně prakticky úplně formují nejenom události našeho života, ale také náš celkový stav - fyzický i duchovní. Jste-li naladěni pozitivně a pozitivně myslíte, frekvence vašich vibrací vzrůstá. Stejně působí i vhodně zvolené city. Zvýšit vibrační frekvenci můžeme také meditacemi, cvičením jógy, tai-chi , nebo pomocí kvantové terapie, kterou nabízí naše Studio Naturopatie apod. Kladný efekt se šíří úměrně vašim vibracím.

Vibrace lidských myšlenek, citů, nálad a činů se odrážejí jak v kvalitě života konkrétního člověka, tak i na všem, co ho obklopuje. Podle zákonů fyziky – to, jak vysoko vibrujete, to na základě rezonance přitahujete.
Jste spokojeni se svou realitou? Jestli tomu tak není, můžete to změnit. Staňte se svými pozorovateli a sledujte, jak jste naučeni myslet a jednat. Vše směrujte k pozitivitě a radosti. Vyhledávejte každou příležitost ke smíchu! Smích má velmi vysoké vibrační hodnoty, a to i když se smějeme sami sobě.
Učte se milovat sami sebe takoví, jací jste. Hodně se smějte, choďte do přírody, věnujte se něčemu, co vám přináší radost, nedržte v sobě nenávist, ale učte se odpouštět sobě i druhým.
Nevíte si s tím sami rady? Děje se vám v životě něco, co nechcete a deptá vás to? Nevíte odkud začít? Točíte se pořád v bludném kruhu a stále se vám v životě opakují stejné situace? Nebo jste už ve fázi, kdy vám fyzické tělo signalizuje chybu - v podobě nějaké nemoci?
Pak jsme pro vás tím nejlepším řešením.
Pavla Novotná - Studio NaturopatiePomůžeme vám vypořádat se s vašimi strachy a obavami, naučíme vás zvládat stres, dáme vám konkrétní návody, jak pracovat se svým mozkem. Poradíme vám, jak detoxikovat či odkyselit organismus a správně se stravovat. Doporučíme konkrétní kroky a postupy k nápravě. Pomůžeme vám najít cestu k sebepoznání a pochopení.
Navštivte Studio Naturopatie Ostrava. Věnujeme se přírodní detoxikaci těla, psychosomatice, psychologii, kvantové terapii, navyšování osobních vibrací. Vše je naprosto bezbolestné v příjemném prostředí. Je nutná telefonická objednávka.