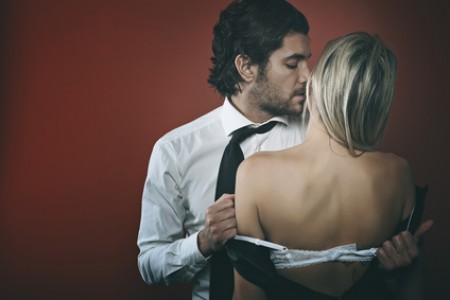 Incest znamená sexuální aktivity mezi blízko příbuznými osobami.Pouta mezi rodinnými příslušníky bývají zpravidla velmi silná a pevná. Rodinné vztahy jsou plné silných citů a vzájemné blízkosti. Tyto kontakty by však neměly překročit určité hranice. Pokud se tak stane a láska mezi rodinnými příslušníky se přesune do sexuální roviny, je na světě incest. Záležitost, která může mít fatální vliv na další život nejen zúčastněných, ale i celé rodiny. Následky incestu totiž nejsou zanedbatelné.
Co se považuje za incest a co ne?
Označení incest pochází z latinského slova "incestus", což v překladu znamená hříšný nebo nečistý. Jedná se o pojmenování sexuální aktivity mezi blízkými příbuznými, tedy mezi rodiči, dětmi, prarodiči a sourozenci. Pohlavní styk mezi příslušníky z širšího rodinného kruhu, například mezi bratrancem a sestřenicí či mezi ještě vzdálenějšími osobami, se z právnického hlediska za incest nepovažuje.
Přestože v přírodě se s incestem setkáváme poměrně často a u mnoha živočišných druhů, v lidských kulturách je zpravidla považován za tabu, v mnohých státech je dokonce zakázán a označován za zločin. Společnost v dnešní době incestní chování odsuzuje a přijde jí nechutné.
Okolnosti incestu z pohledu psychologie
Problematika incestu je velmi komplikovaná. V některých kulturách a dobách bylo například něco, co my dnes považujeme za incest, zcela běžné. Sigmund Freud dokonce tvrdí, že sklon k incestu je zakódován v každém člověku.
Řada jiných psychologů a sociologů má však opačné teorie, a sice že člověk cítí přímo sexuální averzi k těm, se kterými vyrůstal od malička a jejichž dětství byl svědkem. Podle těchto teorií tedy i lidé, kteří nejsou nijak krevně spojeni, nicméně od narození žijí spolu, k sobě nepocítí sexuální přitažlivost. Tuto domněnku utvrzuje také fakt, že ani pedofilové zpravidla nepraktikují sexuální aktivitu na vlastních dětech. Z toho tedy vyplývá, že budeme-li tento předpoklad považovat za platný, není incestní chování normální a vybočuje z přirozeného fungování lidské sexuality.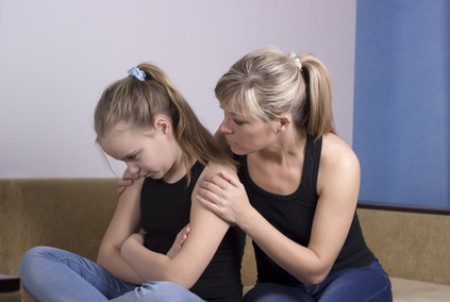 Případný incest může přinášet značné psychické problémy nejen přímým účastníkům, ale také celým jejich rodinám.
I když ale pomineme nějaká pravidla a zvyky, incest není tolerován také z toho důvodu, že má zpravidla za následek psychické bloky zúčastněných či všelijaké problémy daných milenců a celých jejich rodin. Ne všichni rodinní příslušníci totiž s takovýmto vztahem musí být ztotožněni a souhlasit s ním.
Následky incestu v oblasti zdraví
Incest neboli pohlavní styk s osobou blízce krevně spřízněnou nemá vliv pouze na psychiku a vývoj jedince, ale i na zdraví případného potomka. Pokud by se totiž stalo, že by z takového styku vzešlo dítě, je vysoká pravděpodobnost, že se narodí s nějakou zdravotní, genetickou či vývojovou vadou. I když tedy pomineme morální a psychologickou stránku věci, incest není rozhodně žádoucí ani z hlediska čistě medicínského.
Následky incestu z právního hlediska
V českém trestním zákoníku se o trestném činu hovoří v případě soulože mezi příbuznými v přímém pokolení, tedy mezi rodiči a dětmi či prarodiči a vnuky, nebo mezi sourozenci, a to jak vlastními, tak i nevlastními. Jedná se o trestný čin, za který hrozí odnětí svobody až na tři roky. Pohlavní styk s bratrancem popřípadě strýcem již za trestný čin považován není, nicméně neblahý vliv na psychiku zúčastněných či na rodinné vztahy mít může.
Problém nastává v případě soulože mezi nevlastním otcem a nevlastní dcerou. Takovýto sexuální akt není považovaný z hlediska práva za přečin, jelikož se nejedná o osoby krevně spřízněné a tím pádem není zvýšené riziko zdravotních následků potomstva. To však neznamená, že nepřináší problémy.
Když je incest nedobrovolný
Méně závažný a smutný případ sexuálního styku v rámci rodiny nastává v situacích, kdy oba jeho účastnící jsou s tímto vztahem spokojeni. K takovým případům často dochází například tehdy, když dá otec k adopci po narození svoji dceru a po letech se s ní sejde. Existuje mezi nimi silná genetická přitažlivost, kterou tito lidé mnohdy vnímají jako lásku a přitažlivost sexuální. Incest ale dobrovolný v mnoha případech není.
Nejhorší varianta nastává tehdy, pokud jedna strana účastnící se incestu je k tomuto chování nucena a nečiní tak dobrovolně. Takové situace se stávají bohužel poměrně často. O mnohých případech zneužívání dětí vlastními rodiči se můžeme doslechnout i z médií, řada z nich však zůstává neodhalena a neřešena. Odborníci tvrdí, že až deset procent populace má zkušenosti se sexuálním vztahem mezi blízkými příbuznými. Jen zlomek z nich však vyplyne na povrch.
Tyto případy jsou vůbec nejhorší, jelikož pro nedobrovolného účastníka znamená incest často psychické trauma na celý život. Pokud například je dcera sexuálně obtěžována svým otcem (ať už vlastním či nevlastním), může to její sexualitu poznamenat natolik, že už se nikdy nebude moci při sexuálním aktu uvolnit a prožívat ho s radostí. A co hůř, může to mít dokonce i následky v oblasti citové. Děti zneužívané svými rodiči mají také často problémy s důvěrou a oddaností v budoucích vztazích a do žádných se ani nechtějí pouštět. A takové psychické bloky člověku ovlivní skutečně celý život. Oběti za následky sexuálního aktu s rodinným příslušníkem uvádějí deprese, úzkosti, noční můry či somatické problémy.