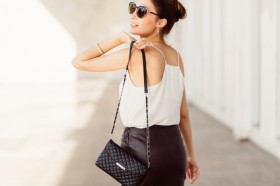 MYSL a MÓDA - vztah na celý životMůžete se opřít o svou mysl a svůj styl v každé situaci? Jsou jistými oporami každého vašeho dne, ať kde jste a děláte cokoliv? Nebo se nemůžete vždy spolehnout, že zaručeně hrají ve váš prospěch? Přijďte se naučit, jak to změnit!
Mysl i móda vás podpoří, i pokud jste hodně vytížené nebo máte skromný rozpočet! 
 
Přinášíme vám:
jak využít své já a módu ve svůj prospěch
jak být krásná a nebýt povrchní
odhalíte, zda je dobré být originální
naučíte se, jak stihnout zázrak za 15 minut
osvojíte si, jak to udělat být "IN" a spokojená už teď - v každém věku a se všemi kily. I když plánujete zhubnout, naučíme vás užívat si i dobu, která tomu předchází!​
Workshop je určen pro vás, pokud:
se necítíte dobře samy se sebou, nebo máte problém s tím, jak vypadáte
máte pocit, že být "IN" je drahé a časově náročné
máte občas špatnou náladu a pak je lepší, když vás není moc vidět
v ranním shonu nemáte čas dlouze přemýšlet, co na sebe
nejste si zcela jisté, co vám sluší
máte pocit, že vaše postava není zrovna ideální
oblékáte se a upravujete kvůli druhým a ne kvůli sobě
myslíte si, že na vás tolik nezáleží
podléháte hlavně módním trendům
Mysl a móda se stanou přirozenými oporami každé vaší chvíle i všech situací, ve kterých se ocitáte!
Workshopem vás provedou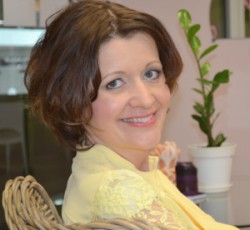 Marta Němečková
Marta Němečková, hlavní koučka a mentorka Koučinku Brno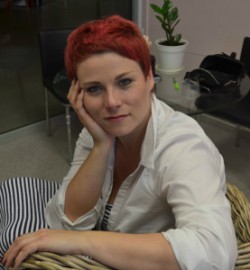 Eva Vlachová
Eva Vlachová, stylistka a vizážistka, studio Ewelyn. Hlavní partner Dívky ČR
Účastníci minulých workshopů napsali:
S odstupem měsíce vidím, jak o moc lépe mi je díky i jen několika změnám v oblékání. Na začátku ale byl impuls, jak se začít na sebe dívat jinak. Novýma očima. Nebylo to o velkých nákupech, ale právě o tom pohledu.  Díky za něj! Stáňa
Přemýšlím nad sebou s větší láskou. Učím se mít se ráda a to jednoduchou technikou. Pokaždé, když mě napadne něco zlého, už vím jak to v hlavě obrátit a vidět se taková, jaká jsem teď a mít se ráda taková jaká jsem teď a tady. Eva
Oblékání se stává mojí radostí i přesto, že bych před tím nevěřila, že je to možné. Potřebovala bych shodit víc než 15 kg. Pochopila jsem, že kila mi nemusí být překážkou k tomu být hezká. A také že co chci, to dokážu. Protože hubnutí bude chvíli trvat a já se nechci celou dobu ještě nemít ráda a stydět se za svůj zadek, jsem moc ráda, že jsem přišla. Anka
Dnešek mě úplně dostal. Jsi Marti úžasná žena, díky Tobě jsem se posunula.. .Sama bych to nezvládla, ale Tvoje profesionalita a pro mě i přátelství mě obohatilo a moc mi pomohlo. Draha
Kdy, kde a za kolik?
Místo konání: Brno a Jihlava 
Brno: Koučink Brno, Borůvková 20, Brno - Medlánky
          17. září nebo 14. října 2015

Jihlava: Studio Helena, Čajkovského 33, Jihlava
              24. září nebo 21. října 2015
Čas: 16:30 - 20:00 hod
Cena: 890 Kč zahrnuje všechny materiály a občerstvení
​Maximální počet účastníků je 15, hlaste se proto co nejdříve na:
http://brnokoucink.cz/akce-workshopy/
nebo na: marta@brnokoucink.cz, tel: 724 744 200
Buďte spokojené a šťastné uvnitř i z venku. Už teď! 
Těšíme se na společné setkání!
Vaše Marta Němečková a Eva Vlachová