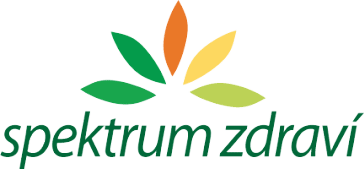 Mrkvová krémová polévka 100g LeGracie
Bezlepková směs na polévku, vhodná pro děti od 1 roku
Miska sladkého mrkvového krému je dobrota, která zahřeje každého malého jedlíka u srdíčka. Lahodné a husté a přitom jemné a lehce stavitelné a navíc bez lepku.
Polévka se vaří, maso na talíři, v hrnci mrkev, rýže, pohanka a výsledkem je skvělá mrkvová krémovka.
Doba varu: 20 minut
4 porce
Bez lepku, z pečlivě vybraných surovin
Bez palmového tuku
Vhodné pro děti
Italové často říkají, že prosté (jednoduché) pokrmy, které souznějí s přírodou, jsou ty nejlepší, protože je už není potřeba nijak dochucovat. Tuto myšlenku jsme se snažili přenést i do našich polévek. Prostota a čistost použitých surovin zaručuje dokonalou chuť, protože síla je v jednoduchosti. Pro jejich vaření vám tedy stačí jen olivový olej, voda a sůl. Italové jsou na svou domácí kuchyni právem hrdí a často o ní říkají: "Tak jsme to vařili vždycky a koneckonců je to tak dobré, takže proč to měnit?" Polévky LeGracie – to je inspirace z Itálie.
Tip:
Dětem od 3 let můžete do polévky nastrouhat velmi malé množství čerstvého zázvoru, který chuť mrkve zvýrazní …
Komu bude chutnat:
Všem malým objevitelům nových chutí od 1 roku, ale i všem velkým milovníkům lahodných krémových polévek. Ňamka pro všechny, kteří vaří a žijí bez lepku.
Hmotnost: 100g
Složení:
Mrkev 40%, rýže kulatozrnná, pohanka, směs sušené zeleniny, (celer, mrkev, pastiňák, petržel, kapusta), sušené brambory.
Výživové hodnoty:
Energie: 1454kJ/347kcal
Tuky: 1,4g
z toho nas. mastné kyseliny: 0,2g
Sacharidy: 74g
z toho cukry: 20g
Bílkoviny: 9,2g
Sůl: 0,3g
Návod k přípravě:
Obsah sáčku vsypte do hrnce a krátce orestujte na mírném ohni za stálého míchání na olivovém oleji extra virgin nebo másle. Po 2 minutách, když se mix rozvoní, zalijte 1 l studené vody a přiveďte k varu. Na mírném ohni vařte dle údaje na obalu, občas promíchejte. Odstavte z varu, rozmixujte do jemného krému, osolte a přidejte ½ polévkové lžíce olivového oleje extra virgin.
Dodavatel/Výrobce: LeGracie

---
Kategorie: Slané pochoutky, polévky, Bezlepkové potraviny, Potraviny, čaje
---
Stáhnout v PDF