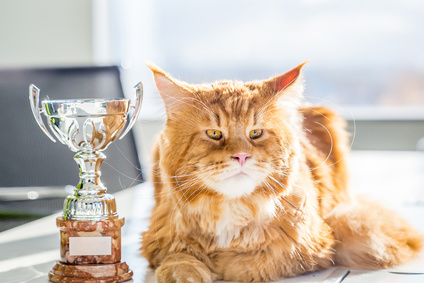 Výstava koček vyžaduje důkladnou přípravu aneb Jak správně připravit kočku na výstavu
Chystáte svou kočku na první výstavu a nevíte, co přesně je potřeba s sebou a jak se řádně připravit? Musíte navštívit veterináře a vzít si s sebou očkovací průkaz? Přinášíme několik cenných rad a tipů, jak správně kočku připravit, abyste se mohli se svou kočkou den plný soutěžení užít a načerpat zdravého sportovního ducha.
Výstavy koček: přihlaste se včas
Na výstavu koček je potřeba se především včas přihlásit. Proč? Kapacita je často velmi omezená a pokud nebudete včas reagovat, nemusí již být pro vás a vaši kočku místo. Je nutné pečlivě vyplnit přihlašovací formulář a zaslat jej na adresu pořadatele. Dnes se děje vše spíše elektronicky, ale raději si s sebou vezměte i vyplněnou originální přihlášku.
Kromě řádně vyplněné přihlášky je nutné zaplatit i poplatek za klec, tzv. klecné. K vyplněné přihlášce poté přiložíte doklad o zaplacení poplatku, zašlete pořadateli výstavy koček a čekáte na potvrzení o přijetí.
Výstavy koček: co vše musím mít s sebou
Než se pustíte do přípravy na soutěž, je nutné se o ní dozvědět co nejvíce informací, a to alespoň měsíc dopředu. Existují výstavy koček, které jsou určeny jenom pro členy pořádajícího klubu, do kterého třeba nepatříte. Musíte také vědět jaké jsou na výstavě koček podmínky soutěže a třídy, do kterých budete vašeho kočičího krasavce přihlašovat. A co vše byste měli mít s sebou kromě samotné kočky?
Očkovací průkaz - kočka musí být alespoň rok před výstavou řádně očkovaná proti vzteklině, kočičí rýmě nebo také proti kočičímu moru
Průkaz původu kočky
Potvrzení o přijetí na výstavu
Potvrzení o zaplacení poplatku na výstavu koček
Dále je potřeba myslet při na pohodlí a krásu vaší kočky. Potřebovat budete tedy také:
Přepravku pro kočku - řádně ji omyjeme a vysteleme příjemnou dekou nebo polštářkem, aby měla kočka pohodlí a nebyla zbytečně ve stresu
Cestovní tašku - do ní dáme vše nutné pro výstavu kočky, a to kartáč, hřeben, pudr na srst, přípravky na čištění uší, misku na vodu, hadřík na vytření klece, dezinfekce na klec
Krmení pro kočku - konzervu nebo i suché krmení
Igelitové sáčky a vlhčené ubrousky na exkrementy
Fotoaparát - abyste si mohli zachytit okamžik výhry
Některé výstavy koček vyžadují veterinární prohlídku
Ještě před začátkem výstavy si musíte zjistit, zda mezi jejími podmínkami je i veterinární prohlídka. Některé organizace je mohou vyžadovat a pokud se řádně neinformujete, nemůžete se poté zúčastnit. A kdy na prohlídku jít? V propozicích se vždy dočtete veškeré potřebné veterinární náležitosti.
Většinou by měla být kočka očkovaná měsíc před konáním výstavy a na veterinární prohlídku chodí kočky většinou tři dny před ní. Když tedy výstava padne na den 10.12., prohlídka musí být provedena v rozmezí 1. až 9. téhož měsíce. Je totiž potřeba, aby byla kočka zcela zdravá a neměla žádné problémy, kterými by mohla ostatní soutěžící ohrozit.
Výstava koček: nepodceňujte přípravu doma
Pokud chcete útočit na vítězné pozice, je nutné, abyste si doma kočku pěkně připravili. Zevnějšek kočky totiž hraje na výstavě koček důležitou roli. Kočku můžete:
Pečlivě vykoupat a usušit
Učesat srst
Napudrovat srst
Vyčistit kočičí uši
Vyčistit také oči i nos
Ostříhat špičky drápků
Co vás čeká na každé výstavě koček?
A na co máte na akci připravit? Nejprve kočku čeká prohlídka od veterinářů, kteří si každou kočku řádně prohlédnou. Veterináři se zaměřují hlavně na srst kočky, dívají se na čistotu uší, očí, nosu i kolem konečníku.
Poté dostanete výstavní katalog i obálku se všemi potřebnými náležitostmi. V katalogu si zkontrolujte pravost informací o vaší kočce a pokud bude něco v nepořádku, nebojte se ozvat výstavnímu výboru. V obálce naleznete například samolepky pro vystavitele i číslo, pod nímž bude kočka prezentována.
Následuje posouzení vaší kočky. Kočku vyjměte z klece, a ještě před tím, než k vám přistoupí posuzovatelé, upravte ji srst a zkontrolujte, zda je perfektně čistá. Kočku uklidňujte a poslouchejte co vše vám posuzovatel říká. Následujte jeho pokynů a pokud bude vaše kočka perfektně připravena, poslušná a budete mít i trochu toho štěstí, určitě můžete očekávat dobré výsledky. 
Rozbalit všechny příspěvky
Video týdne
Taky se občas po práci cítíte tak, že si říkáte: ať mi všichni třeba vlezou na záda!? Dnes už prostě nic dělat nebudu...
Příběh zvířátka
Říkají mi Rago, Ragoušku, Ragajdo, Rufajdo, nebo když si vypůjčím třeba botu, tak křičí Ragíííno! (to je povel k držení v zubech, to já už poznám)...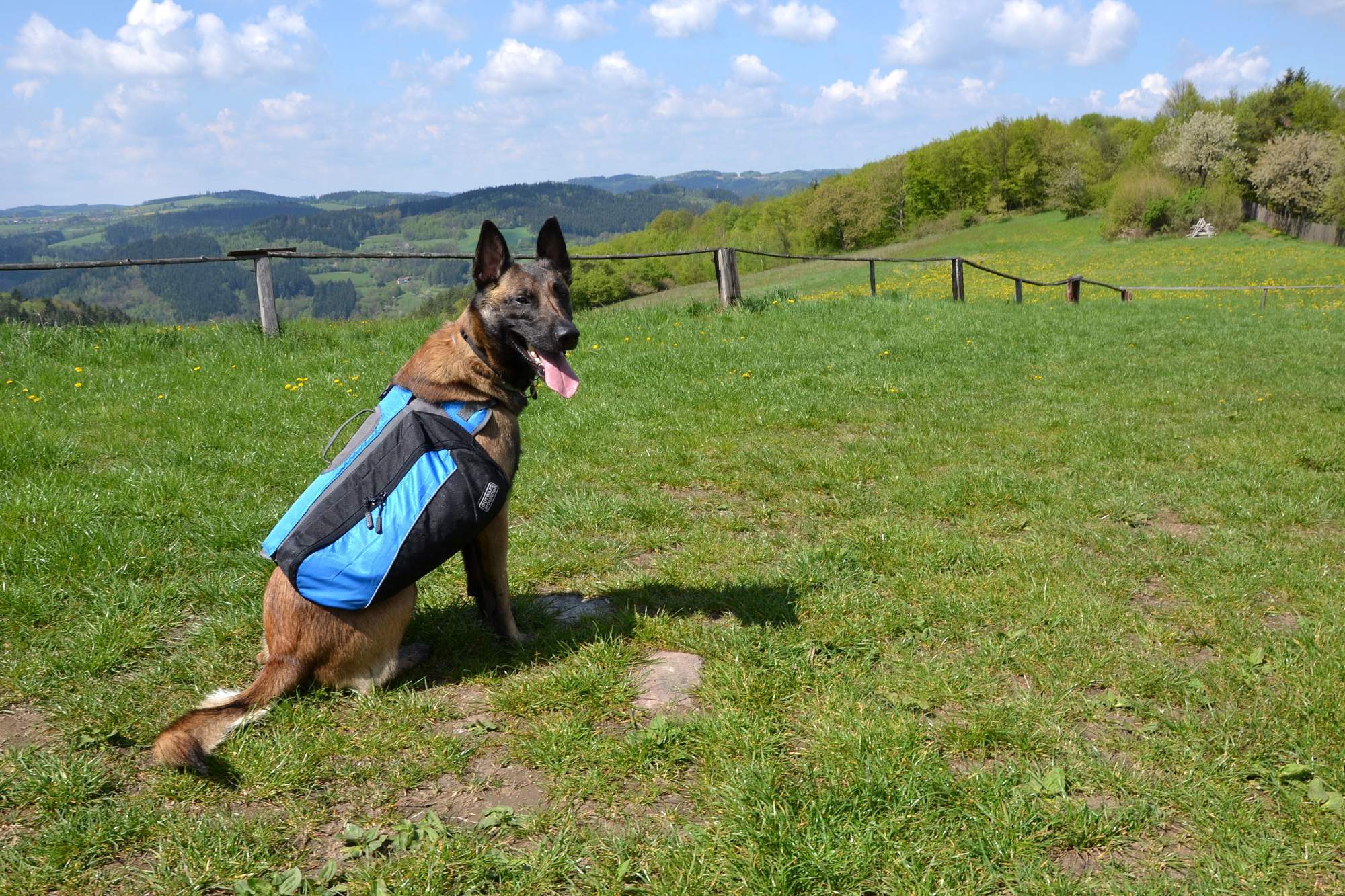 Chov andulek vám do domácnosti…

Dobrý den, Jarmilo. Nemělo by se stát, že mládě bude mít při překrmení vážné následky. Podle názorů chovatelů andulky nejí, pokud…

Stříhání srsti a drápků u…

Dobrý den, paní Bričová, pravděpodobně myslíte paspárek, ten pejsci někdy mívají právě na zadních končetinách. Někteří…

Jak chovat křečka, aby byl…

Doma chováme kdejakou havěť :D máme doma mimo jiné i zakrslého králíčka. Na jaře začal nějak strádat a dcerka to dost těžce nesla a tak…