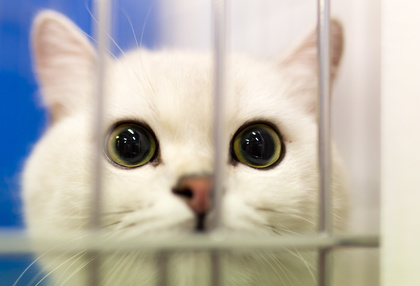 Výhody a nevýhody koček z útulku
Vzít si kočku nebo kotě z útulku je skvělý počin, díky kterému mohou opuštěná a nechtěná zvířata nalézt vytoužený domov a pocit bezpečí. Je ale potřeba pořádně promyslet výhody a nevýhody koček z útulku. Je totiž dost možné, že mohou nastat větší starosti a budete potřebovat i více trpělivosti. Nikdy totiž nevíte, jak se kočka do útulku dostala a jak se k ní předchozí majitelé chovali.
Útulek pro kočky: jak se správně rozhodnout
Abyste si byli jistí, že útulek pro kočky je skutečné záchranné centrum, a ne pouze honba za penězi, je nutné si útulek řádně proklepnout.
Slušný a poctivý útulek pro kočky:
si vede evidenci zvířat a je ochotný se o ni s vámi podělit
je transparentní – zveřejňuje faktury za jídlo, veterináře, stelivo apod.
má zajištěnou péči o kočky u veterináře
se s vámi podělí o zdravotní stav kočky
vám při adopci kočky poskytne výpis z karty zdravotního stavu kočky
Určitě i ve vašem okolí je několik útulků pro kočky, kam se můžete zajet podívat a vytvořit si na útulek svůj vlastní názor. Až poté, co se rozhodnete pro útulek, byste si měli začít vybírat kočku.
Je kočka z útulku správné rozhodnutí?
Položte si několik zásadních otázek:
1. Chcete kotě nebo dospělou kočku z útulku?
O malá koťátka je v útulku přirozeně větší zájem. Ne pro každého je ale právě kotě ideální volbou. Musíte počítat také s tím, že náklady na kotě budou v prvních měsících jeho života vyšší (očkování, odčervení atd.).
2. Máte zkušenosti s chovem kočky?
Péče o kočky sice není nijak náročná, ale i tak vyžaduje určité zkušenosti. Kočka z útulku bude potřebovat vaši péči a lásku, a to hlavně v případě, vyskytnou-li se zdravotní či psychické problémy, které si může nést z minulosti.
3. V jakém zdravotním stavu by kočka měla být?
Ideální samozřejmě je, když je kočka z útulku v perfektním stavu. Ne vždy tomu ale tak je, a i při nadstandardní péči útulku může mít kočka např. vrozenou vadu, problémy vyžadující delší léčbu apod. Je na vás, zda chcete těmto zvířátkům věnovat péči, jakou potřebují.
4. Měla by být kočka aktivní nebo naopak klidná?
Bydlíte-li v malém bytě, aktivní kočka s potřebou lovit a objevovat pro vás není nejlepší volbou.
5. Máte dost financí pro kvalitní péči se o kočku?
Kvalitní krmivo, pravidelná očkování, odčervení a další zdravotní péče nejsou levnou záležitosti. Počítáte s nemalými výdaji navíc?
6. Není někdo z rodiny alergický na kočky?
Alergie na kočky není neobvyklá. Nejste-li si jistí, nechte nejprve členy rodiny otestovat, zda se u někoho nevyskytuje.
7. Budete mít na kočku dost času?
Kočka si sice většinu času vystačí sama, ale i přesto je potřeba se jí věnovat - hrát si, hladit, vychovávat, pečovat o drápky a srst,... Jste na to připravení?
Vzít si kočku z útulku je poměrně závažné rozhodnutí, navštivte proto útulek několikrát a pozorujte, jak se kočky chovají a která by vám nejvíce vyhovovala.
Kotě z útulku s sebou přináší výhody i nevýhody
Pokud se rozhodnete adoptovat z útulku kotě, zachraňujete ho před smutným a osamoceným životem, které by v něm prožilo. Poskytnete mu láskyplný domov a péči, kterou v útulku z nedostatku času pečovatelů nedostane.
Výhody:
Můžete vybírat z několika desítek koček a koťat
Pomůžete najít kotěti láskyplný domov
U kotěte se nepředpokládá, že zažilo týrání ze strany člověka a je traumatizované
Kotě bude zdravé, odčervené i očkované
V útulku poradí, jaká kočka vám podle požadavků vyhovuje
Můžete do útulku zajít několikrát a v klidu vybírat
Nový mazlíček z útulku s sebou však přináší i řadu nevýhod, které by vám mohly vadit a zbytečně tak znepříjemnit společné soužití. Měli byste se připravit na to, že bude potřeba možná více péče a trpělivosti - nikdy nevíte, co všechno zlého už kočku potkalo. Kotě se může bát mnoha věcí a situací, je proto nutné se obrnit trpělivostí. Také byste si měli uvědomit, že s  kotětem bude více práce – např. učení základním hygienickým návykům.
Nezapomeňte na správnou výživu kočky z útulku
Jakmile se rozhodnete a pořídíte si kočku nebo kotě z útulku, předem se informujte, zda nemá nějaké potravinové omezení a na jakou stravu je zvíře zvyklé - zda preferuje granule nebo konzervy apod. Časem vám kočka dá sama najevo, jaká forma krmiva jí vyhovuje a můžete tomu přizpůsobit její jídelníček. Vždy ale dbejte na kvalitní a vyváženou výživu, díky které bude kočka spokojená a šťastná za nalezení nového domova.
Rozbalit všechny příspěvky
Video týdne
Taky se občas po práci cítíte tak, že si říkáte: ať mi všichni třeba vlezou na záda!? Dnes už prostě nic dělat nebudu...
Doporučujeme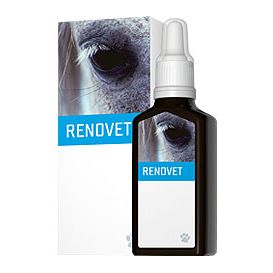 Renovet 30ml EnergyVet
Veterinární produkt pro zvířata Játra, žlučník, pohlavní orgány, močové a pohlavní cesty, otoky,...
Příběh zvířátka
Říkají mi Rago, Ragoušku, Ragajdo, Rufajdo, nebo když si vypůjčím třeba botu, tak křičí Ragíííno! (to je povel k držení v zubech, to já už poznám)...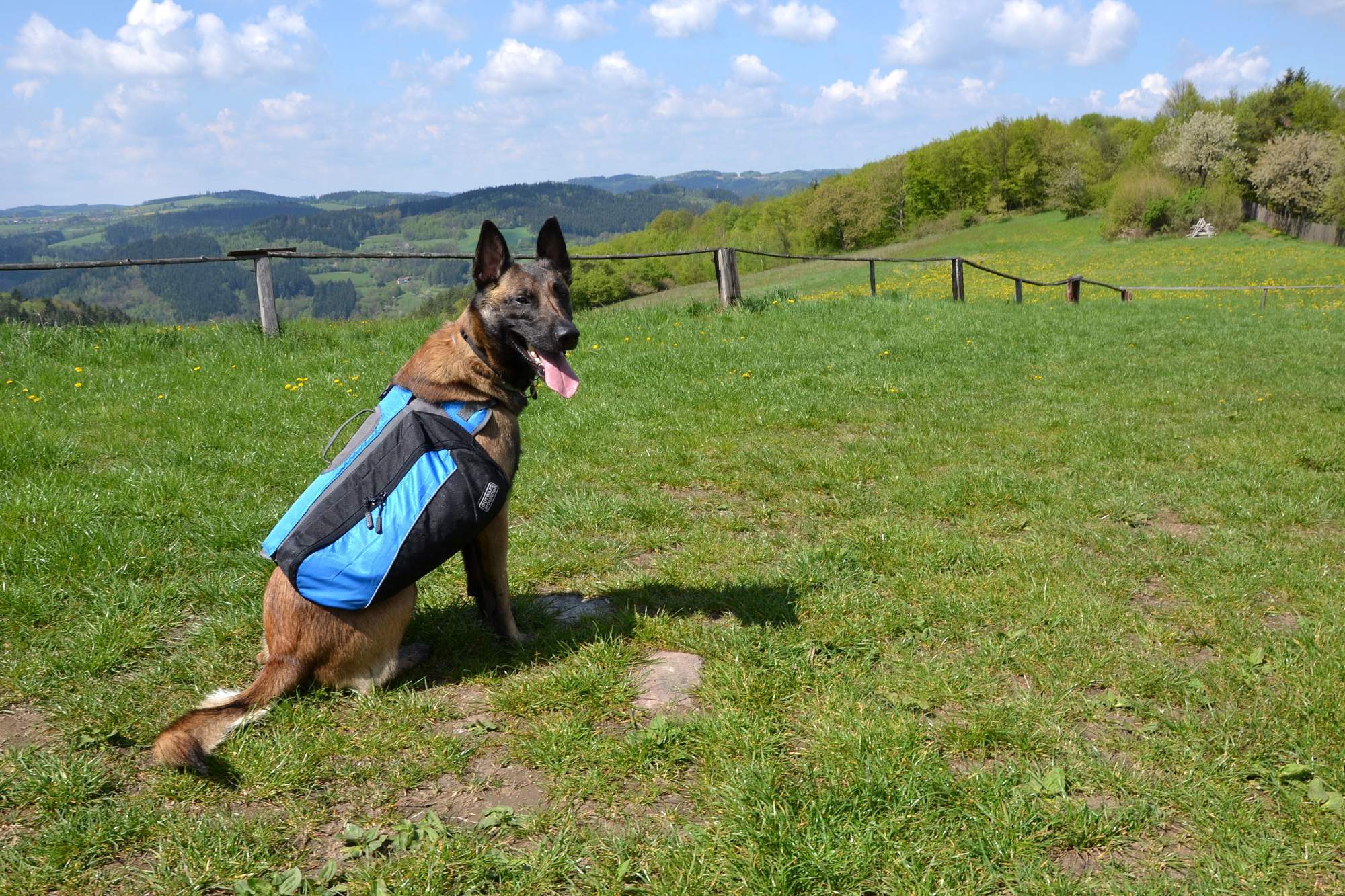 Mezi nemoci starších psů…

Dobrý den Jitko, ortopedické pelíšky jistě mají svůj význam. Většinou je tvoří paměťová pěna, která klade odpor a přizpůsobí se…

Jak vybrat správný pelíšek pro…

Společné spaní se psem je fajn :D , ale problém je, když má pes zdravotní komplikace. Třeba pro psy s nemocnými klouby je ten ortopdedický…

Beta bojovnice je agresivní rybka…

Milá redakce,děkuji za odpověď.Podrobně jsem betu prohlédla.Nikde žádné tečky ani povlak.Jediné,co se mi nelíbí, je změna ploutví.Jsou…