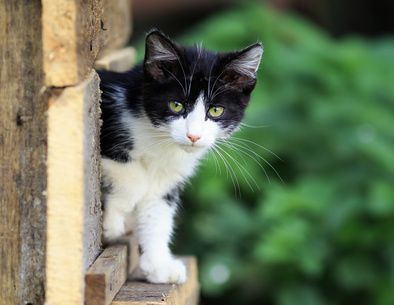 Venkovní bouda pro kočku krok za krokem: dopřejte kočce teplý pelíšek i v zimě
Kočky, které chováme nikoliv doma, ale převážně venku, by měly mít k dispozici bezpečné a teplé bydlení, které je ochrání. Především v zimě je potřeba zamyslet se nad tím, zda zateplená bouda pro kočky nebude skvělým předvánočním dárečkem pro vašeho chlupatého miláčka. Kočka má sice krásně chundelatý kožíšek, který jí chrání, rozhodně ale není přizpůsoben tuhým mrazům. Poradíme vám, jak vyrobit boudu pro kočku krok za krokem snadno a rychle, aby si kočka mohla i venku užívat trochu toho pohodlí.
Venkovní bouda pro kočku zajistí pohodlné bydlení
I přes to, že kočka s námi nebydlí doma, může si užívat pohodlný kočičí život i venku na vesnici. Bouda kočku ochrání před deštěm, větrem, ale i mrazem nebo před nechtěnou pozorností ze strany nás majitelů. I kočka potřebuje čas od času svůj vlastní klid a odpočinek po večerních toulkách nebo akčně stráveném dni. Venkovní bouda pro kočku tak dokáže zajistit příjemné a pohodlné obydlí, které může závidět i kdejaký pejsek.
Jak vyrobit boudu pro kočku?
Nyní vám rádi poradíme, jak jednoduše můžete kočce venkovní boudu sami sestavit. Co všechno budete potřebovat?
dřevěná prkna (dub, buk, smrk, borovice, dřevotříska)
šroubovák
vrtačka
pilka
metr
glazura
dřevěné hranoly
kovové úhelníky
Co se týká dřeva, je jen na vás, jaké pro kočku vyberete. Když však použijete dřevotřísku, nezapomeňte ji ošetřit proti vlhkosti, aby se bouda pro kočku v zimě nerozpadla. Kvalitnější dřevo je však vždy lepší volbou.
Venkovní bouda pro kočku krok za krokem
A nyní můžeme jít na věc:
1. Dřevo si nařežeme na potřebné rozměry. Průměrně velká kočka má v kohoutku zhruba 25 cm. V tom případě by rozměr boudy měl být 50 x 80 x 60 cm (hloubka – šířka - výška).
2. Dřevěné latě potřete z vnější strany glazurou, vnitřek boudy ale spíš nelakujte.
3. Jako první postavte zvýšenou základnu z dřevěných hranolů kvůli izolaci, poté na ni pokládejte podlahu kočičí boudy.
4. Pak můžete začít stavět stěny boudy, které jste si před tím změřili a nařezali. Pro spojení je vhodné použít kovové úhelníky, které boudu zpevní.
5. Důležitý je vstupní otvor, který musí být vždy o trochu větší, než je velikost kočky, aby se mohla elegantně dostat dovnitř a aby se kočka neporanila.
6. Dávejte si pozor na to, aby nezůstal trčet žádný hřebík, který by kočce mohl ublížit.
7. Střecha může být rovná nebo sedlová, záleží jen na vás. Hlavně ji nedělejte z plechu. V letních měsících se oplechovaná střecha rozžhaví a pokud si na ní bude chtít kočka odpočinou, mohla by se spálit.
Kočka v zimě: zateplená bouda pro kočky je ideálním řešením
Kočka v zimě sice díky teplému kožíšku jen tak neumrzne, ale pokud přijdou velké mrazy, bude se chtít někam schovat. Zateplená bouda pro kočku je skvělé řešení pro všechny venkovní kočky, které se nemohou s vámi tulit v posteli.
Pro zateplenou kočičí boudu budete potřebovat polystyren. Stačit vám bude polystyren s tloušťkou 5 cm. Polystyren je skvělý v tom, že perfektně izoluje a nenasakuje vodu. Bouda tak bude výtečně zajištěna proti velkému chladu i vlhkosti. Až budete řezat dřevo na boudu, pak nezapomeňte kvůli polystyrenu vždy přičíst ještě 5 cm.
Kromě bezpečné a útulné zateplené boudy si kočka v zimě zaslouží i dostatek kvalitního krmiva, které jí dodají potřebnou energii. Jen značkové a prvotřídní značky mohou kočce dopřát chutné a vysoce stravitelné krmivo, které obsahuje dostatek vitamínů, minerálních látek i bílkovin. Ty bude kočka v zimě obvzlášť potřebovat. 
Bouda pro kočku patří do závětří
Už máte venkovní boudu pro kočku hotovou? Nakonec ještě musíte zapřemýšlet nad tím, kam ji postavíte. Musí být hlavně ve stinné části zahrady a v prostoru v závětří. Samozřejmě kočce také dopřejte hezký výhled na zahradu i dům.
Aby se kočka cítila ve své nové boudě pohodlně, můžete ji vybavit. Dejte do ní deku, pelíšek z nylonu nebo také hračky, které má kočka ráda.
Chcete se k zeptat na cokoliv k tématu? Obraťte se na naše poradce.
Rozbalit všechny příspěvky
Video týdne
Taky se občas po práci cítíte tak, že si říkáte: ať mi všichni třeba vlezou na záda!? Dnes už prostě nic dělat nebudu...
Příběh zvířátka
Říkají mi Rago, Ragoušku, Ragajdo, Rufajdo, nebo když si vypůjčím třeba botu, tak křičí Ragíííno! (to je povel k držení v zubech, to já už poznám)...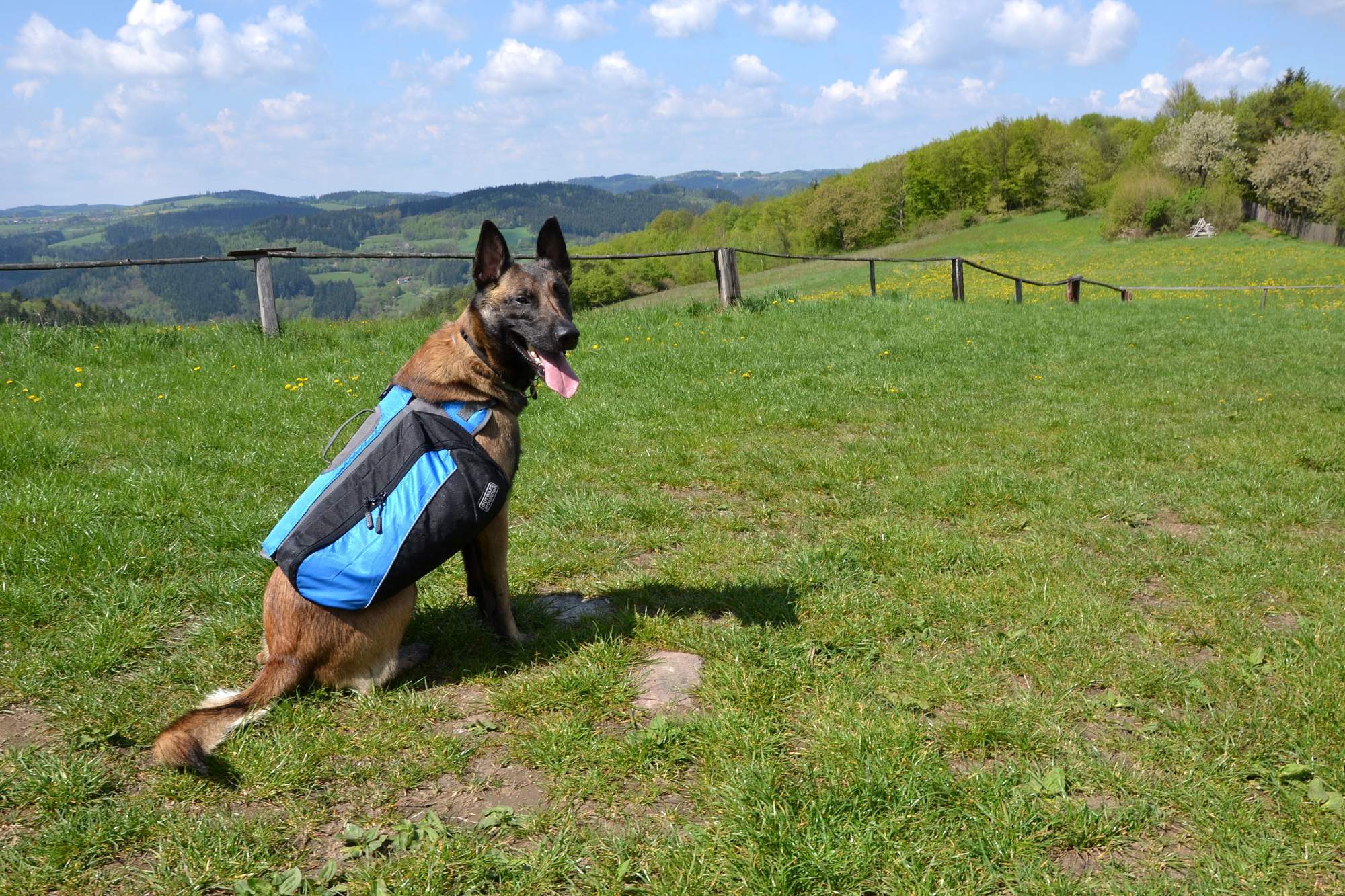 Jak naučit kočku chodit na…

Já používám samočistící toaletu CatGenie, a kočky si zvykly bez problémů hned. Já se nemusím o nic starat, jelikož se čistí sama. Mám…

Kočičí chřipka je častá, ale…

Dobrý den, Marcelo, to mě moc mrzí. Asi je to případ od případu, pokud zvěrolékař nazná, že nejde kočičce pomoci, pak to tak bohužel…

Jak sestavit psí jídelníček na…

Děkuji, vše jsem si přečetl a dám si na jídelníčku záležet. Pomohla jste a moc.