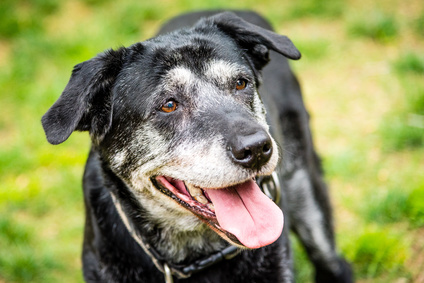 Starý pes potřebuje speciální granule pro psy. Dodají mu potřebné vitamíny a minerály
Naší psí miláčci potřebují ve stáří trochu odlišnou stravu, než na kterou byli doposud zvyklí. Je nutné jim dopřát speciální granule pro seniory, které jim dodají všechny potřebné minerály a vitamíny. Rádi vám ukážeme, proč dbát na změnu stravování u starého psa a jak mohou granule pro seniory vaším čtyřnohým kamarádům pomoci.
Granule pro psy: starý pes musí přijímat více vitamínů
Jestli chceme, aby byl náš pejsek zdravý a statný i ve vysokém věku, musíme dbát nejen na jeho pohodlí, ale i na stravu. Starý pes již není tolik aktivní, jeho energie klesá a hůře tráví. Krmivo pro psy, především pro staré psy, by proto mělo obsahovat:
hodně vitamínů

minerály

rybí olej

antioxidanty

proteiny

vlákninu
Je také důležité, aby mělo krmivo pro psy v tomto období nižší energetickou hodnotu, protože starý pes už není tak aktivní jako v mládí. U starých psů se nedoporučuje dávat jim různé pamlsky, které jsou často jen zdrojem prázdných kalorií a přispívají spíše ke psí nadváze. Nadváha u starších psů totiž může způsobit onemocnění srdce, problémy s klouby nebo diabetes. Proto je nižší příjem tuků a granule s nižší energetickou hodnotou pro staré psy žádoucí.
Proč vybírat speciální granule pro psí seniory
Možná jste nad tím nikdy nepřemýšleli, ale speciální krmivo pro psa ve starším věku je nezbytné pro zdraví našeho čtyřnohého kamaráda. A proč vůbec nad granulemi pro seniory u starého psa přemýšlet? Důvodů je hned několik, starý pes totiž:
má méně pohybu a hrozí nadváha

potřebuje granule pro psy s nižší energii

hůře tráví každé krmivo

ztrácí zuby a může mít problémy s dásněmi
Granule pro seniory pomohou starým psům lépe trávit a dodají jim tolik potřebných látek. Kdy s nimi ale začít?
Granule pro seniory: kdy podávat speciální krmivo pro psy
Krmivo pro staré psy se doporučuje podávat podle velikosti a plemena psů. Malá psí plemena se totiž dožívají vyššího věku než velká plemena, proto jim granule pro seniory můžeme začít dávat až zhruba od 7. nebo 8. roku psa. Naopak velká plemena vážící přes 40 kg by měla dostávat speciální granule pro psy už kolem 5. roku. Pokud si ale nejsme jistí, kdy je ten správný čas, je lepší navštívit veterináře a poradit se s ním.
Granule pro psy: poraďte se s veterinářem
Když budete vybírat krmivo pro staršího psa, je nutné se v případě nejasností poradit raději s veterinářem. Může starého psa prohlédnout a doporučit vám to nejlepší krmivo. Při nesprávně zvoleném krmivu pro psa totiž můžeme našemu starému kamarádovi přitížit a přivodit mu zácpu nebo průjem. Pokud má starý pes potíže s trávením, doporučuje se podávat mu granule pro psy v menších dávkách vícekrát denně.
Chcete se k zeptat na cokoliv k tématu? Obraťte se na naše poradce.
Rozbalit všechny příspěvky
Video týdne
Venku zuří mrazy a na horách je lyžování v plném proudu. Nejsme však jediné, kdo si užívá bílé nadílky, tuna zábavy čeká i na naše čtyřnohé přátele. Podívejte se ve videu, jak si jsou psi schopní zablbnout ve sněhu!
Příběh zvířátka
Říkají mi Rago, Ragoušku, Ragajdo, Rufajdo, nebo když si vypůjčím třeba botu, tak křičí Ragíííno! (to je povel k držení v zubech, to já už poznám)...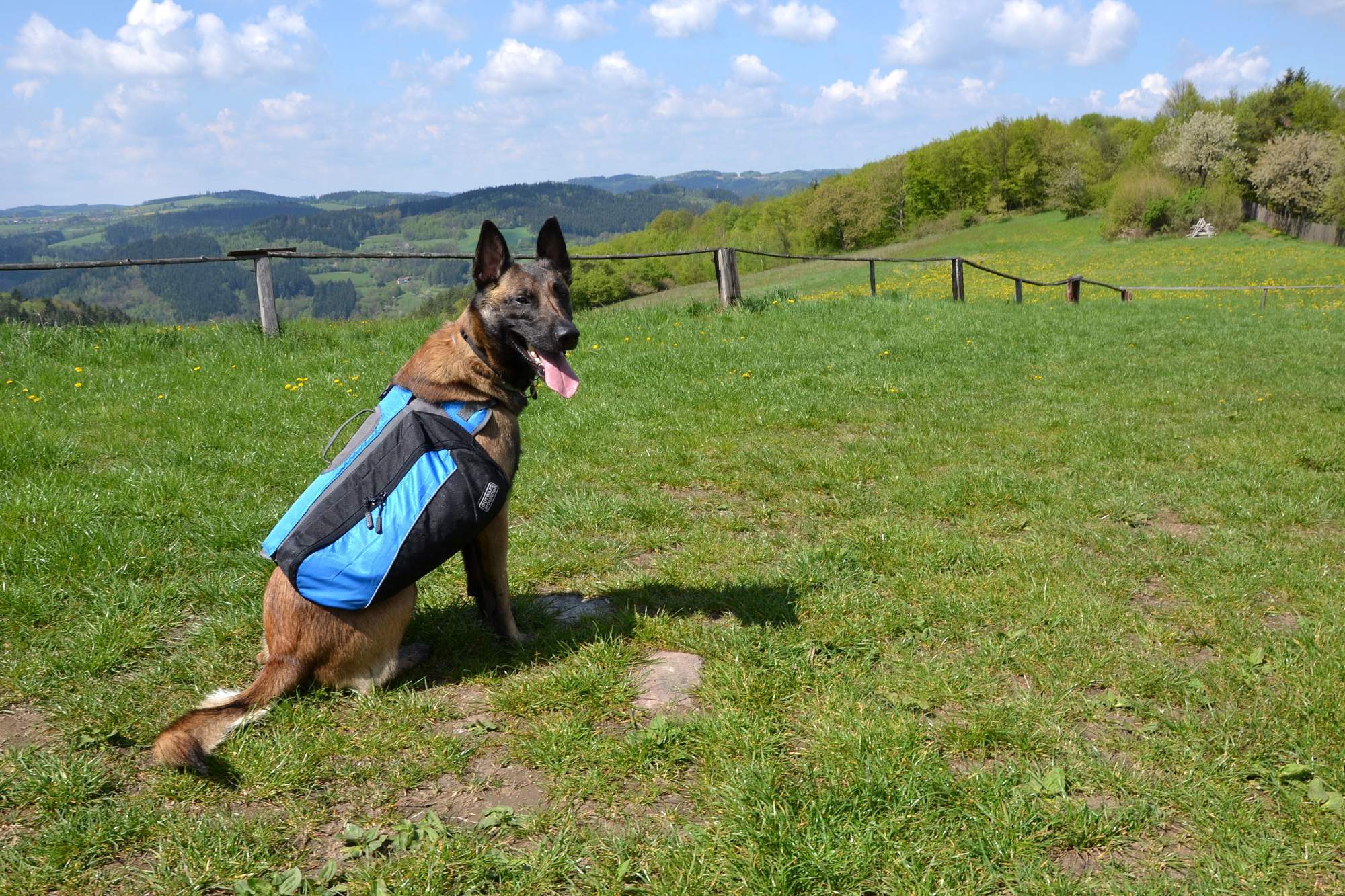 Britská kočka: Pravá dáma s…

Uvažujeme nad britkou a teď můj dotaz. Jaké jsou pro ni nejlepší granule? Než si ji pořídíme, chceme být připraveni.

Jak naučit kočku chodit na…

Tohle jsme řešili půl roku, než jsme našli vhodné stelivo. Nakonec se neosvědčilo žádné a museli jsme koupit robotickou toaletku. Investice…

Starý pes potřebuje speciální…

S tím naprosto souhlasím. Kupuju kvalitní granule a občas koupím nějaké ty vitamíny.