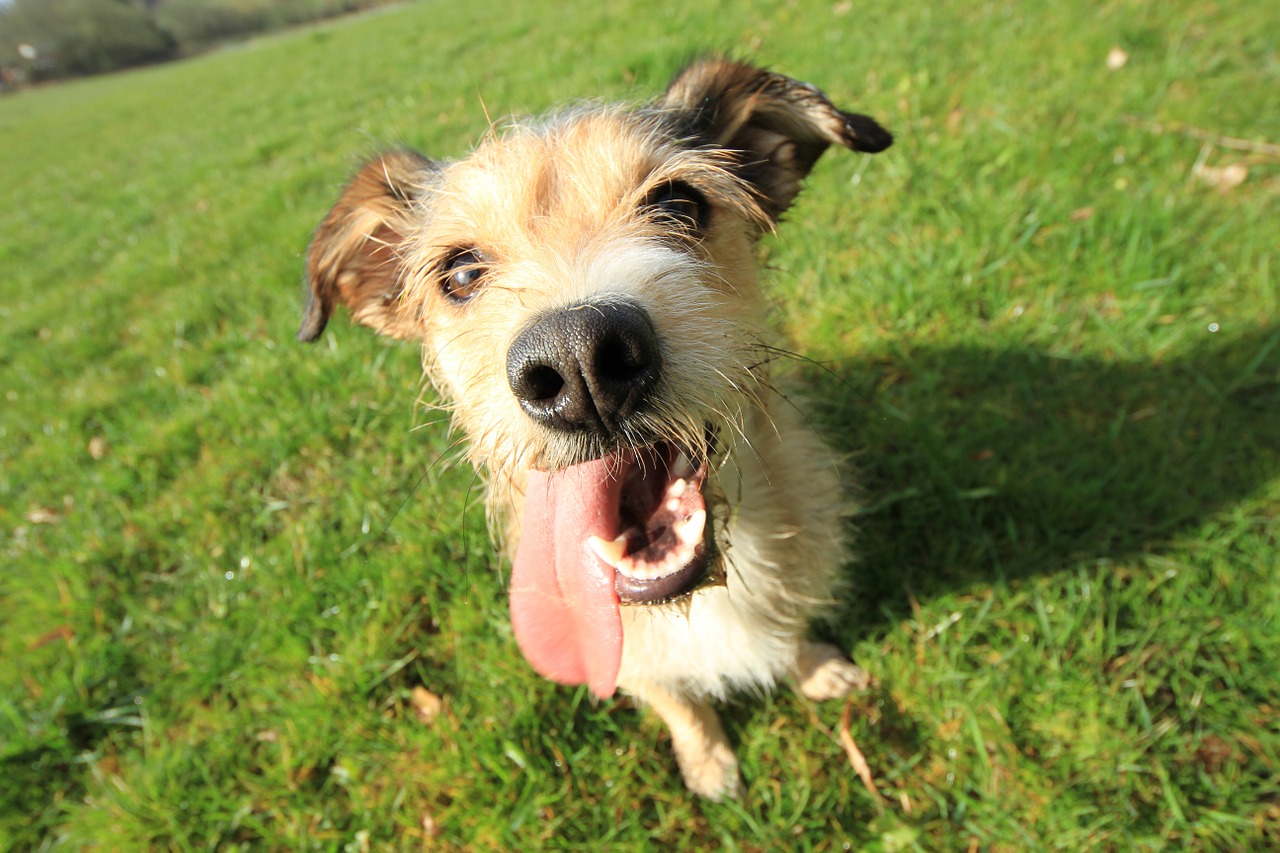 Pozor na přehřátí psa! Jak zchladit vašeho mazlíčka?
V horkém počasí se může udělat špatně nejenom nám, ale i pejskovi. Přehřátí psa, jinak také hypertermie, je velmi nebezpečné, a proto bychom jej neměli podceňovat. Kromě toho v letních vedrech hrozí i dehydratace u psa. Poradíme, jak ochladit psa, jak přehřátí psa poznat a jak se s vysokými letními teplotami vypořádat.
Jak poznat přehřátí psa? Mazlíčkovi můžete zachránit život
Přehřátí psa se lékařsky označuje jako hypertermie. V létě se bohužel jedná o časté onemocnění. A může být velmi nebezpečné. Dokonce vede až ke smrti mazlíčka.
Lidský a psí organismus se v mnohém liší. Nejinak je tomu u způsobu ochlazování těla. Pejsci jsou v nevýhodě v tom, že mají potní žlázy pouze na tlapkách. Lidský pot dokáže tělo v horkém počasí ochladit, pejsci bohužel tuto možnost nemají. Ochlazují se pomocí otevřené tlamy, vyplazeného jazyka a zrychleného dýchání. Podobně je tomu i u koček.
Bohužel, takový způsob ochlazování není pro jejich tělo příliš účinný. Proto potřebují naši pomoc. Základem je důkladně pozorovat, zda pejska něco netrápí.
Jak přehřátí psa poznat?
Pes zrychleně a usilovně dýchá. Je na něm vidět, že je pro něj dýchání náročné.
Má suchý čumák i ústní sliznici.
Nejprve je pes nervózní, poté dezorientovaný a zmatený.
Má rudé dásně i jazyk.
Pes je vyčerpaný.
Má vypoulené oči a zarudlé spojivky.
Jak ochladit psa, když je přehřátý?
Vyvarujme se rychlým a prudkým způsobům, jak ochladit psa. Třeba studená sprcha je nevhodná. Psovi by to mohlo ublížit.
Pes nesmí mít žádnou aktivitu, musí pouze odpočívat.
Přesuňme ho na chladné a stinné místo. Ideálně na studenou dlažbu.
Namočme pejskovi břicho, hlavu a třísla.
Chlaďme psovi tlapky. Například dejme led do kelímků a nasuňme mu je na tlapky.
Pejska ovívejme.
Dávejme mu na pití chladnou vodu. Často, ale v malých dávkách.
Až když jsme vyřešili, jak ochladit psa, tak ho vezměme k veterináři. Jinak by cestu nemusel zvládnout. Veterinář psa vyšetří a zahájí léčbu.
Přehřátí psa: Koho nejvíce ohrožuje?
→     Psi s nekvalitní a hustou srstí
→     Mohutnější psi s větším svalstvem
→     Starší a nemocní psi
→     Psi s vysokou námahou a fyzickou aktivitou
→     Buldoci, molossové, boxeři, ši-tzu a pekinézové
→     Obézní psi
Dehydratace u psa může být fatální
Ochlazování organismu pomocí rychlého dýchání a vyplazeného jazyka má za následek, že se pes může velmi rychle dehydratovat. Dehydratace u psa má závažné důsledky. Společně s vysokou teplotou těla se zpomaluje proudění krve a organismus nedostává dostatek kyslíku. Srdce pak musí pracovat rychleji a tělo psa se může poškodit. Dehydratace u psa může mít doživotní následky, v obzvlášť fatálních případech může skončit úmrtím mazlíčka.
Hypertermie: Může za ni teplota, aktivita a vzduch
Hypertermie záleží na několika faktorech. Kromě teploty hraje roli i aktivita psa a prostředí, ve kterém se pohybuje.
Nejdůležitějším faktorem je okolní teplota. Riziko přehřátí psa nastává už při teplotě od 25 stupňů. Teplota psího těla je za běžných okolností mezi 38 a 39 stupni. Pokud se teplota okolí blíží teplotě těla, je chlazení dechem neúčinné. Přehřátí psa se pak dostavuje skoro vždy.
Právě fyzická aktivita je jednou z nejčastějších příčin přehřátí psa. Kromě horkého počasí se totiž mazlíčkovo tělo musí vypořádávat s obrovským množstvím energie, která při fyzické aktivitě vzniká. Hypertermie je pak o to rychlejší. Navíc psovi kvůli kombinaci horka a fyzické aktivity hrozí nedostatečné okysličování těla. Nemysleme si, že pejsek sám spolehlivě pozná, kdy by se měl zklidnit. Když si v horkém počasí stále hraje, neznamená to, že se jeho tělo nepřehřívá. Bohužel, ve chvíli, kdy pejsek s fyzickou aktivitou kvůli horku sám přestává, bývá často už pozdě.
Dalším důležitým faktorem je rasa našeho mazlíčka. Větší a svalnatější psi jsou k přehřátí náchylnější. Dále pak plemena s kratší čelistí, jako jsou mopslíci, boxeři a francouzští buldočci.
Proudění vzduchu ovlivňuje, jak rychle se pes přehřívá. Čím větší proudění, tím pomalejší je přehřívání těla. Nápomocná jsou otevřená okna, větráky anebo klimatizace.
Jak zabránit přehřátí psa? 
1. Nikdy nenechávejme za horkého počasí psa v autě bez klimatizace. Teplota v autě se za pouhých 15 minut může blížit až 65 stupňům. Pootevřená okénka anebo zaparkování auta ve stínu nepomáhá.
2. Nenechávejme pejska na přímém slunečním záření. Vždy by měl mít možnost schovat se ve stínu. Pokud ho necháme přivázaného před obchodem, zavřeného na balkóně anebo na dvoře bez stínu, říkáme si o problém. Riziko přehřátí psa v důsledku slunečního záření je rychlejší u menších pejsků bez srsti.
3. Psa bychom neměli dlouho nechávat na asfaltovém, betonovém anebo dlaždicovém povrchu. Tyto povrchy se snadno a rychle zahřívají. Od nich se pak zahřívá i psí tělo.  Proto se postarejme o chladící podložky nebo místa ve stínu, kde má povrch nižší teplotu.
4. Pes by měl mít vždy přístup k čerstvé vodě. V horkém počasí obzvlášť.  Chladná voda nejenom psí tělo hydratuje, ale hlavně ochlazuje. Misku s vodou dávejme do stínu, aby zůstala co nejdéle chladná. Pokud můžeme, pravidelně ji vyměňujme za novou.
5. Pes v horkém počasí nemá takovou chuť k jídlu. Stejně jako my lidé. Dávejme si ale pozor, aby alespoň něco jedl. Jinak bude oslabený. Vyřeší to chutné a kvalitní granule, které pejskovi chutnají. Bude mít větší motivaci se najíst.
6. Důležité je na přehřátí psa pamatovat i při výletech a procházkách. Nevystavujme psa zbytečně přímému slunečnímu záření. Zároveň by si měl hrát výhradně ve stínu a ne příliš dlouho. Vyhýbejme se asfaltovým a betonovým cestám. A nezapomínejme na cestovní misku a láhev s vodou. Pravidelně dávejme pejskovi možnost se napít. Nejlepší jsou menší, zato ale častější dávky vody.
7. Venčení, hraní a fyzickou aktivitu naplánujme na ráno anebo večer. Ještě nejsou taková horka. Přesto nezapomínejme na dostatečný odpočinek a přísun vody.
8. Psa můžeme chladit speciálním chladícím oblečkem. Nebo mu umožněme přístup do vody, kde se vykoupe.
Rozbalit všechny příspěvky
Video týdne
Taky se občas po práci cítíte tak, že si říkáte: ať mi všichni třeba vlezou na záda!? Dnes už prostě nic dělat nebudu...
Příběh zvířátka
Říkají mi Rago, Ragoušku, Ragajdo, Rufajdo, nebo když si vypůjčím třeba botu, tak křičí Ragíííno! (to je povel k držení v zubech, to já už poznám)...