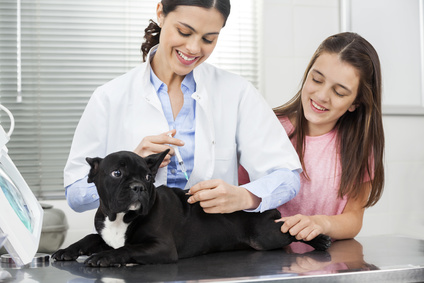 Povinné a nepovinné očkování psa aneb Jak chránit čtyřnohého mazlíčka
Mít pejska není jen radost a potěšení, měli byste se také starat o jeho zdraví. Proto byste měli vědět, jaké očkování nesmí vašemu mazlíčkovi chybět a kdy ho nechat očkovat. Přinášíme přehledný článek, který všem pejskařům poradí, jak a kdy na očkování štěňat a jaké další očkování vašeho pejska nemine.
Proč je očkování psa důležité?
Očkování je pro psa stejně důležité jako u nás lidí. Chrání psa před mnohými závažnými nemocemi, které by mohly zhoršit jeho radostný psí život a přivodit mu jen problémy. Běžné infekce číhající na psa téměř na každém kroku mohou způsobit dokonce i smrt psa. Očkování vytvoří v těle psa protilátky na danou nemoc, takže kdyby se pes s nemocí skutečně setkal, jeho tělo bude vědět, jak se jí bránit. Očkování tak nechrání jen psa, ale i nás majitele.
Některá jsou povinná, jiná nepovinná a záleží jen na majiteli psa, jakou vakcínu chce svému pejskovi podat. Pojďme si je proto blíže popsat.
Povinné očkování psů - očkování proti vzteklině
Ze zákona je každý majitel psa povinen svého kamaráda nechat očkovat u veterináře. Povinné je však pouze očkování proti vzteklině. Není divu - vzteklina je pro člověka nadmíru nebezpečná, jelikož se na něj může snadno přenést. A kdy nechat psa proti vzteklině očkovat?
Měli byste ho nechat provést už u štěněte a opakuje se v pravidelných intervalech. Pes na něj nemusí chodit každý rok, záleží totiž na typu podané vakcíny. Znamená to tedy, že pes může jít na přeočkování každé dva nebo i tři roky. Majitel psa musí mít očkovací průkaz a v něm mít vždy od veterináře vyznačené platné očkování.
Nepovinné očkování psů chrání vašeho psího kamaráda
Pokud chceme našeho psího miláčka co nejvíce ochránit a předejít různým zákeřným nemocem, doporučuje se ještě několik druhů očkování. Jsou sice nepovinná, ale každý milující majitel psa je jistě velmi rád zaplatí. Co vám veterináři ještě doporučují?
Očkování proti psince

– původem je virus psinky, která způsobuje u psa poruchy nervové soustavy a obvykle končívá smrtí. Psinka se přenáší kontaktem s nakaženými psy a jejich sekrety

Očkování proti zánětu jater

– onemocnění se projevuje výraznými bolestmi břicha, průjmem a zvracením. Postihuje játra a projevuje se žloutenkou.

Očkování proti parvoviróze

- původcem je parvovirus, který způsobuje krvavé průjmy, zvracení a často končí smrtí psa. Nejvyšší riziko nákazy je především u štěňat.

Leptospiróza

- jedná se o bakteriální onemocnění, které přenáší především potkani. Mezi příznaky patří vysoké horečky, žloutenka, krev v trusu.

Koronaviróza

– toto virové onemocnění se může vyskytovat hlavně u štěňat do prvního roku věku. Jedná se o průjmové onemocnění, které se přenáší trusem infikovaného psa

Parainfluenza

– infekce se snadno přenáší z jednoho psa na druhého a to i prostřednictvím vzduchu. Může dokonce způsobit zánět plic.
Jak a kdy je třeba myslet na očkování štěňat?
Očkování a odčervení psa byste neměli za žádných okolností podceňovat, pokud chcete mít zdravého a spokojeného psa. Očkování štěňat probíhá do 8. týdne věku štěněte, kdy by měl být pes očkovaný proti vzteklině a dalším onemocněním jako je parviróza, hepatitida, psinka apod. Následné přeočkování se provede za 3 až 4 týdny. Všechny potřebné informace vám řekne váš veterinář, který vás také upozorní, kdy se přesně s pejskem dostavit.
Pokud si chcete zdraví pejska ještě více pojistit, dbejte i na kvalitní a správně zvolenou stravu. Například krmivo od značky Purina dodá vašemu psímu kamarádovi již od štěněte všechny potřebné látky a vitamíny, díky kterým bude dobře růst. Nejen očkováním, ale i dobrým krmením zajistíte psovi kvalitní a dobrý život.
Co je dobré o očkování psa vědět?
Vakcinace se podává pejskovi pod kůži nebo do svalů. Očkování štěňat probíhá téměř vždy bez komplikací. Mohou se však vyskytnout menší problémy a nežádoucí účinky, jako únava, nechutenství, zvýšená teplota, ale po krátké době vždy ustoupí. Pokud se u pejska po očkování objeví závažnější příznaky, a to zduření v místě vpichu, svědění nebo i kopřivka, je vhodné navštívit veterináře a poradit se o výměně značky podané vakcíny.
Rozbalit všechny příspěvky
Video týdne
Taky se občas po práci cítíte tak, že si říkáte: ať mi všichni třeba vlezou na záda!? Dnes už prostě nic dělat nebudu...
Příběh zvířátka
Říkají mi Rago, Ragoušku, Ragajdo, Rufajdo, nebo když si vypůjčím třeba botu, tak křičí Ragíííno! (to je povel k držení v zubech, to já už poznám)...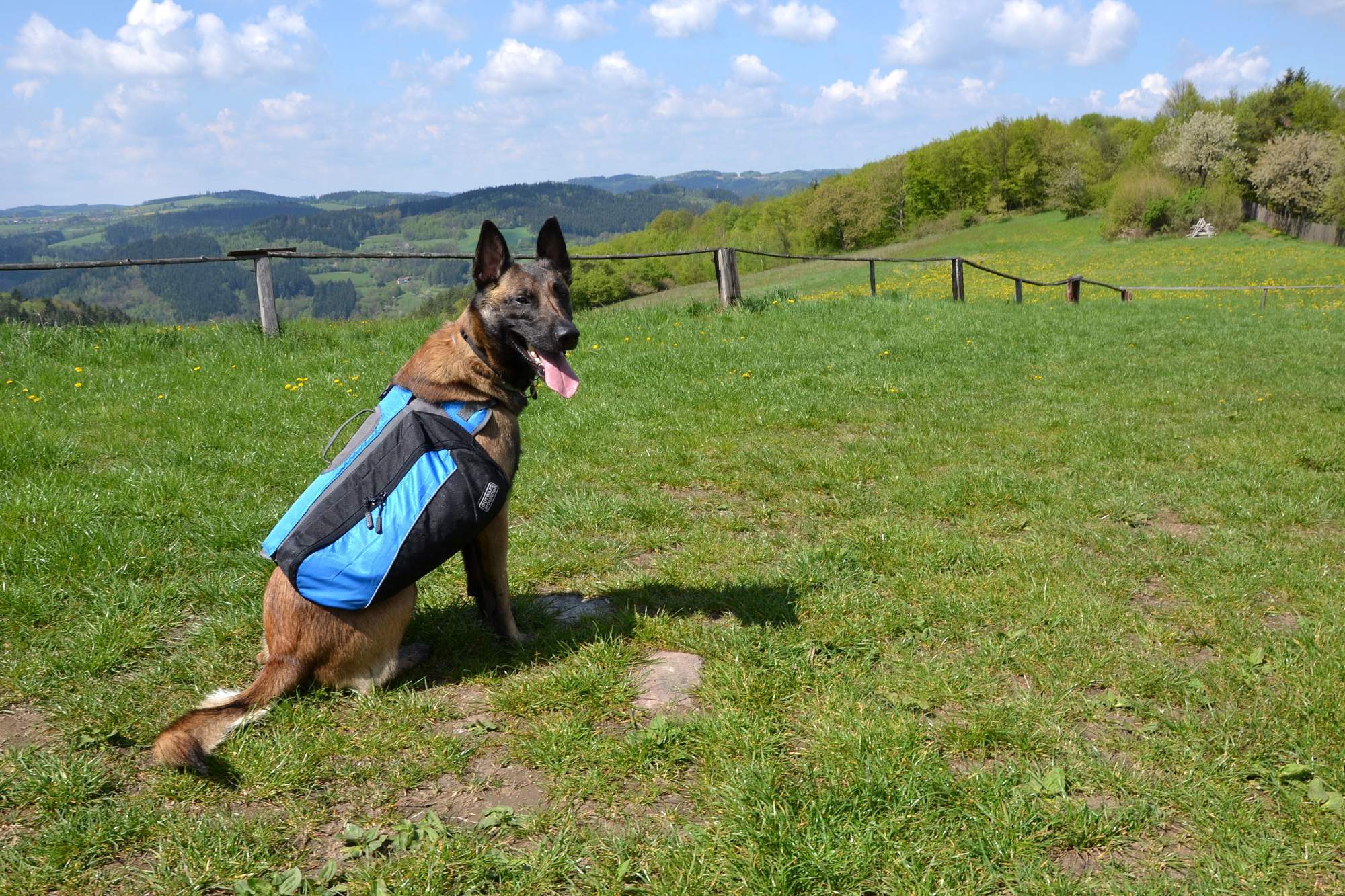 Stříhání srsti a drápků u…

Dobrý den, paní Bričová, pravděpodobně myslíte paspárek, ten pejsci někdy mívají právě na zadních končetinách. Někteří…

Jak chovat křečka, aby byl…

Doma chováme kdejakou havěť :D máme doma mimo jiné i zakrslého králíčka. Na jaře začal nějak strádat a dcerka to dost těžce nesla a tak…

Co dělat, když pes žere trávu?…

Dobrý den Zdeňko, rádi bychom Vám poradili, ale nejlepším řešením je určitě obrátit se na odborníka. Naštěstí v naší poradně máme…