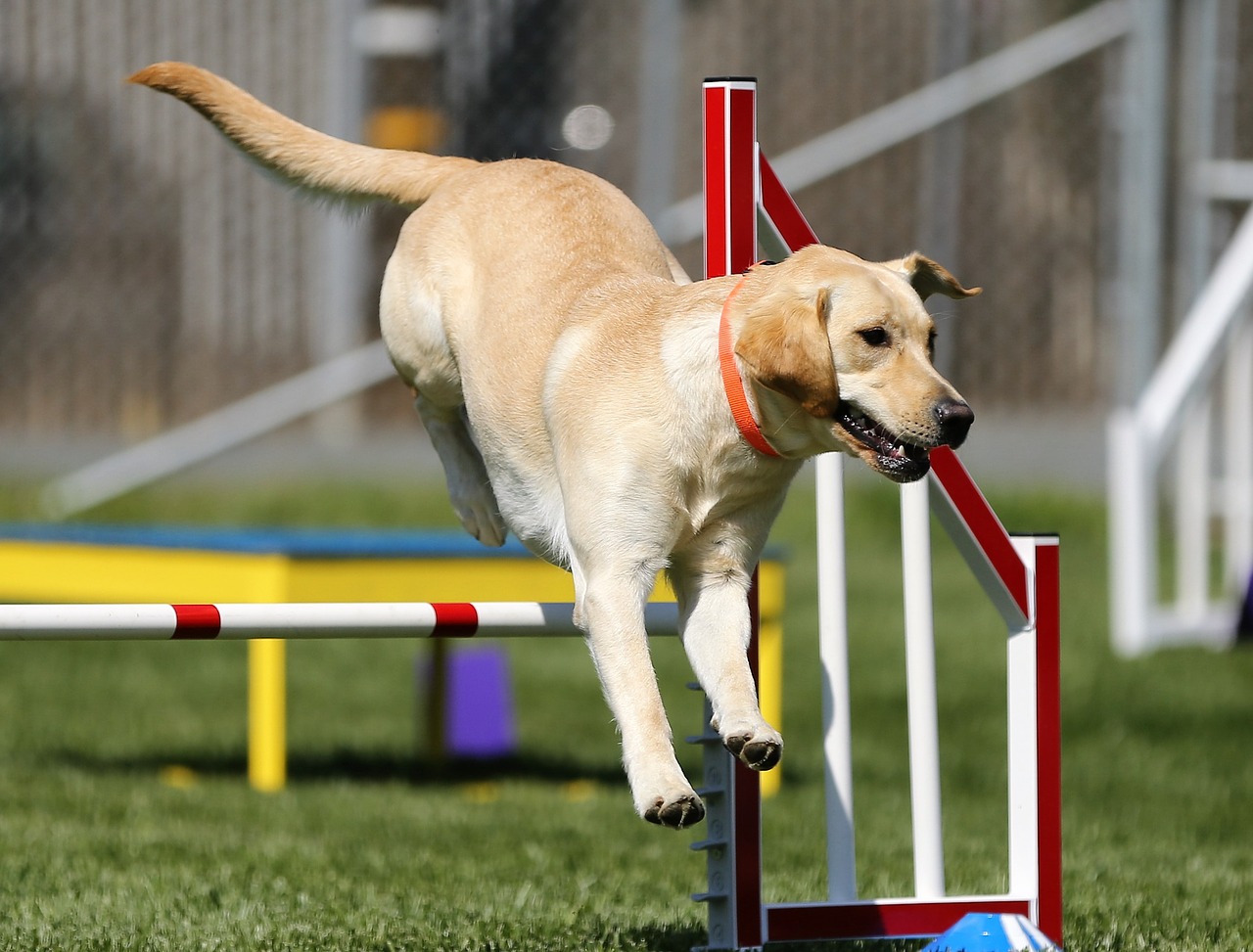 Poprvé na cvičáku? Připravme se na výcvik psů co nejlépe
Každý pejsek potřebuje dostat správný výcvik. Cvičák pro psy je skvělou volbou. Pomůže nám se základními povely a s disciplínou. Pes se naučí poslouchat i v cizím prostředí a ve společnosti dalších pejsků. Výcvik psů je dobrý i pro náš vztah s mazlíčkem, prohloubí vzájemné pouto. Poradíme, jak na výcvik psa, jak se na výcvik psů připravit a jak vybrat nejlepší cvičák pro psy.
Výcvik psů naučí i sblíží
Výcvik psů nás rozhodně nemusí děsit, naopak se na něj můžeme těšit. Strávíme čas s naším mazlíčkem, něco se naučíme a posílíme vzájemný vztah.
Výcvik psů je dobré zahájit hned, jak jsou za námi všechna očkování. Nejpozději ale začněme před psí pubertou. I starší pejsci se můžou řadu věcí naučit, jen jim to potrvá déle. Výcvik psů nás naučí, jak správně pejska vést a psa zase jak poslouchat naše příkazy.
Můžeme si vybrat z různých kurzů. Například pro štěňátka, pro rodinné psy, pro psy ochranáře anebo pro problémové psy. Trendem poslední doby je zejména agility, kdy se pejsek učí hravou a zábavnou formou.Výcvik psů můžeme absolvovat jak na individuálních, tak na skupinových lekcích.
Pes si nejenom zvykne na cizí prostředí a další pejsky, ale naučí se v těchto podmínkách také správně reagovat. Na správném cvičáku se setkáme s individuálním přístupem a zohledněním potřeb každého pejska.
Cvičák pro psy vybírejme pečlivě
Základem je vybrat opravdu dobrý cvičák pro psy. Tak se pejskovi i nám dostane té nejlepší péče. Začněme u známých, co pejska mají a výcvik psů už absolvovali. Určitě nám poradí, kam je dobré zajít a jakému cvičáku se naopak vyhnout. Velkou výhodou dnešní doby je internet. Najdeme na něm nejen cvičáky v našem okolí, ale také zkušenosti ostatních páníčků a recenze.
Cvičák pro psy si vždy dobře prověřme. Jinak výcvik psů přinese víc škody než užitku. Předem si na cvičák zajděme. Zeptejme se, jak výcvik psů vypadá, co si s sebou máme přinést a na co se připravit. Dobrý cvičák pro psy rád poskytne všechny informace. Můžeme se přijít podívat, jak taková hodina vypadá. Nebojme se zeptat i na finanční stránku.
Co s sebou na cvičák pro psy

Vodítko

Ideální vodítko na cvičák pro psy je buďto pletené nebo kožené. Kovovým vodítkům i flexi vodítkům se vyhněme. Mělo by mít délku metr až metr a půl. Také by se mělo dát dobře přepínat na dvě polohy.

Obojek

Zajistěme kvalitní a pevný obojek. Mějme na paměti, že na cvičáku se může snadno zničit nebo ušpinit. Obojky na parádu si schovejme až na jindy.

Uvazovadlo

Slouží k uvázání pejska, když právě necvičíme. Ideálně vezměme uvazovadlo s karabinou s bezpečností pružinou. Důležitý je uvazovací kolík s upevňovacím lankem. Nejlepší délka uvazovadla je pět metrů.

Náhubek

Pejsek si musí na náhubek zvyknout. Bude ho potřebovat i po výcviku, třeba v městské hromadné dopravě. Zároveň chrání pejsky, aby si navzájem neublížili.

Stopovací vodítko

Stopovací vodítko by mělo mít délku šest až deset metrů. Budeme ho potřebovat k cvičení přivolávání.

Hračka

Hračka slouží k nácviku aportování a také psa zabaví. Vyberme nějakou, kterou má rád, ale která se může umazat. Hračka slouží také jako dobrá motivace.

Pamlsky

Na cvičák pro psy jsou pamlsky nezbytností. Pejska jimi odměňujeme. Ideálně vezměme měkčí pochoutky, které pes sní rychle. Dejme je do taštičky se zipem, aby se nám pamlsky snadno vytahovaly.

Co pro nás?

My budeme potřebovat doklady, psí očkovací průkaz, svačinu, oblečení, které si můžeme zašpinit, oblečení na převlečení a velkou tašku na všechny potřeby. Dobrá je i cestovní miska pro psa a sáčky na výkaly.
Jak na výcvik psa? Motivace a procvičování
Aby byl výcvik psů účinný, je dobré na cvičák pro psy chodit alespoň jednu týdně. Minimum je deset lekcí. Ale můžeme si domluvit i intenzivnější setkávání. Nezbytností, jak na výcvik psa, je pravidelnost. S pejskem povely procvičujme. Mimo cvičák alespoň jednou denně. Když je nebude dlouho používat, může se stát, že je zapomene.
Hlavním důvodem, proč nás pejsek poslouchá, je motivace. Pamlsek a naše radost mu ukazují, že něco udělal dobře. Trestáním se moc daleko nedostaneme. Navíc porušujeme vzájemnou důvěru. Pokud pamlskům příliš neholduje, vyzkoušejme jako motivaci hračku.
Na řadu může přijít i clicker. Je to pomůcka, která vydává charakteristické cvaknutí. Pokaždé, když pejsek splní pokyn správně, klikněme. Pes se naučí, že kliknutí zazní pokaždé, když uspěl.
Hodí se absolvovat i cvičení přímo na ulici. Může totiž nastat situace, kdy pejsek na cvičáku vzorně poslouchá, ale na ulici už ne. Musí si totiž navyknout poslouchat v různých prostředích.
Rozbalit všechny příspěvky
Video týdne
Taky se občas po práci cítíte tak, že si říkáte: ať mi všichni třeba vlezou na záda!? Dnes už prostě nic dělat nebudu...
Příběh zvířátka
Říkají mi Rago, Ragoušku, Ragajdo, Rufajdo, nebo když si vypůjčím třeba botu, tak křičí Ragíííno! (to je povel k držení v zubech, to já už poznám)...