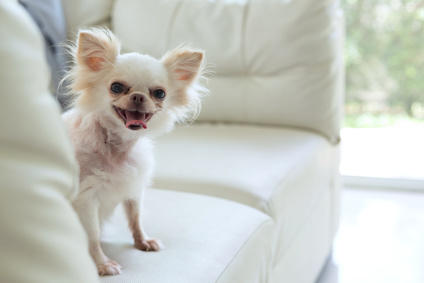 Pes do bytu? Nejoblíbenější je čivava, existují ale i další plemena psů vhodná do bytu
Bydlíte v bytě a uvažujete o pořízení čtyřnohého miláčka? Pokud nemyslíte jen na sebe a jde vám především o spokojenost psa, jistě si kladete otázku, je-li vůbec pes do bytu dobrým rozhodnutím. Pes může mít v bytě šťastný spokojený život, musí však být dodrženy specifické zásady bytového chovu. Některá plemena psů jsou pro život v bytě vhodnější než jiná. Jak vybrat psa do bytu, jak se o něj starat a na jaké problémy se připravit?
Pes do bytu: Když se o něj postaráte, bude šťastný
I v dnešní době nalezneme spousty zastánců tvrzení, že pes do bytu zkrátka nepatří. Prý nemá dostatek pohybu, pozornosti a v bytě trpí. Logicky je ale zcela nepochybně mnohem lepší mít psa v bytu a řádně se o něj starat než jej mít sice na velké zahradě, ale nejevit o něj žádný zájem.
Pes do bytu vyžaduje specifické zacházení. Do bytu se hodí především společenská plemena, která vyžadují takřka nepřetržitý kontakt s člověkem. I psi, kteří žijí v bytě, ale potřebují pohyb. Musí se pravidelně venčit, potřebují svůj pelíšek a kvalitní stravování. Bytoví psi mají zpravidla trochu méně pohybu než psi, kteří žijí venku, proto by měli jíst střídměji. V opačném případě jim hrozí obezita. Tím, že s vámi bude pes trávit v podstatě celý váš volný čas, si k vám i k dalším členům rodiny, vybuduje velmi blízký vztah.
Pes do bytu patří, může ale přinášet problémy
Ačkoliv je chov bytového psa možný, je potřeba počítat s řadou problémů, které mohou během dospívání psa nastat. S těmito problémy byste měli dopředu počítat. Zamyslete se nad tím, jste-li schopni přijmout veškerá možná úskalí, která jsou s chovem psů v bytě spojená. Mezi nejčastější problémy patří:
Znečišťování bytu – psi, kteří žijí v bytě, jej budou znečišťovat. To je fakt, se kterým je třeba se smířit. Vypadávání chlupů, slintání, stopy od špinavých tlapek. Pořízením plemene psů bez srsti eliminujete problém s línáním. U štěňat je třeba počítat i se znečištěním močí a výkaly, než se pes naučí vylučovat venku během venčení.
Shazování předmětů – pokud pořídíte do bytu psa s dlouhým ocasem, bude jím nechtěně shazovat různé předměty kolem sebe. Odstraňte proto všechny volně položené předměty, které by se mohly zničit.
Kousání nábytku – pes do bytu znamená více ostražitosti. Pokud nebudete svého čtyřnohého mazlíčka dostatečně hlídat, může vás nemile překvapit rozkousáním stolu, dveří či krásné nové pohovky.
Pocit samoty – pokud nebudete bytovému psovi věnovat dostatek času a pozornosti, může tesknit a vykazovat příznaky pocitu samoty. O domácího mazlíčka se musíte starat denně. Důkladnou péči a setkání s člověkem musíte zajistit i v případě, že budete muset odjet na služební cestu nebo vyrazíte s celou rodinou na dovolenou. Pes do bytu není dobrým nápadem, pokud býváte často mimo domov a už teď víte, že byste na mazlíčka neměli moc času.
Dlouhé drápy – psi, kteří žijí venku, si své drápy přirozené obrušují. U psů, kteří vyrůstají v bytech, dochází k enormnímu přerůstání drápů. Ty je proto nutné pravidelně zastřihovat. Zastřihování drápů by měl provádět veterinář, v drápech se totiž nachází tenké žilky, do kterých můžete neopatrným stříháním zasáhnout a způsobit psovi zbytečnou bolest.
Jaká plemena psů jsou vhodná do bytu?
Některá plemena psů jsou pro chov v bytě vhodná více, jiná méně. Důležitou roli přitom hraje nejen jejich velikost, ale také povaha. Musíte se především rozhodnout, chcete-li klidného rozvážného psa, nebo naopak temperamentního pejska, který se nezastaví a bude po vás chtít neustálou pozornost. Mezi typické gaučové povaleče patří mops, který má rád klid a příliš pohybu nepotřebuje. Na druhé straně takový pražský krysařík má také rád svůj klid na gauči, ale je hbitý a během procházky vás pěkně prožene.
Jako pes do bytu se doporučují především plemena psů menšího vzrůstu, která nekladou tak vysoké nároky na prostor. Mezi oblíbená plemena psů do bytu patří například čivava, bišonek, maltézský psík, čínský chocholatý pes, trpasličí knírač nebo zmínění mops a pražský krysařík. Jedná se o psy menšího vzrůstu, kteří nevyžadují velkou péči z hlediska pohybu, a odmění vás svou laskavostí, důvěřivostí a přátelským vztahem.
Čivava je jedno z nejoblíbenějších bytových plemen
Mezi nejoblíbenější plemena psů patří bezpochyby čivava. Čivava je malý pes, řadící se do kategorie psů společenských. Maximální hmotnost v dospělosti se pohybuje kolem 3 kilogramů, výška pak 23 centimetrů. Čivava je hodná, vhodná i pro děti a není příliš náročná na pohyb. Ovšem i přes svůj malý vzrůst umí pořádně zaštěkat a v případě špatného zacházení i zaútočit. Proto čivava nemusí být vhodná pro děti do tří let. Podle svých preferencí a požadavků na péči si vyberte mezi čivavou krátkosrstou a dlouhosrstou.
Pes do bytu může být rozhodně dobrým rozhodnutím. Pokud mu věnujete dostatek péče a času pro pravidelné vycházky, bude i v menším bytě spokojený. A pokud máte velký byt a spoustu volného času, můžete se odhodlat i k pořízení velkých psů do bytu.
Chcete se k zeptat na cokoliv k tématu? Obraťte se na naše poradce.
Rozbalit všechny příspěvky
Dobrý kontakt
Video týdne
Taky se občas po práci cítíte tak, že si říkáte: ať mi všichni třeba vlezou na záda!? Dnes už prostě nic dělat nebudu...
Příběh zvířátka
Říkají mi Rago, Ragoušku, Ragajdo, Rufajdo, nebo když si vypůjčím třeba botu, tak křičí Ragíííno! (to je povel k držení v zubech, to já už poznám)...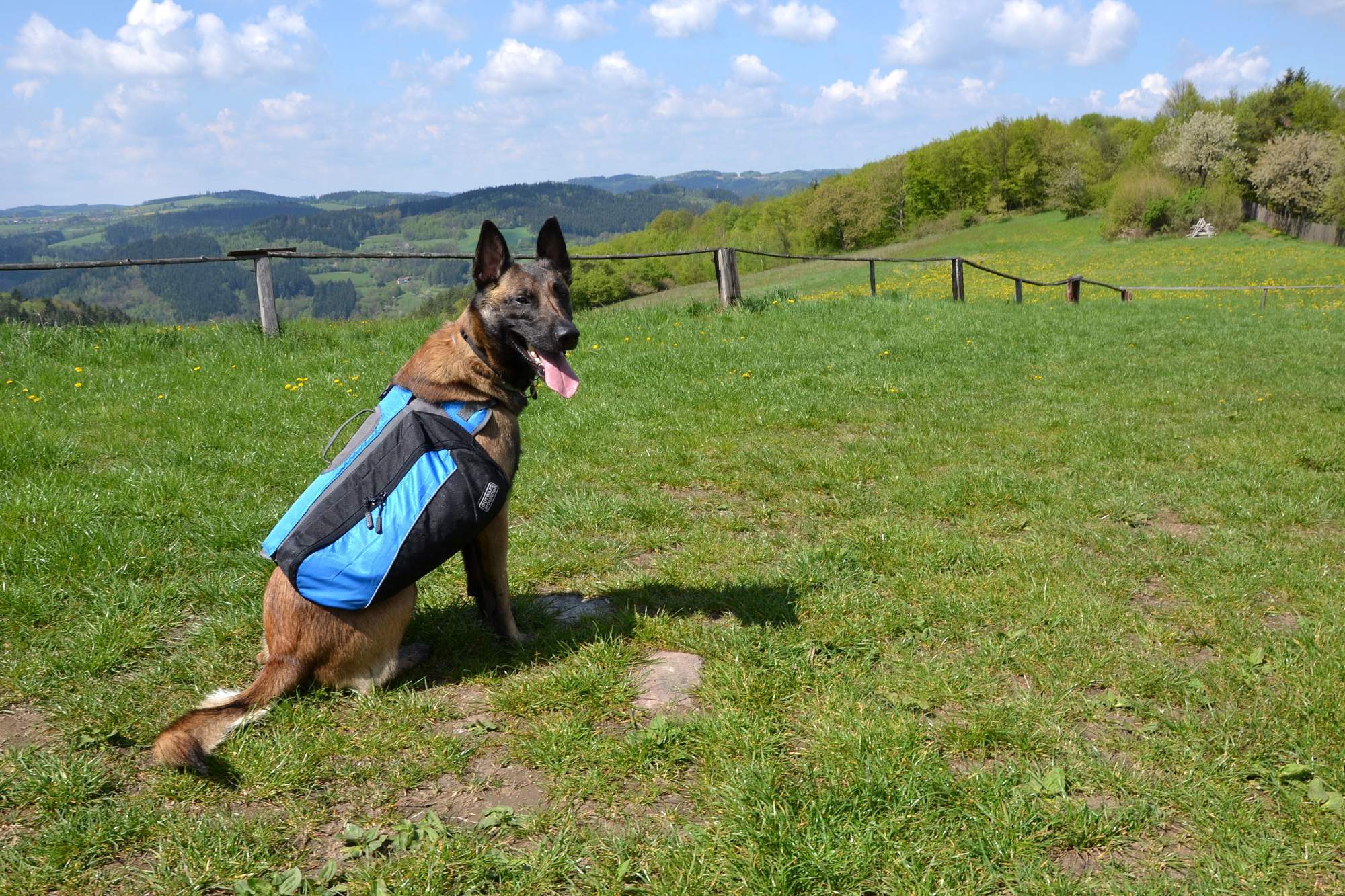 Dobrý kontakt