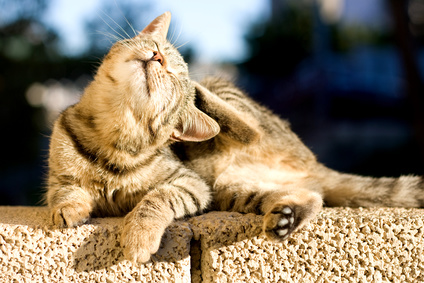 Kočičí paraziti jsou malí, ale zákeřní. Jaká jsou nejlepší antiparazitika pro kočky?
Kočičí paraziti mazlíčkovi ubírají živiny, způsobují zdravotní problémy a dokonce jsou i přenašeči nebezpečných nemocí. Proto je důležité proti nim zakročit co nejdříve. Řekneme, jak se v kočičích parazitech vyznat a co způsobují. Nezbytností jsou správná antiparazitika pro kočky. Proto poradíme, jak si vybrat ty nejlepší právě pro našeho mazlíčka.
Pravidla, díky kterým se nám kočičí paraziti vyhnou obloukem
Pravidelně používejme antiparazitika pro kočky. Hlídejme si datum jejich účinku.
Jednou za rok nechme kočku u veterináře pro jistotu vyšetřit, zda ji nějací kočičí paraziti netrápí.
Kočku pravidelně prohlížejme. Důležité je také znát její návyky, snadněji odhalíme, že s mazlíčkem něco není v pořádku.
Prohlížejme i kočičí pelíšek, hračky a škrabadlo. I zde můžeme najít parazity.
Pokud máme kočku v domácnosti se psem, dejme si velký pozor. Psí antiparazitika pro kočky mají fatální následky.
U koťat dodržujme odčervovací kalendář. Začít můžeme už u dvoutýdenních koťat. Pokud koťata ještě kojí kočka, postarejme se i o její odčervení. Mohla by se nakazit.
Nedávejme kočce syrové maso. Pokud jí občas nějaké maso připravíme, musí být uvařené. Krmme ji kvalitními granulemi, které jí budou chutnat. Nebude mít potřebu hledat jídlo jinde, než ve své misce. Dobré jsou třeba kanadské granule Feline Perfection.
Kočičí paraziti působí zvnějšku i zevnitř
Kočičí paraziti se dělí na vnitřní a vnější. Vnitřní nejčastěji působí ve střevech, zatímco vnější na kůži. Oběma typům se můžeme vyhnout užíváním antiparazitik.
Vnitřní kočičí paraziti

Škrkavky

Velmi častí kočičí paraziti. Příznaky nemusí být žádné, ale i nafouklé břicho, průjem, zvracení a horečka. Dokonce se objevují i respirační problémy a pneumonie.

Měchovci

Způsobují vnitřní ztrátu krve, která může být obzvlášť u koťat fatální. Dostavuje se krvavý průjem a anémie. V ojedinělých případech může kočka i umřít.

Tenkohlavci

Zapříčiní anémii a krvavý průjem. Pokud jich kočku nezbavíme, může dojít k mazlíčkovu úmrtí.

Vlasovci

Tito kočičí paraziti způsobují srdeční a plicní onemocnění. Objevují se potíže s dechem, nejčastěji ale kočka nemá příznaky žádné. I tak ale může kvůli vlasovcům umřít.

Tasemnice

Existuje několik typů tasemnic. Zpočátku nemusí kočka jevit žádné příznaky kromě častějšího olizování řitního otvoru. Později střídání chutě a nechutě jíst, zácpy a průjmu.

Aelurostrongylus

Tito kočičí paraziti působí v plících. Projevují se plícními onemocněními, kašlem, pšikáním, letargií a obtížemi s dechem. Způsobují i vodu na plicích.

Toxoplasma

Tento prvok stojí za toxoplazmózou. Většina koček neprojevuje žádné příznaky. U některých se objeví ztráta chuti k jídlu, letargie a horečka.
Vnější kočičí paraziti

Blechy

Kočka si velmi často čistí srst, která ji svědí. Tito kočičí paraziti můžou přenést i tasemnici.

Klíšťata

Kůže je v místě kousnutí bolavá a kočku svědí. Dostavit se můžou i abscesy anebo anémie. Kromě toho jsou klíšťata přenašeči jiných nemocí, jako je například borelióza.

Svrab

U koček je nejčastější ušní svrab. Postihuje je ale i svrab kožní. Způsobuje obrovskou svědivost, kromě toho také bolest.

Dravčíci

V kočičí srsti se objeví velké množství lup. Zajímavé je, že tito kočičí paraziti nezpůsobují jen jejich tvorbu, ale sami jako lupy vypadají.
Antiparazitika pro kočky musí vyhovovat mazlíčkovi i vám
Naší kočce nemusí sedět hned první přípravek, který ji pořídíme. Například obojek je některým kočkám nepohodlný. Spreje snáší lépe, ale ty nejsou zase tolik účinné. Musíme proto vyzkoušet, co bude vyhovovat oběma stranám. Nejlepší ochranou je antiparazitika pro kočky kombinovat a vybrat taková, která působí proti největšímu počtu škůdců. Dejme si pozor na toxické látky. Jaké jsou výhody a nevýhody různých přípravků?
1. Antiparazitika pro kočky: Spreje a šampony
Nejčastěji se spreje a šampony používají na odblešení. Výhodou je jejich dostupnost. Zatímco dospělé blechy sprej většinou zabíjí, vajíčka nikoli. Za pár dní bychom se tak znovu se škůdci potýkali. Platí i proti jiným vnějším škůdcům. Vždy záleží na konkrétním produktu. Často tato antiparazitika pro kočky neúčinkují preventivně, tedy hubí pouze už přítomné škůdce.
2. Antiparazitika pro kočky: Pipety spot-on
Pipety patří mezi nejspolehlivější antiparazitika pro kočky. Účinkují zhruba jeden měsíc a můžou zabírat hned proti několika typům vnějších škůdců. Oproti obojkům působí kratší dobu. Pokud se kočka namočí, účinnost se snižuje.
3. Antiparazitika pro kočky: Tablety a pasty
Tablety a pasty jsou velmi účinné pro boj s vnitřními parazity. Kromě vnitřních se tablety používají i proti blechám. Tato antiparazitika pro kočky ale většinou hubí už přítomné jedince. Kočku po odblešení můžou napadnout znovu.
4. Antiparazitika pro kočky: Obojky
Obojky patří mezi antiparazitika pro kočky, která jsou nejspolehlivější. Navíc působí dlouhou dobu, až šest měsíců. Za rok tak může stačit použít pouze dva obojky. Navíc působí proti velkému množství různých parazitů. Nicméně kočka jej nemusí dobře snášet, může být nepohodlný. Před nákupem proto vyzkoušejme, zda jí nevadí obyčejný obojek. Některé obojky navíc mají specifický zápach, který může vadit majiteli.
Chcete se k zeptat na cokoliv k tématu? Obraťte se na naše poradce.
Rozbalit všechny příspěvky
Video týdne
Taky se občas po práci cítíte tak, že si říkáte: ať mi všichni třeba vlezou na záda!? Dnes už prostě nic dělat nebudu...
Příběh zvířátka
Říkají mi Rago, Ragoušku, Ragajdo, Rufajdo, nebo když si vypůjčím třeba botu, tak křičí Ragíííno! (to je povel k držení v zubech, to já už poznám)...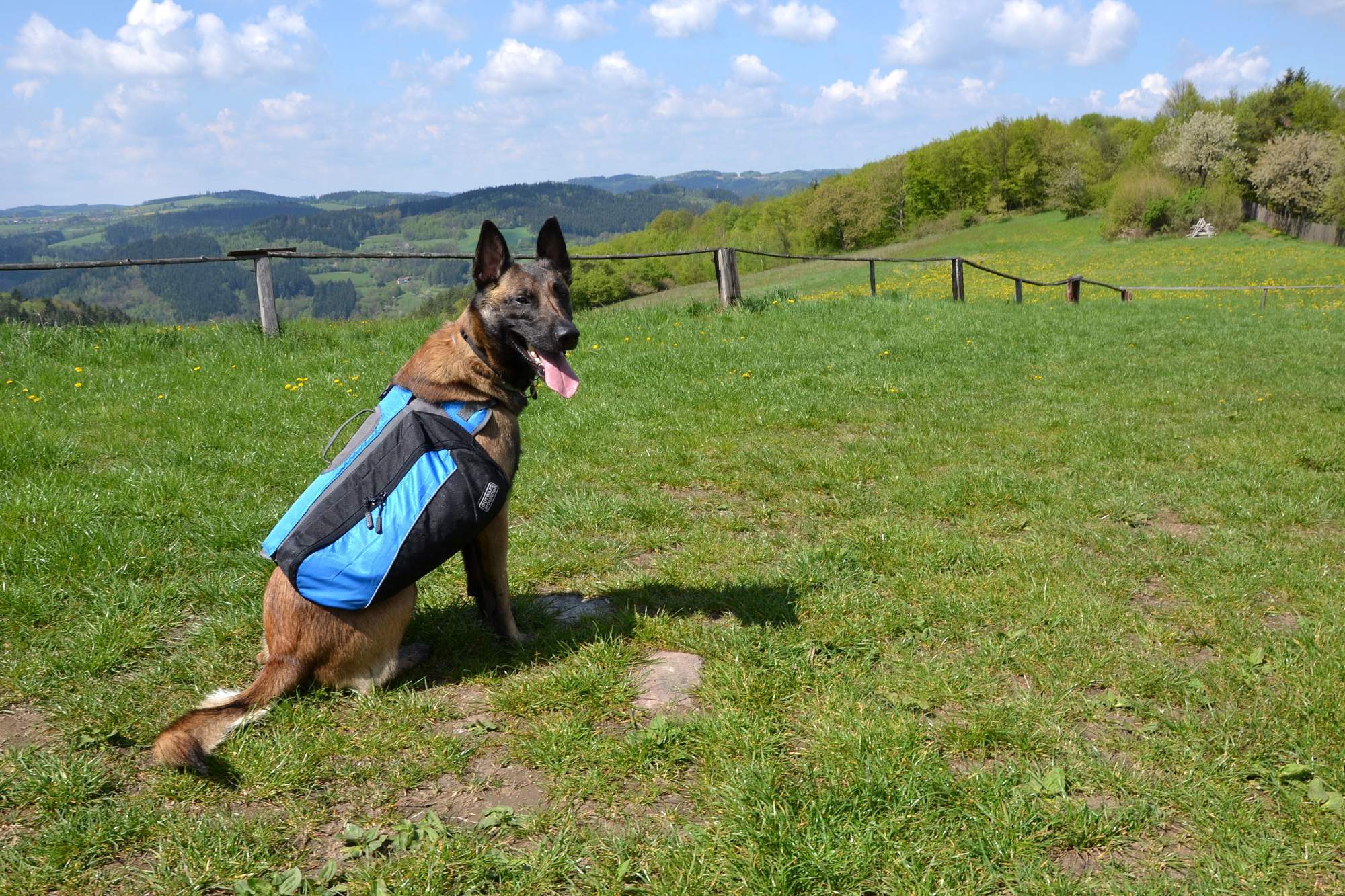 Jak naučit kočku chodit na…

Já používám samočistící toaletu CatGenie, a kočky si zvykly bez problémů hned. Já se nemusím o nic starat, jelikož se čistí sama. Mám…

Kočičí chřipka je častá, ale…

Dobrý den, Marcelo, to mě moc mrzí. Asi je to případ od případu, pokud zvěrolékař nazná, že nejde kočičce pomoci, pak to tak bohužel…

Jak sestavit psí jídelníček na…

Děkuji, vše jsem si přečetl a dám si na jídelníčku záležet. Pomohla jste a moc.