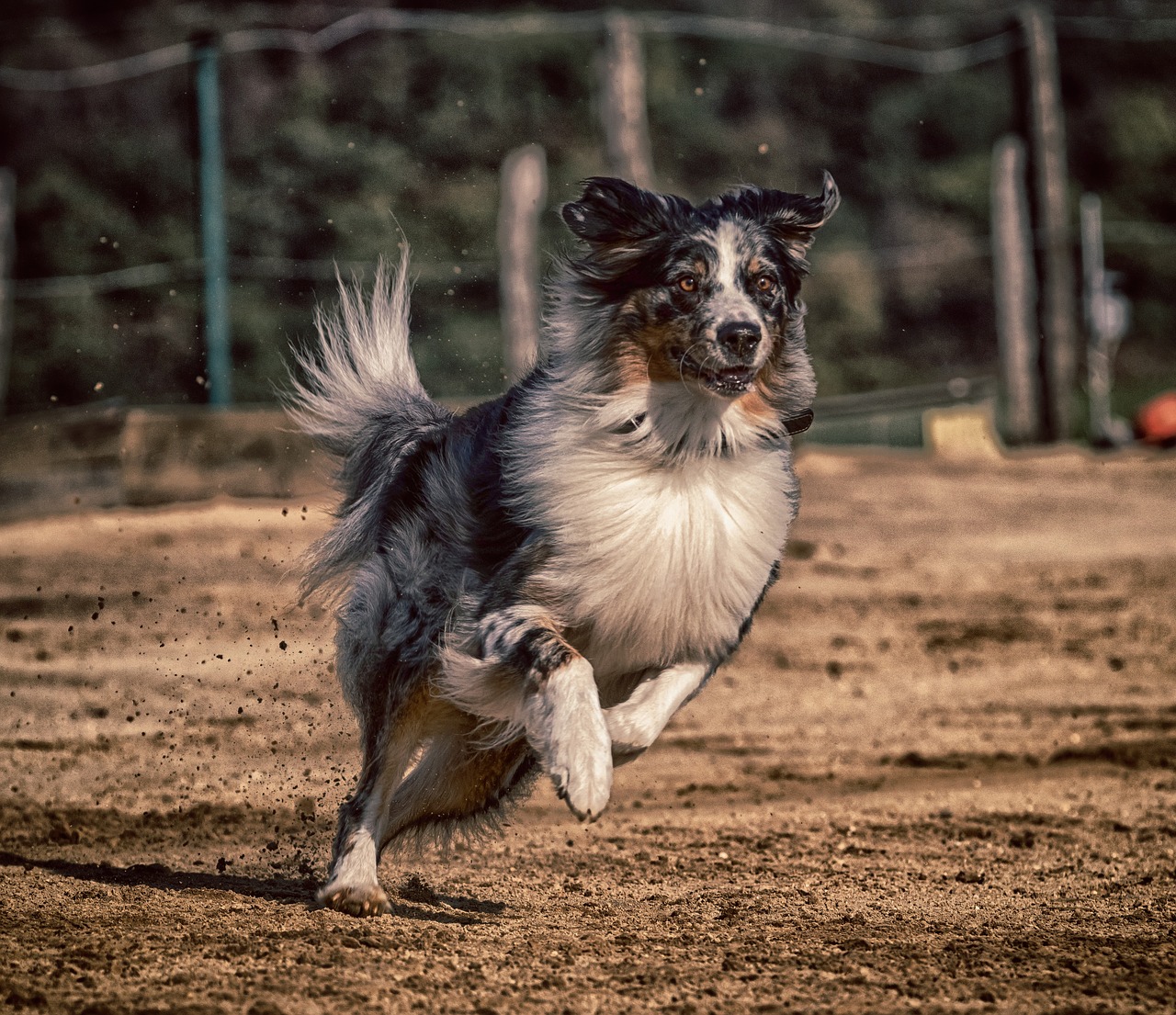 Kloubní výživa pro psy: ideální preventivní doplněk pro zdravější pohyb
Pejsek špatně chodí, bolí ho klouby a má problémy dokonce i vyjít pár schodů. Tomu můžete zamezit snadno, pokud budete včas myslet na jeho stáří. Kloubní výživa pro psy je vhodný doplněk stravy, který by měl užívat každý pejsek. Trvale by ji však měli mít ti psi, kteří trpí více na onemocnění kloubů, psi v zátěži nebo senioři. Rádi poradíme, jak vybrat správně vitamíny na klouby pro psy, aby byli pejsci zdraví a plní života i ve stáří.
Proč kloubní výživa pro psy pomáhá
Problémy s klouby nemáme jen my lidé, ale mohou je také mít naši mazlíčci. Vše ale lze podchytit a zdravotní problémy psa zmírnit, pokud se kloubní výživa pro psy podává včasně. Komplexní a kvalitní kloubní výživa pro psy obsahuje:
kolagen
chondroitin
glukosaminsulfát
vitamíny
minerály
bylinné extrakty
antioxidanty
Nejdůležitější složkou je kolagen, který se dostává do chrupavkových a kostních buněk. Zde ovlivňuje metabolismus buněk kloubní chrupavky i kosti a zvyšuje tvorbu kloubního kolagenu.
To ale není vše. Kloubní výživa pro psy zajišťuje také:
výživu a regeneraci šlach, vazů a kostí
zmírnění nebo odstranění poškození kloubů
zabezpečení novotvorby kolagenních látek
zabránění úbytku chrupavky
zlepšení hybnosti
Vitamíny na klouby pro psy může užívat i štěně
Kloubní výživa pro psy se užívá preventivně, aby měl pejsek zdravé kosti, klouby a neměl problém s pohybem. Preventivně se vitamíny pro psy užívají v těchto případech:
u psů, kteří mají sklon ke kloubním problémům
vhodné jsou pro ty, kteří jsou vytížení - sportující nebo služební psi
používat by je měli psi s nadváhou
ideální jsou pro psy seniory
kupujeme je i štěňatům větších plemen
Neznamená to tedy, že vitamíny na klouby pro psy by měli brát pouze starší psi nebo ti, co již mají zdravotní problémy. Hlavně u štěňat velkých plemen, jako jsou třeba chrti, malamuti, nebo dogy. Je potřeba myslet na výživu včas.
Vitamíny pro psy užívají hlavně psi se špatným pohybem
Vitamíny na klouby pro psy ale užívají především ti, kteří mají problém s pohybem. Mezi nejčastější pohybové problémy patří, když pejsek:
kulhá
hůře vychází schody
špatně vstává z pelíšku
při pohybu kňučí
nechce se mu chodit na procházky
nedokáže běhat
prodělal úraz a operaci kloubů
Rozhodně byste ale neměli zaspat na vavřínech. Vždy je lepší myslet na vitamíny pro psy dříve, abyste zabránili zbytečné a nepříjemné bolesti. Váš mazlíček vám za to bude neskonale vděčný.
Jak vitamíny pro psy užívat?
Většina kloubní výživy patří mezi léky, které pomalu působí. Chvíli tedy trvá, než se účinky projeví. Záleží samozřejmě ale na charakteru problému a na stavu pejska. Nikdy ale nekupujte kloubní výživu ani jiné vitamíny pro psy bez konzultace s veterinářem. Mohli byste pejskovi více ublížit než pomoci.
U většiny léků se doporučuje podávat vitamíny denně podle předepsaného dávkování. Většinou se jedná o 1 až 2 tablety denně. Pejskovi je můžete schovat do oblíbeného pamlsku, paštiky nebo přimíchat do granulí.
Nezapomínejte na doplňky pro psy na srst i kůži
Kloubní výživa pro psy ale není vše, co můžete svému miláčkovi obstarat, aby byl zdravý. Existuje celý řada doplňků, se kterými může mít pes zdravější a šťastnější život. Mezi nejzákladnější doplňky stravy patří:
Doplňky pro psy na srst a kůži
Vhodné jsou hlavně pro ty pejsky, kteří mají nevzhlednou a mastnou srst, trpí nadměrným vypadáváním anebo mají kožní problémy jako je svědění nebo poranění. Tyto doplňky pro psy v sobě obsahují vitamíny a látky, které podporují vitalitu kůže, dodávají lesk a pevnost srsti a zbavují psa problémů.
Takové doplňky pro psy většinou obsahují mořské řasy, omega kyseliny a biotin. Opět se ale vždy raději poraďte s veterinářem.
Doplňky pro psy na trávení
Pes může trpět i zažívacími potížemi, a právě pro tyto případy jsou tu doplňky pro psy na trávení. Upravují životní prostředí zažívacího systému a podávají se hlavně při průjmu nebo zvracení. Ideální jsou také v případě, kdy pejsek bere antibiotika nebo při rekonvalescenci.
Rozbalit všechny příspěvky
Video týdne
Taky se občas po práci cítíte tak, že si říkáte: ať mi všichni třeba vlezou na záda!? Dnes už prostě nic dělat nebudu...
Příběh zvířátka
Říkají mi Rago, Ragoušku, Ragajdo, Rufajdo, nebo když si vypůjčím třeba botu, tak křičí Ragíííno! (to je povel k držení v zubech, to já už poznám)...