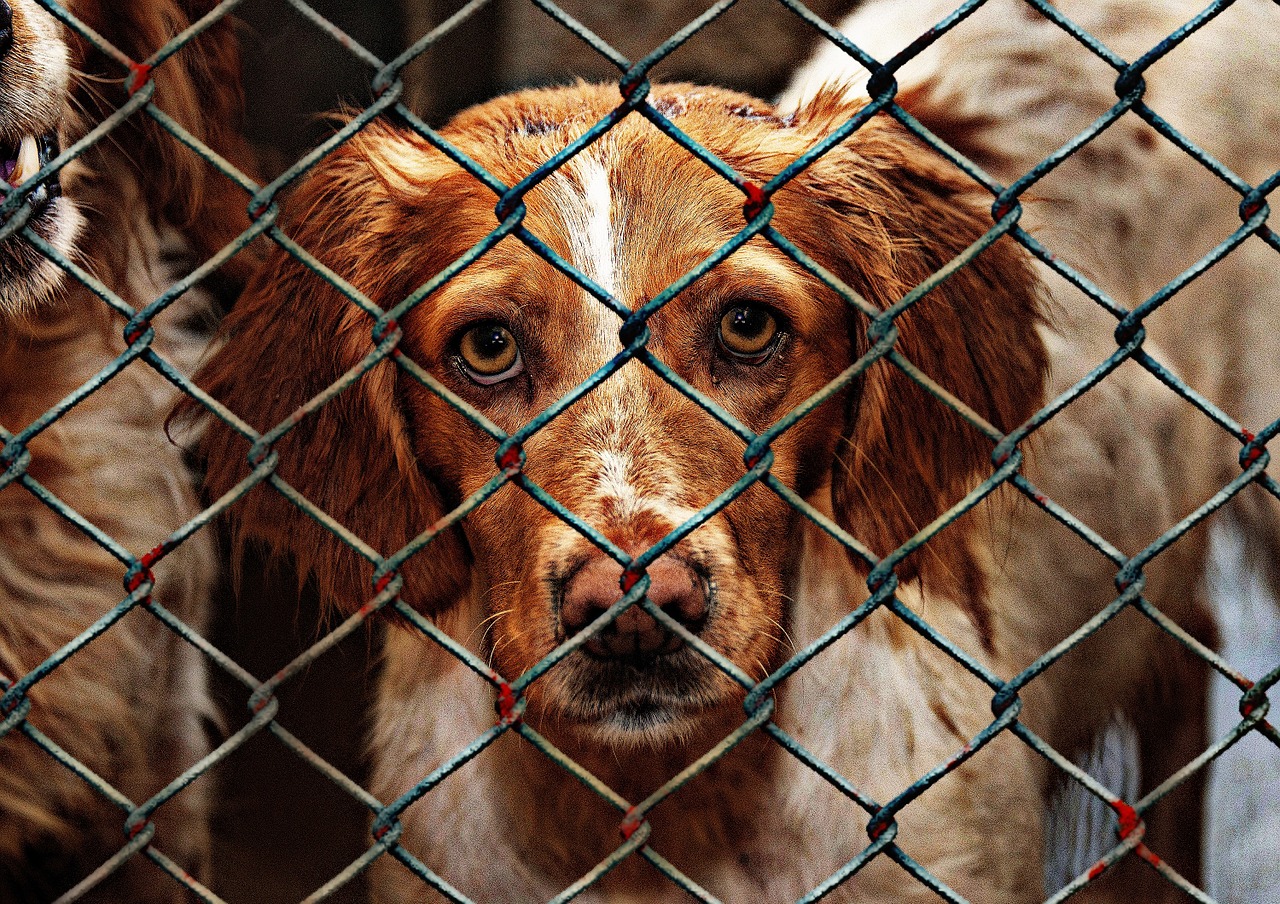 Je pes z útulku opravdu nebezpečný a nemocný? 9 nejčastějších mýtů o psech z útulku
Pes z útulku je neposlušný a agresivní. Tak to jsou jedny z největších mýtů, které o pejscích z útulku převládají. Řada lidí volí raději čistokrevné štěňátko s jasným původem. Ale čtyřnohý kamarád z útulku nám bude dávat stejně tolik lásky, jako každý jiný. Zjistěte, jaké jsou ty největší mýty o psech z útulku. Možná, že se rozhodnete pejska nebo štěně přijmout i do své rodiny. Útulek pro psy je sice záchranou, ale ne opravdovým domovem.
I pes z útulku potřebuje správnou péči
Než k nám domů pes z útulku přijde, zkusme od zaměstnanců zjistit co nejvíce informací. Co má pejsek rád, jestli má speciální potřeby a zda trpí nějakými chorobami. Postaráme se mu tak o ten nejlepší domov.
Základem je kvalitní krmivo. Výběr uzpůsobme pejskově věku a zdravotním potřebám. Nekvalitními a levnými granulemi bychom mu mohli zadělat na zdravotní problémy.
Stejně jako každý jiný pejsek, i ten z útulku potřebuje naši lásku. Před jeho pořízením zvažme naše možnosti. Kolik času mu denně můžeme věnovat a kde bychom ho rádi ubytovali. Ujasníme si tím, jaké plemeno by u nás bylo šťastné. Stejně tak se zamysleme i nad tím, jestli je po nás lepší pes anebo štěně z útulku.
Nezbytností jsou základní potřeby, jako pro jiné pejsky: miska na vodu a na jídlo, pelíšek, hračky, vodítko, náhubek, obojek, bouda a další.
Nezapomeňme ani na zdravotnické potřeby a léky. Samozřejmostí jsou například antiparazitika. Předem si také zajistěme dobrého veterináře.
9 nejčastějších mýtů o psech z útulku
Adopce pejska z útulku má řadu pozitiv. Dáváme mu druhou šanci, spokojený život a do domácnosti si přinášíme nového člena rodiny, který se nám odvděčí svou láskou. Ale od adopce nás může odrazovat řada mýtů, které o pejscích z útulku převládají. Většina z nich ale není pravdivá.
1. Pes z útulku je agresivní a někoho napadl.
Spousta pejsků končí v útulcích jako nalezenci. Buďto se zatoulali nebo na ulici žijí už delší dobu. Nemusí proto být týraní ani mít sklony k agresi. Důležitější než pejskova historie je to, jak se chová teď. Útulek pro psy ho nechá vyšetřit a pozorně si zde všímají jeho chování. Pokud je pes z útulku doporučený jako klidný a vyrovnaný, pravděpodobně také bude.
2. Pes z útulku je kříženec.
Pes z útulku může být kříženec, ale není to pravidlo. I v útulcích najdeme čistokrevné pejsky, kteří pouze neměli štěstí na páníčky.
3. Pes z útulku je nemocný.
Pes z útulku dostane tu nejlepší veterinární péči. Vyšetří ho zvěrolékař, naočkuje ho a někdy i provádí kastraci. Navíc se o všech jeho zdravotních problémech dozvíme přímo od zaměstnanců útulku. Je to jedna z prvních informací, která se o pejskovi podává.
4. Starší psi si nedokážou s novým páníček vybudovat tak silné pouto.
Věk není stěžejní faktor pro náklonnost pejska k páníčkovi. Řada majitelů starších psů z útulku naopak potvrzuje, že navázání dobrého vztahu s takovým pejskem není vůbec problém. Psí povaha je velmi laskavá a lidi si pes snadno zamiluje.
5. Pes z útulku nikdy nemůže být dobrým dárkem.
Pejsek jako dárek je velmi sporným tématem. Pokud ale víme, že náš blízký po pejskovi touží, darováním psa z útulku prospějeme jak novému páníčkovi, tak pejskovi samotnému. Navíc můžeme mít dobrý pocit, že jsme se osamělému pejskovi postarali o nový domov. Jen se nezapomeňme ujistit, že obdarovávaný o mazlíčka opravdu stojí.
6. Pokud máme malé děti, adopce velkých anebo silných psů je špatný nápad.
Neexistuje důkaz o tom, že by se větší psi k malým dětem hodili méně, než psi menší. Ačkoli v nás může jejich velikost vyvolat respekt, nenechme se zmást. Větší psi jsou k malým dětem často vhodnější. Jsou to ochranáři a hlídači, malé dítě budou brát za člena své smečky, kterého mají na starost. Se zaměstnanci útulku se pobavme o pejskově povaze a návycích. Pokud nám ho útulek pro psy doporučí, velikost není žádný problém.
7. Štěně z útulku si pořídit nejde.
V útulcích najdeme pejsky různého stáří, ras a velikostí. Klidně si proto z útulku můžeme pořídit i štěňátko, stačí se pouze porozhlédnout.
8. Útulek pro psy o svých svěřencích nic neví.
Může to být překvapením, ale často se psi do útulku dostávají přímo od svých původních páníčků. Nemusí mít na mazlíčka čas, stěhují se nebo se pes špatně snáší s jiným zvířetem v domácnosti. Důvodů může být celá řada. Díky tomu se od nich útulek pro psy o mazlíčkovi dozvídá vše, co je nutné.
9. Pořízení psa z chovů je bezpečnější, protože chovatelé znají předky a rodinnou historii psa.
Můžeme mít za to, že pes z útulku je často nemocný a potřebuje náročnou péči. Ale pejsci z čistokrevných chovů mají často genetická onemocnění a předpoklady pro zdravotní problémy. Každé plemeno má vlastní specifické choroby, ke kterým má sklon. Navíc štěňátko z chovu nemá zcela vyvinutou povahu a chovatel nám ho prodá kvůli našemu zájmu.
V útulcích se naopak snaží najít co nejlepšího majitele pro pejskův životní styl. Z útulku se o psovi dozvíme daleko více, než z chovů. Útulek pro psy nemá jako motivaci peníze, ale spokojenost pejska, i nás.
Rozbalit všechny příspěvky
Video týdne
Taky se občas po práci cítíte tak, že si říkáte: ať mi všichni třeba vlezou na záda!? Dnes už prostě nic dělat nebudu...
Příběh zvířátka
Říkají mi Rago, Ragoušku, Ragajdo, Rufajdo, nebo když si vypůjčím třeba botu, tak křičí Ragíííno! (to je povel k držení v zubech, to já už poznám)...