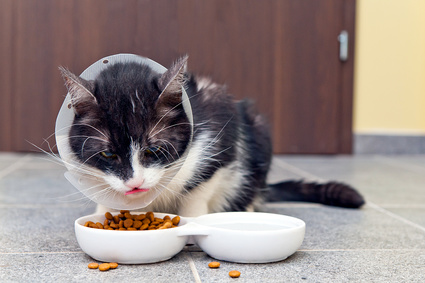 Jaké krmivo vybrat pro kastrované kočky? Poradíme vám, co všechno bude kočka po kastraci potřebovat
Kastrace koček má řadu výhod, kočky po ní ale potřebují speciální péči. Jejich chování a potřeby se po zákroku mění a s tím by se měla změnit i naše péče. Základem je dobré krmivo, po kterém kastrované kočky netloustnou. Poradíme vám, jak se postarat o nově kastrované kočky, i o ty, co už operaci mají delší dobu za sebou. Dáme vám všechny nezbytné informace, poradíme, jaké granule pro kastrované kočky vybrat a jak o ně správně pečovat.
Jaký je rozdíl mezi kastrovanou a nekastrovanou kočkou?
Kočky mají velmi silný rozmnožovací pud, říje se tak pro ně stává vyčerpávajícím a stresovým obdobím. Když ji nemusí podstupovat, jsou k lidem hned přátelštější, klidnější a mírnější. Přestávají se také toulat po okolí, takže se snižuje riziko úrazu, například ze srážky s autem. Kocouři se zase vyhýbají rvačkám s jinými kocoury, z kterých by mohli odejít s četnými zraněními. Zároveň přestávají značkovat své území močí, takže nás ušetří nepříjemného zápachu.
Negativem kastrace ale může být nadváha. Zejména domácí kočky můžou tloustnout, protože nemají tolik pohybu, jako kočky venkovní. Je důležité jim pořídit kvalitní krmivo pro kastrované kočky, které je zasytí, ale nebudou po něm přibírat. Podobně, kvůli kastraci můžou začít kočky více lenivět. Dalším negativem je větší náchylnost kastrovaných koček k urologickým potížím.
Péče o kočku těsně po kastraci
Pokud naše kočka právě prodělala kastraci a přinášíme si ji zpět domů, nesmíme podcenit pooperační péči. Ačkoli je kastrace běžným zákrokem, pro kočku je stále silným zásahem.
Klidné a pohodlné místo
Zvíře nesmíme dát na vyvýšené místo, jako je gauč nebo postel. Až se kočka začne z narkózy probouzet, bude mít velmi špatnou koordinaci a mohla by spadnout a ublížit si. Ideální je ji zavřít do přepravky, kde bude mít deku nebo ručník, aby se jí pohodlně leželo. Můžeme sem umístit i termofor, kočka musí být v teple. Zabraňme ostrému nebo přímému dennímu světlu, ideální je pološero.
Šetrné zacházení
Kočka v anestezii je velmi zranitelná. Pokud bychom se s ní mazlili nebo ji nešikovně přenášeli, můžeme jí způsobit zranění nebo zabránit dýchání. Buďme na ni velmi opatrní. Ideální je kočku opatrně položit a pootočit jí hlavu na bok, aby jí nemohl zapadnout jazyk.
Po probuzení
Kočka začne chodit zhruba tři hodiny po zákroku. Musí mít přístup ke krmivu i k vodě, ale nenuťme ji k jídlu ani pití. Pokud jídlo vyzvrací, nemusíme se znepokojovat. Je to běžný důsledek narkózy. Druhý den by mělo být zažívání i močení v pořádku.
Kočka mívá stehy zhruba deset dní. Po tu dobu si ránu nesmí lízat, mohla by si sem zanést infekci. Kočce dáme límec anebo košilku. Také ji nesmíme koupat, opět kvůli infekci. I když je velmi náročné udržet kočku v klidu, snažme se, aby po zákroku neměla fyzicky náročné aktivity, omezme skákání a divoké hraní. U kocoura je zotavování rychlejší než u kočky.
Pozorování
Kočku pozorujme, měla by se pomalu vracet do běžného života. Gáza by jí neměla prosakovat, ani krví ani jinou tekutinou. Pokud ano, je to signál, že bychom měli vyhledat zvěrolékaře. Pokud vidíme i jiné nezvyklosti, jako že kočka nejí, má trvalý průjem, je v bolestech, má problémy s dásněmi nebo nemočí, ihned se obraťme na veterináře.
Základem je vhodné krmivo pro kastrované kočky
Kvůli sklonu kastrovaných koček tloustnout u nich musíme dbát především na správnou stravu. Jejich metabolismus se zpomalí a příjem kalorií se musí snížit o 25%. Pokud bude mít krmivo pro kastrované kočky vyšší energetickou hodnotu, kočka bude přibírat. Není potřeba zmiňovat, že obézní kočky tíhnou k celé řadě nemocí, a proto nesmíme jejich váhu podceňovat. Pokud ale kočku naše krmivo nezasytí, bude mít potřebu stále jíst. V horším případě si bude hledat potravu jinde, než ve své misce. Velmi vhodné granule pro kastrované kočky jsou například Feline Perfection. Ideální je podávat kočce více porcí za den, ale v menších dávkách.
Pravidla pro krmení granulemi pro kastrované kočky:
Nesmí

mít vysokou kalorickou hodnotu.

Musí mít dostatek živin.

Více porcí denně v menším množství.
Věnujme kočce větší pozornost
Kastrovaná kočka se zbavuje svých sexuálních pudů. Kocouři jsou méně teritoriální, kočky zase méně podrážděné kvůli potřebě mít koťata. Je pravděpodobné, že si nás začnou více všímat, budou si chtít více hrát a mazlit se s námi. Snažme si na ně najít čas, když ho s námi zrovna budou chtít trávit. Pro kočku se stáváme důležitým společníkem, nutkání vyhledávat jiné kočky nebo kocoury kvůli rozmnožování mizí. Dokonce ji můžeme kvůli delšímu času, který s námi tráví, naučit více dovedností.
Více si hrajme
Můžeme spojit příjemné s užitečným a využít toho, že jsou kastrované kočky hravější. Kvůli větší lenivosti a sklonu přibírat se snažme, aby kočka měla alespoň nějaký pohyb. Když si s námi bude ochotná hrát, využijme toho. Můžeme pořídit nové hračky, jejich nabídka je velmi pestrá. Zkusme být trpěliví a najít takovou, která bude naše kočky bavit. Jistotou zůstává laserové ukazovátko.
Urologické potíže může zmírnit kvalitní krmivo pro kastrované kočky
Kastrované kočky tíhnou k urologickým problémům. I ty ovlivní dobrá strava. Kvalitní granule pro kastrované kočky dodávají dostatek živin a vitamínů, které urologickým potížím předchází. Pokud se urologické potíže u kočky objeví, nezanedbejme je a navštivme s ní zvěrolékaře.
Chcete se k zeptat na cokoliv k tématu? Obraťte se na naše poradce.
Rozbalit všechny příspěvky
Video týdne
Taky se občas po práci cítíte tak, že si říkáte: ať mi všichni třeba vlezou na záda!? Dnes už prostě nic dělat nebudu...
Příběh zvířátka
Říkají mi Rago, Ragoušku, Ragajdo, Rufajdo, nebo když si vypůjčím třeba botu, tak křičí Ragíííno! (to je povel k držení v zubech, to já už poznám)...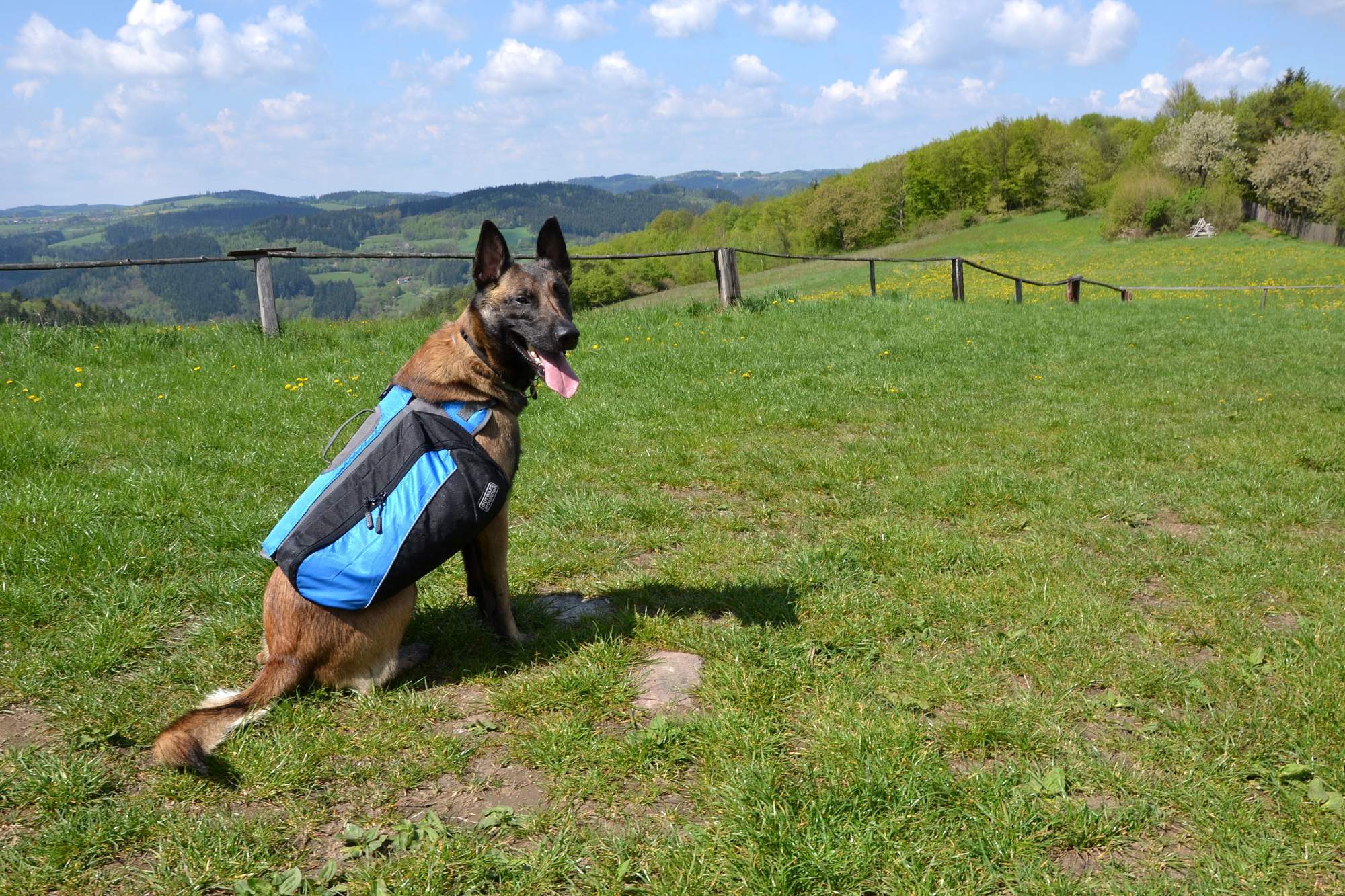 Mezi nemoci starších psů…

Dobrý den Jitko, ortopedické pelíšky jistě mají svůj význam. Většinou je tvoří paměťová pěna, která klade odpor a přizpůsobí se…

Jak vybrat správný pelíšek pro…

Společné spaní se psem je fajn :D , ale problém je, když má pes zdravotní komplikace. Třeba pro psy s nemocnými klouby je ten ortopdedický…

Beta bojovnice je agresivní rybka…

Milá redakce,děkuji za odpověď.Podrobně jsem betu prohlédla.Nikde žádné tečky ani povlak.Jediné,co se mi nelíbí, je změna ploutví.Jsou…