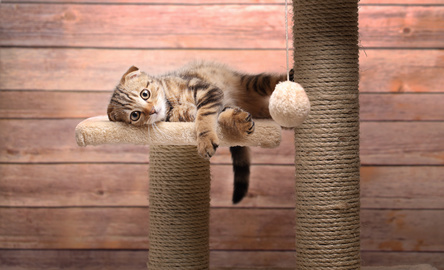 Jak vybrat nejvhodnější škrabadlo pro kočky?
Škrabadlo pro kočky je věc, bez které se jako majitelé těchto domácích šelem rozhodně neobejdete. Kočky škrabadlo ke svému životu potřebují, nezbytné je zejména pro ty chované doma. Jeho správným výběrem poskytnete kočce jak místo k obroušení drápků, tak i k zábavě a divočení. Jak najít takové škrabadlo, které bude vaší kočce skutečně vyhovovat? Rady a tipy najdete v článku.
Škrabadlo uchrání nábytek před kočičími drápy
Možná si myslíte, že mít doma škrabadlo je naprosto zbytečné. Opak je ale pravdou. Protože drápky kočkám dorůstají po celý život, musí si je neustále brousit. Zatímco venkovní kočky si poradí v přírodě a obrousí si drápky například o kůru stromů, domácí kočky to mají složitější. Proto je nezbytné, abyste jim možnost broušení drápků zajistili. Ideální je k tomu škrabadlo. V opačném případě si kočka své škrabadlo najde sama, ovšem z poškrábaného nábytku nebo koberce asi nebudete nadšeni.
Škrabadlo pro spokojenou kočku
Když kočka škrábe věci kolem sebe, dělá to ze své přirozenosti. Takové broušení totiž slouží k několika věcem – kočka díky němu:
obrušuje svoje drápky
zanechává značky – a to nejen viditelné, ale i značky pachové díky žlázám na tlapkách
hraje si
protahuje se
uklidňuje se a dostává se do pohody
Chcete mít zdravou a dobře naladěnou kočku? Postarejte se o to, aby měla možnost škrábat. K tomu skvěle poslouží právě škrabadlo pro kočky.
Škrabadlo pro kočky vyrobíte nebo koupíte
O nutnosti škrabadla pro kočky už jistě nepochybujete. Jak si ho ale obstarat? Pokud rádi kutíte, můžete škrabadlo pro kočku vyrobit sami. Stačí vám kartonové trubky či tubusy, které omotáte sisalovým provazem nebo obyčejným lanem. Samozřejmě můžete škrabadlo také zakoupit v obchodech s chovatelskými potřebami. Na výběr máte nespočet druhů a provedení. Zde je však i kámen úrazu. Jak z toho nepřeberného množství vybrat škrabadlo, které bude vaší kočce nejvíce vyhovovat a líbit se jí?
Místo pro hru i odpočinek
V prvé řadě myslete na bezpečnost kočky, její škrabadlo tedy musí být pevné, stabilní a samozřejmě z vhodných materiálů. Zároveň mějte na paměti i to, jaký máte prostor a jaké škrabadlo se vám domů vejde. Existují malé škrabací podložky a miniškrabadla vhodná do opravdu malých prostorů. A naopak pokud máte dostatek místa, můžete zkusit větší škrabadlo pro kočky nebo kočičí strom. Nezapomeňte, že kočka vnímá škrabadlo i jako hernu, a je tedy potřeba tomu prostor uzpůsobit – podle velikosti vaší kočky i podle toho, jak je hravá a divoká. Naopak pokud kočka ocení místo dovádění spíš povalování se, doplňte škrabadlo pelíškem.
Jak zvíře naučit na škrabadlo pro kočky?
Ať už vybíráte sebelépe a myslíte na to, co by vaši kočku mohlo nejvíce potěšit, nemusí se škrabadlo hned napoprvé setkat s úspěchem. Ne vždy se kočky naučí jej používat samy od sebe. Můžete jim proto pomoci a zařídit, aby se jim škrabadlo zalíbilo, pomocí různých lákadel. Účinná je třeba šanta kočičí nebo kozlíkové kapky, které kočky silně přitahují a povzbuzují je k dovádění.
Budoucí úspěch škrabadla pro kočky ale samozřejmě nejvíce záleží na tom, aby bylo vybrané s ohledem na potřeby, temperament a povahu dané kočičky. Vždy proto myslete především na ni.
Rozbalit všechny příspěvky
Video týdne
Taky se občas po práci cítíte tak, že si říkáte: ať mi všichni třeba vlezou na záda!? Dnes už prostě nic dělat nebudu...
Doporučujeme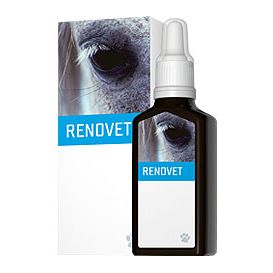 Renovet 30ml EnergyVet
Veterinární produkt pro zvířata Játra, žlučník, pohlavní orgány, močové a pohlavní cesty, otoky,...
Příběh zvířátka
Říkají mi Rago, Ragoušku, Ragajdo, Rufajdo, nebo když si vypůjčím třeba botu, tak křičí Ragíííno! (to je povel k držení v zubech, to já už poznám)...