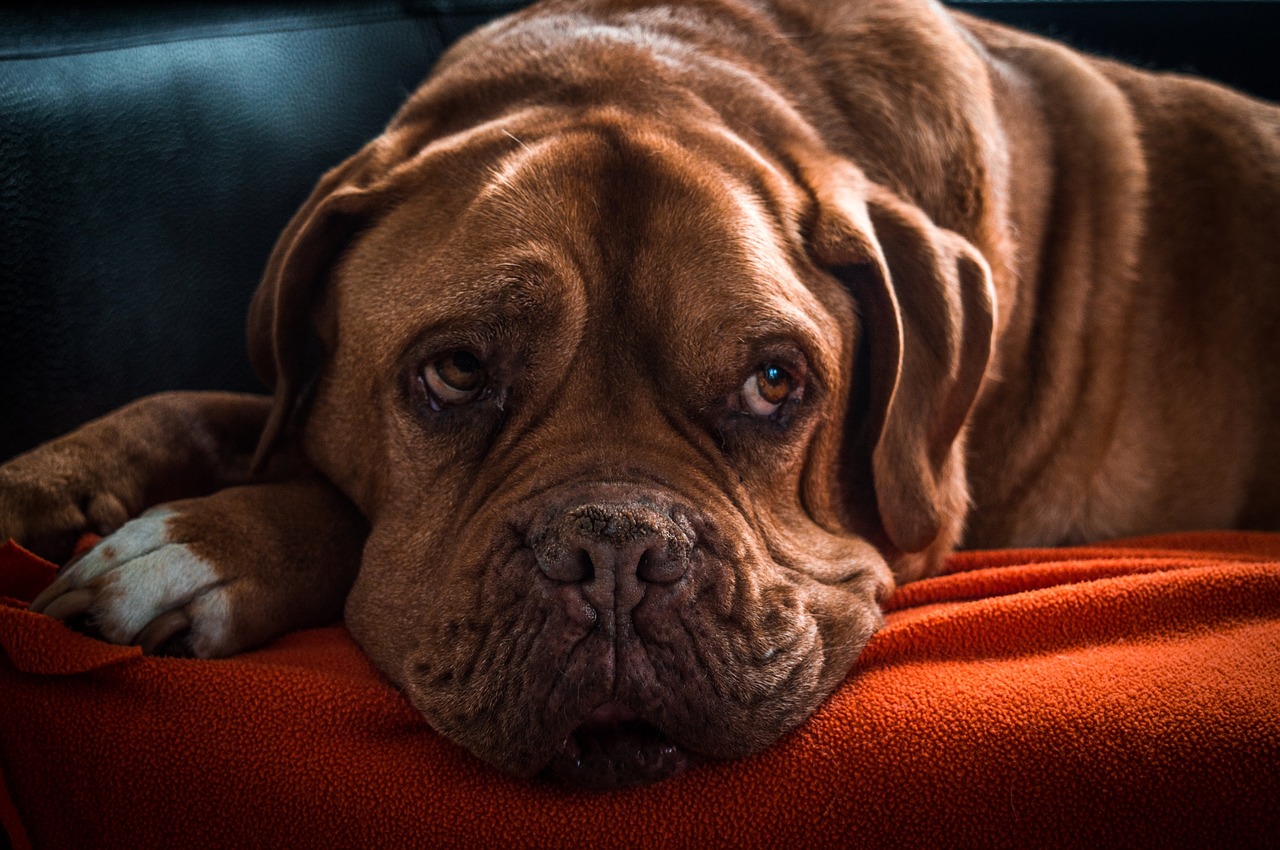 Granule pro staré psy obsahují více vitamínů pro kvalitnější život! Pes senior potřebuje důkladnější péči
Málokterý majitel psa si uvědomuje, že čím je pejsek starší, tím více potřebuje naši péči a starost. Položili jste si již otázku, co potřebuje pes senior? Jestli chcete, aby si mazlíček užíval krásný, zdravý a bezproblémový život, pak zbystřete. Starý pes potřebuje především kvalitní a vhodně zvolenou stravu. Granule pro staré psy obsahují mnoho prospěšných a potřebných vitamínů, proteiny i rybí olej. Kdy ale na tyto granule přejít a jak je poznat? Vše vám rádi vysvětlíme, abyste byli na stáří vašeho psa dokonale připraveni.
Kdy je pes senior? Záleží na psím plemenu
Stáří se nevyhne ani nám, ani našim psím mazlíčkům. Otázkou je, kdy se z pejska stane pes senior. Podle odborníků a veterinářů záleží nejen na psím plemenu, ale také na tom, jak dobře jste se o mazlíčka po celý jeho život starali.
Obecně však lze říci, že drobnější plemena se do seniorského věku dostávají po 10 letech. Naopak u středních a velkých plemen očekávejte stáří již dříve, a to od 7 až 9 let. Důvodem je to, že větší psi mají také větší zátěž, rychleji se jim kvůli velikosti a hmotnosti ničí klouby a také je mnoho z nich náchylnějších na některé nemoci, které stáří urychlují.
Starý pes nejen šediví, ale také špatně vidí
Jak poznáte, že se váš pejsek přehoupnul do seniorské kategorie a už není takový aktivním mladíčkem jako dříve? Jednoduše. Stačí si všímat jeho vzhledu, návyků a zdravotního stavu. Mezi nejčastější příznaky, který starý pes vykazuje, patří:
šedá srst, nejprve v okolí čenichu a okolo očí
zhoršení smyslů - špatný zrak, čich i chuť
horší orientace v prostoru
časté polehávání, nižší aktivita
ztráta zubů
pomalejší chůze
větší a častější únava
úbytek svalové hmoty
A právě v těchto chvílích je nutné, abyste se o pejska starali ještě pěčlivěji a důkladněji. Především se jedná o úpravu jídelníčku, který pes senior potřebuje.
Granule pro staré psy obsahují vitamíny, rybí olej i proteiny
Pokud chcete, aby si pejsek mohl užívat hezký a zdravý život i v pokročilém věku, pak dbejte především na rozdílné stravování. Je nutné přejít na granule pro staré psy, které pomohou zkvalitnit starému pejskovi život. Jestli ho budete krmit neustále stejným krmivem i ve stáří, pak mu spíše ublížíte. Granule pro staré psy jsou ideální převážně proto, že stárnoucí pes již není tak aktivní, hůře tráví a jeho energie klesá. Krmivo pro staré psy obsahuje především:
proteiny
antioxidanty
vitamíny - zvýšný obsah vitamínu D, E a C
rybí olej
vlákninu
vyvážený poměr minerálů
Speciální složení granulí pro staré psy obsahují látky podporující imunitní systém psa. Díky nim bude mít pejsek silné a zdravé nejen klouby, srst, ale i srdíčko. Pokud si nejste jisti, jaké krmivo vybrat a jak jej dávkovat, vždy se obraťte na veterináře, který vám poradí při péči o staré psy.
Proč jsou granule pro seniory důležité? Tuží jeho zdraví
Jestli vás trápí otázka, proč jsou granule pro seniory lepší volbou, důvodů je celá řada. Nezáleží na velikosti psa ani na plemeni, protože mnoho věcí je pro staré psy společných:
Potřebují granule s nižší energetickou hodnotou - pohybují se již méně a mohli by začít nabírat na váze.
Mnohem hůře tráví každé krmivo, které jim dáte - proto je potřeba myslet na kvalitní výběr granulí.
Ztrácí zuby a mohou mít problémy s dásněmi - granule pro seniory jsou měkkčí.
Mají problémy s kostmi a klouby.
Speciální granule pro seniory pomohou pejskům jejich život nejen zkvalitnit, ale také prodloužit. Rozhodně není vhodné v těchto případech na mazlíčkovi šetřit. Krmivo pro psy s vyšším věkem je vyvinuté tak, aby prospívalo jejich organismu a udržovalo je v dobrém stavu. Prodlužte svému pejskovi šťastný život!
Rozbalit všechny příspěvky
Video týdne
Taky se občas po práci cítíte tak, že si říkáte: ať mi všichni třeba vlezou na záda!? Dnes už prostě nic dělat nebudu...
Příběh zvířátka
Říkají mi Rago, Ragoušku, Ragajdo, Rufajdo, nebo když si vypůjčím třeba botu, tak křičí Ragíííno! (to je povel k držení v zubech, to já už poznám)...