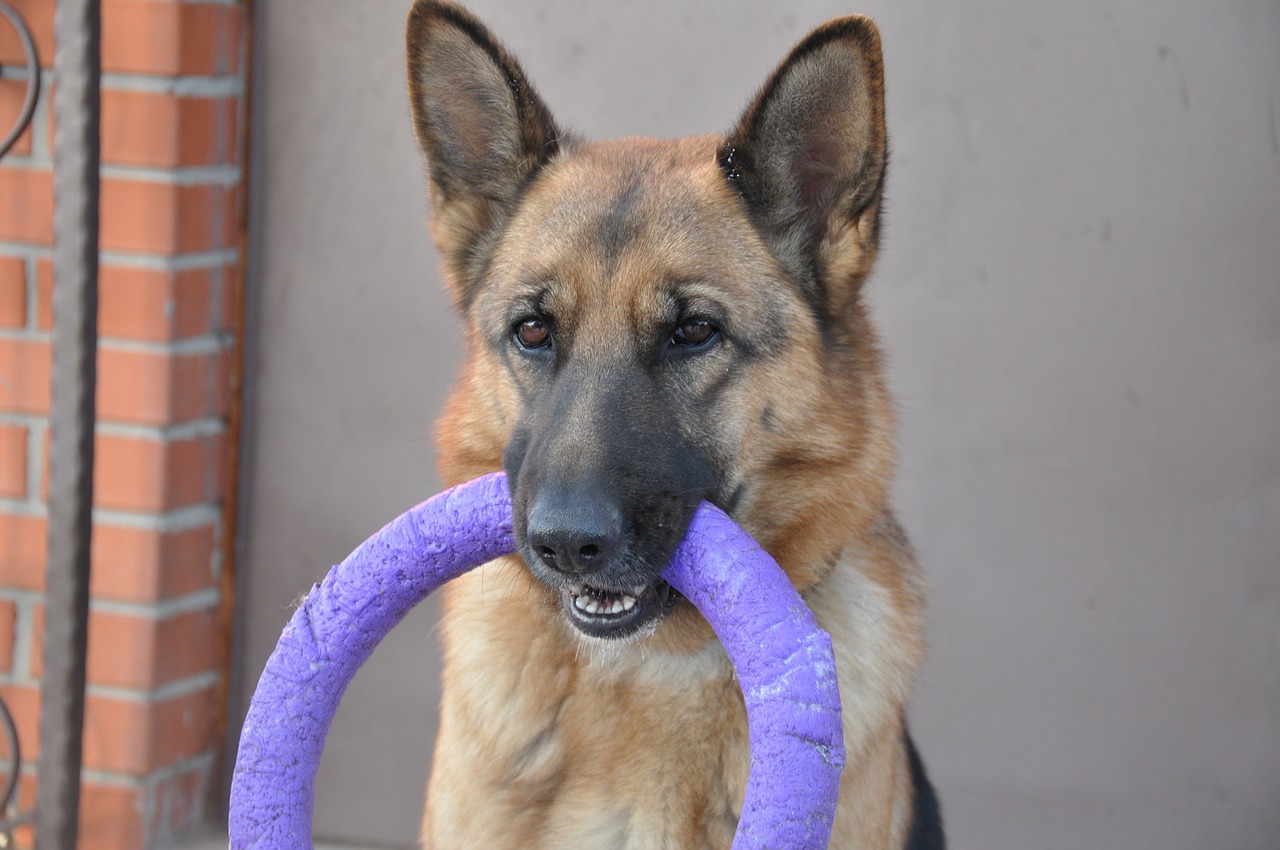 Dog puller je nový psí sport, který zabaví mazlíka i vás. Dva kruhy z odolného materiálu jsou skvělé i pro výcvik psa
Psí sport ideální pro všechna plemena psů i pro všechny majitele různého věku až po seniory. Nezáleží na tom, zda máte yorkšíra nebo vlčáka, dog puller je skvělý psí sport, hra a intenzivní trénink pro vaše mazlíky. Název sportu pochází od výcvikové pomůcky zvané Puller a jedná se o poměrně nový sport. První závody se konaly v roce 2016 a našly si oblibu u mnoha majitelů i cvičitelů. Pojďme si tento unikátní a zajímavý sport představit, abyste jej mohli vyzkoušet i vy.
Dog puller: nový sport pro každého mazlíka i pána
Dog puller je název pro psí sport, který se objevil teprve před pár lety. Hned si ale získal velkou oblibu jak mezi psy, tak jejich pány. Nezáleží absolutně na tom, zda máte velkého nebo malého psíka anebo jestli jste pohybově sami aktivní či nikoliv. Tento sport nadchne každého.
A o co se vůbec jedná? Dog puller jsou dva kruhy z unikátního materiálu, se kterými intenzivně procvičíte všechny svaly svého psa. A to vše pomocí hry a bez velké námahy pro vás.
Dog puller: sadu dvou kruhů vyvinul kynolog
Tento fitness nástroj, tedy dva fialové kruhy, vyvinul profesionální kynolog. Rychle si získal oblibu i u trenérů psů díky několika vlastnostem:
Kruhy jsou vyrobeny z odolného a bezpečného materiálu
Trénink je vhodný i pro štěňata od dvou měsíců
Trénovat mohou všechna plemena psů
Pes zvyšuje svoji fyzičku
Rozvíjí se mentální schopnosti u psa
Je to trénink, ale i hra a zábava
Psí sport vyžaduje kvalitní stravu
Aby byl pes silný a měl dostatek energie pro sportování, připravujte mu kvalitní a vyváženou stravu, která mu dodá dostatek síly. Granule pro psy vybírejte vždy podle plemena psa i jeho velikosti a aktivity. Dbejte především na správné dávkování. A pozor! Před výcvikem dog puller psovi nedávejte jíst, aby nedošlo k torzi žaludku.
Psí sporty: jak vypadá dog puller při tréninku?
S těmito dvěma kruhy máte široké možnosti, jak se psem cvičit a jak ho trénovat. Základem každého tréninku jsou tři jednoduché cviky, které zvládne každý:
Skákání
Běhání
Přetahování
Tyhle tři cviky můžete různě kombinovat a přizpůsobovat možnostem psa i svým. Záleží jen na vás, jak moc psa zatížíte a jak aktivní sami budete.
Dog puller se hodí i na výcvik psa
Každá hra může být pojata také jako výcvik psa. U tohoto psího sportu tomu není jinak. Psa učíte práci s kruhy tak, aby na povel kruh chytl, donesl nebo pustil. Dva kruhy se tak mohou stát skvělou pomůckou pro výcvik psa na cvičišti, ale i třeba u vás doma na zahradě.
A kde trénovat? Všude kde vás napadne a kde je dostatek prostoru. Ideální jsou parky, zahrady, cvičáky, louky.
V dog puller můžete i závodit. Pravidla jsou snadná
Pokud se rozhodnete, že chcete v tomto psím sportu i závodit, klidně můžete. Jedná se o tzv. puller running. Soutěží se zde v uchopování kruhů v běhu. Kruh se musí ovšem házet správně - kolmo k zemi, aby se mohl kutálet.
A jak vypadá závodní pole? Rozměry jsou 10 x 30 metrů a je rozděleno na tři části po 10 metrech. Psovod kruhy hodí a pes je musí přinést zpět. Vítězí ten tým, který provede vše správně a získá největší počet bodů.
Jak dog puller trénovat? Ve fantazii se meze nekladou
S pomůckou puller můžete dělat cokoliv vás napadne. Kromě běhání, skákání a přetahování s ním můžete dělat i daleko náročnější triky. Pes může kruhy chytat ve vodě. Pozor ale. Vybírejte vždy taková místa, která dobře znáte. Hloubka by neměla být příliš velká.
Zkusit můžete i zavěšení. Kruh přivažte za větev ke stromu a nechte psa, ať se do kruhu zakousne a visí. Můžete střídat různě výšky. Pes na něj může klidně dosáhnout i ze stoje a může se ho snažit strhnout.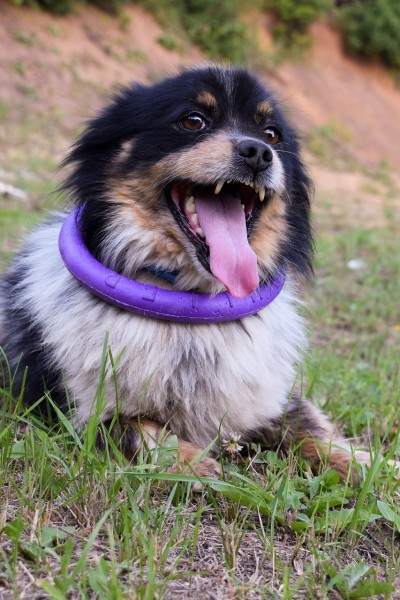 Dog puller umožňuje rozmanitý trénink a výcvik psa
Po tréninku dog puller dopřejte pejskovi odpočinek
Nezapomínejte také na to, že pes po každé hře nebo tréninku potřebuje odpočinek a relax, aby mohl nabrat síly. Nikdy psa nepřetěžujte a poslouchejte jeho tělo. Po výcviku ho odměňte miskou jeho oblíbeného a vyváženého krmiva, které mu dodá všechny potřebné živiny a vitamíny pro další hrátky.
Rozbalit všechny příspěvky
Video týdne
Taky se občas po práci cítíte tak, že si říkáte: ať mi všichni třeba vlezou na záda!? Dnes už prostě nic dělat nebudu...
Příběh zvířátka
Říkají mi Rago, Ragoušku, Ragajdo, Rufajdo, nebo když si vypůjčím třeba botu, tak křičí Ragíííno! (to je povel k držení v zubech, to já už poznám)...