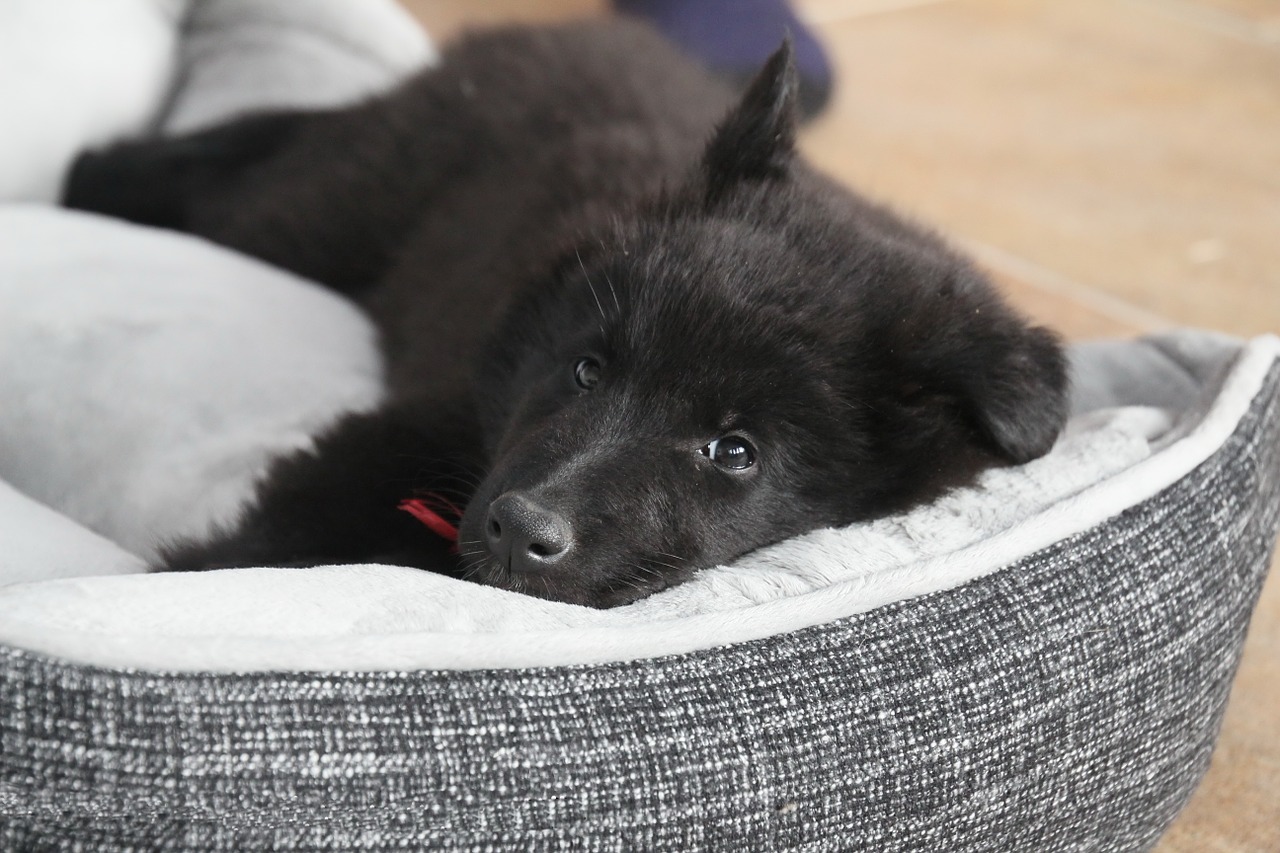 7 tipů, jak vybrat správně pelech pro psa. Myslete na velikost psa i na jeho klouby
Chystáte se pořídit si pejska, ale nevíte, jaký pelíšek vybrat, aby se mu v něm dobře spinkalo? Anebo máte doma již pejska seniora a nejste si jisti, jak poznat vhodné ortopedické pelíšky pro psy? Přinášíme vám 7 tipů, které vám pomohou vybrat pelech pro psa správně podle potřeb mazlíka. Pořídit ten správný a kvalitní pelech je totiž základem pro dobré spaní a lenošení. Hlavně u starších psů myslíme na to, aby ho při ležení nic nebolelo a netlačilo.
1. Pelech pro psa vybírejte podle plemena
Největší chybu, kterou páníčci při výběru pelechu dělají je to, že nemyslí na velikost svého psa a kupují co je napadne. Pelech musí být dostatečně velký a pohodlný. Ale pozor, aby nebyl příliš velký. Například malá čivava nebo yorkšír se ve velkém pelíšku ztratí a rozhodně se v něm nebude cítit dobře.
Změřte psa vleže a přidejte k tomu 15 až 20 cm. Takhle velký pelíšek bude pejskovi stačit. Měl by se v něm cítit příjemně i bezpečně.
2. Pelech pro psa musí být z kvalitního materiálu
Materiál pelíšku musí být hlavně kvalitní, odolný a bezpečný. Vyvarujte se plastovým pelechům, které může pes snadno prokousnout a ublížit si. Materiál by měl vyhovovat také snadné údržbě. Pelíšků máme několik druhů:
Nylonový pelíšek - jsou vodoodpudivé a lehce se čistí. Ideální jsou pro venkovní využití.
Pelíšek z textilie - jsou příjemné na dotyk a také velmi pohodlné. Skvělé jsou především pro pejsky doma. Lze jej vyprat v ruce nebo v pračce. Pro velká a těžká plemena se ale nehodí. Mohou je zničit.
Proutěný pelech pro psa - nejlépe poslouží psům, kteří jsou v kotci nebo v boudě venku. Aby se v něm mazlíčkovi dobře leželo, vystelte je měkkými poduškami nebo dekami.
3. Pelech pro psa vybírejte podle umístění pelíšku
Důležité je také přemýšlet nad tím, kde pelíšek v domě nebo venku na zahradě bude. Pelech uzavřený s vysokými boky nebo ve tvaru iglú je vhodný pro umístění do chladnější části domu. Naopak pokud bude pelíšek v teplé části, určitě je lepší pelech otevřený z nylonu nebo textilie.
4. Ortopedické pelíšky pro psy: ideální pro psy seniory nebo po operaci
Pokud je váš pejsek už postarší a trápí ho bolesti kloubů při chůzi nebo když polehává, ortopedické pelíšky pro psy jim uleví. Výplň je vyrobena ze speciálního materiálu, který drží tvar a poskytne pejskovi potřebnou oporu. Mazlíček si může pohodlně odpočinout v té poloze, která je mu nejpříjemnější a nebude ho nic bolet a tlačit.
Ortopedické pelíšky pro psy jsou vhodné i pro ty pejsky, kteří jsou po operaci a zotavují se z nějakého poranění pohybového aparátu. Pelíšek jim rozhodně pořiďte.
5. Ortopedické matrace pro psy
Existují i skvělé ortopedické matrace pro psy, které mají paměťovou pěnu. Ta se vždy přizpůsobí tomu, jak pejsek leží a poskytne mu pohodlnou oporu. Některé matrace jsou také nepromokavé, tudíž je můžete dát pejskovi také ven do kotce nebo boudy, aby měl komfortní spánek.
Ortopedické matrace pro psy se vyrábí v různých velkostech a provedení. Vybírat lze mezi textilními i těmi, které jsou potaženy imitací kůže.
6. Jak naučíme spát psa v pelechu a ne v posteli?
Někdy bývá problémem to, že pejsek se naučí spát v posteli a poté nechce do pelechu. Začátek je správný výběr pelíšku. Ten musí být pohodlný, aby v něm chtěl pes zůstat. Dejte mu do něj jeho oblíbenou hračku nebo pamlsek, aby věděl, že je to jeho bezpečná zóna a útočiště. Hlavně buďte trpěliví a nenechte se zlákat jeho smutnýma očima.
7. Pelech pro psa pravidelně čistíme
Důležité je také vědět, jak pelech pro psa udržovat. Čistěte je alespoň jednou za dva týdny. Záleží ale na tom, zda je pelíšek doma a pejsek v něm spí čistý nebo jestli je pelech venku a odpočívá v něm i špinavý.
Pokud jej chcete prát v pračce, podívejte se, zda je do pračky dát můžete. Pokud ne, tak jej umyjte houbičkou a mýdlem. Nechte ho usušit na vzduchu a vraťte ho psovi až tehdy, kdy je celý čistý.
Rozbalit všechny příspěvky
Video týdne
Taky se občas po práci cítíte tak, že si říkáte: ať mi všichni třeba vlezou na záda!? Dnes už prostě nic dělat nebudu...
Příběh zvířátka
Říkají mi Rago, Ragoušku, Ragajdo, Rufajdo, nebo když si vypůjčím třeba botu, tak křičí Ragíííno! (to je povel k držení v zubech, to já už poznám)...