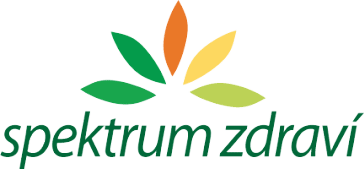 Matcha čaj BIO 30 x 2g
100% přírodní japonský BIO zelený čaj Matcha
Při objednání 2ks dostanete šejkr ZDARMA!
Složení: BIO jemně mletý zelený čaj
Hmotnost: 30 x 2 g (net 60 g)
Původ čaje: Japonsko
Skladujte na suchém a tmavém místě, nevystavujte přímému světlu
Co je čaj Matcha
Pouze elitní japonští farmáři znají know-how na výrobu čaje Matcha. Výroba tohoto čaje je bezpochyby jednou z nejnáročnějších metod produkce čajů na světě.
Matcha roste pouze na zastíněných polích. Čtyři týdny před sklizní se pole úplně zastíní. Speciální stínící technika zabrání až 90% slunečního světla. Rostlina, která je v té chvíli téměř v úplné tmě kompenzuje nedostatek světla intenzivní produkcí chlorofylu. To činí listy bohatší na aminokyseliny a typická je pro ně smaragdově zelená barva. Kvalitní Matcha poznáte nejen podle sytě zelené barvy, ale také podle nasládlé a jemné chuti.
Sběr čaje probíhá na začátku května. I v této době jsou listy, které se na Matcha používají trhány výhradně ručně. Ihned po sběru jsou listy přenesené do továrny – Aracha. Zde začíná dlouhá cesta přeměny surových listů na absolutně jemný prášek.
Nejdříve listy projdou parou. Horká pára zabrání fermentaci, udrží listy čerstvé a zajistí, aby veškeré živiny v čaji zůstaly. Poté se listy usuší. Když listy projdou touto fází, tak se jejich hmotnost sníží téměř na pětinu. V této fázi se tento čaj nazývá "Aracha", což se dá volně přeložit jako surový čaj.
Další fází je selekce čaje Aracha. Listy přicházejí v různé kvalitě a právě proto je potřebná kategorizace. Odborníci posuzují barvu, kvalitu a chuť čaje.
Finální čaj je směsí různých odrůd a ústí do konzistentní kvality po celý rok. Na závěr probíhá proces odstranění stopek, větviček a dalších nechtěných částí tak, aby výsledným produktem byla ta nejjemnější a nejčistší dužina z čajové rostliny. Ta je následně rozkrájená na stejné kusy a vzniká čaj "Tencha".
Posledním krokem ve výrobě čaje Matcha je mletí, které probíhá v naprosto hygienických prostorách továrny za pomoci žulových mlýnů. Ty čaj Tencha rozemelou na naprosto jemný prášek a tím vzniká Matcha. Velikost jednoho zrníčka je 5-10 mikronů, přičemž jeden mikron je miliontina metru. Je to tak jemné, že se prášek doslova rozpouští v ústech. 
Jeden žulový mlýn semele pouze 30-40 gramů čaje za hodinu a i v 21. století pouze tato technika zaručí, že si čaj po čas výroby zachová svou ojedinělou chuť, barvu a aroma.
Míchání rozdílných tříd čajových listů je jedním z nejdůležitějších procesů pro zajištění prvotřídní kvality čajů. Výroba čajové směsi je nevyhnutelná pro dosažení rozdílných kvalit čaje Matcha. Existuje více jak 10 různých tříd kvality, které se od sebe odlišují jednak v barvě, chuti a vůni. Matcha nejvyšší kvality lze rozpoznat díky uklidňující zelené barvě a vůni, která by měla být jemná a zároveň sladká. Aby byla směs perfektní, tak je zapotřebí posouzení opravdového mistra, který se řídí dle přísných kritérií.
Po celém světě již proběhla spousta studií zeleného čaje a v nedávné době i čaje Matcha. Studie došly k tomu, že čaj Matcha je skutečným čajovým unikátem. Hlavním důvodem je, že tento čaj se nelouhuje, ale přímo konzumuje. Proto se jeden šálek Matcha Tea vyrovná zhruba 10 šálkům běžného zeleného čaje.
Dodavatel/Výrobce: matchatea

---
Kategorie: Zelené čaje
---
Stáhnout v PDF