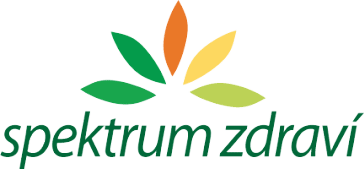 Lunární kalendář 11. listopad 2015
online
11. listopad 2015

Měsíc putuje  znamením Štíra, dnes je novoluní. Štír má vliv na intimní oblast a močové cesty. Pijte čaje, které tyto orgány posilují, udělejte si bylinnou sedací koupel. Dnes můžete zažít vášeň a lásku, pozor ale na žárlivost.
---
Tento den má svátek Martin
30. lunární den
Symbolem je Zlatá labuť. Tento den je poslední v lunárním cyklu. Je velmi krátký a proto se ho snažte využít k  odpuštění, dokončení věcí a splacení dluhů, a to nejen finančních. Vystříhejte se agresivitě. Ukliďte dům a dejte do něj ochranný talisman. Talismany mají dnes velkou sílu. Namáhaným orgánem je mozek, proto ho šetřete. Více o lunárním dni..
1. lunární den
První lunární den trvá od novoluní do prvního východu Měsíce po novoluní. Čím je kratší, tím intenzivněji se v něm vše odehrává. Jeho symbolem je Lampa, Lucerna a Třetí oko. Je dobré ho věnovat duchovní očistě, nejlépe skrze oheň. Poseďte u krbu nebo u svíčky a dívejte se do plamene. Myslete na vše, čeho byste se chtěli zbavit a odevzdávejte to ohni, který spálí veškerou negativitu. Odpouštějte, promíjejte, čistěte věci z minulosti. Jakmile se očistíte, můžete přejít k vizualizaci vašeho přání. První lunární den se přání zhmotňují, přejte si proto jen to, co doopravdy chcete. Více o lunárním dni..
---
Lunární den ve zkratce
Znamení
♏ štír
Fáze
novoluní
18:47
Lunární den
30, 1
Východ Měsíce
06:29
Západ Měsíce
16:38
Síla
klesající
Živel
voda
Orgány
pohlavní orgány, močové cesty, močový měchýř, sexualita
Barva
zelená
Energie
ženská - aktivní
Kvalita dne
teplý, vlhký, plodný
Systém
nervový systém
Živná kvalita
sacharidy
Zahrada
list
NOVOLUNÍ
Novoluní představuje nové začátky, ale také ukončení a vnitřní přeměnu. Tvůrčí myšlenky a nápady jsou velmi originální, je třeba je využít, dát jim směr a formu. Máme před sebou mnoho možností, musíme si z nich jen vybrat. Nov je zlom mezi vyčerpáním a přívalem nové energie. Zpočátku tuto energii můžeme vnímat jako napětí, neklid, netrpělivost a vzrušení, které může přecházet do podrážděných reakcí. Cítíme aktivitu, ale nevíme, kterým směrem ji zaměřit. Něco začíná, ale je to tak neuchopitelné, hoříme nedočkavostí, abychom se do toho pustili. Více o novoluní..
NOVOLUNÍ VE ŠTÍRU
Zamyslete se.. jaká jsou vaše nejhlubší přání a touhy? Po čem prahne vaše duše? Jste na správné Cestě? Co můžete udělat pro to, aby jste svoje přání naplnili?
ENERGIE DNE
Klíčová slova dnešního dne jsou: sexualita, impulzivnost, žárlivost, riziko, citlivost, kritika, vnímavost, náruživost, smyslnost, vynalézavost, nadhled. Vládnou sklony k temným věcem. Připravte se na kritiku i na to, že sami budete více kritizovat, jste dnes přecitlivělí a proto také zranitelnější než jindy. Změny se dnes přijímají velmi těžce, člověk vidí věci černobíle. Zvyk je železná košile. Vystačíte si sami a nebudete mít chuť ke kompromisům, prosadíte si to, co chcete. V debatách přesně vyhmátnete zranitelné místo svého protivníka. Nepouštějte se však do jednání o penězích, budete mít vždycky pocit, že jste prodělali. Voda pomáhá zklidnit rozjitřené smysly. Procházka kolem řeky nebo rovnou dovolená u moře jsou výborným lékem. V partnerských vztazích se projevuje smyslnost a náruživost, ale také žárlivost a hádavost.
Co nás učí Měsíc ve Štíru:
Důležitost nového života je nade všechno ostatní. Staré umírá, aby se rodilo nové.
Bachova květová esence pro dnešní den: Chicory (Čekanka obecná)
ZDRAVÍ
Štír působí silně na pohlavní orgány, močový měchýř a močovod. Cokoli uděláte ve dnech Štíra pro tyto části těla dobrého, bude působit dvojnásob pozitivně, preventivně a léčebně. Výjimkou jsou chirurgické zákroky na těchto místech, ty přesuňte až na dny ubývajícího Měsíce. To, co intimní oblast výrazněji zatěžuje, bude působit škodlivěji, než v jiných dnech.
Ve dnech Štíra se věnujte péči o intimní oblast. Intimní hygiena by měla být samozřejmostí. Preventivní sedací bylinkové koupele teď mohou pomoci při různých ženských obtížích. Vhodné byliny na sedací koupel: řebříček, kontryhel, přeslička, penízek, heřmánek. Dvě hrsti bylin zalijte vroucí vodou a nechte 15 minut louhovat. Do vany napusťte teplou vodu tak, aby vám sahala nejvýš po boky a přilijte do ní výluh z bylin. V lázni setrvejte tak dlouho, jak vám to bude příjemné, jak bude voda chladnout, můžete dopouštět horkou vodu. Nesedejte dnes na chladné zemi, obzvlášť budoucí maminky by se měly chránit před každou námahou a dávat pozor, aby neprochladly. Dnešek je vhodný k ošetření hemoroidů.
Domácí léčení – recepty
Léčivá rostlina pro tento den: Puškvorec – osvěží vás čaj z kořene nebo kousky, které se žvýkají. Zbavuje nestrávených zbytků potravy.
STRAVA
Novoluní je ideálním dnem pro očistný dietní den či půst. Měli bychom konzumovat pouze jednu potravinu rostlinného původu, která nezůstává dlouho v trávícím traktu. Vhodná je rýže Basmati, která je velmi lehká a nejlépe stravitelná. Můžete si udělat také ájurvédský odlehčovací den nebo jíst jen ovoce či zeleninu. V novoluní metabolismus pracuje rychleji a pokud tělo nezatěžujeme těžkou stravou, samo se nejúčinněji zbaví toxických látek. Energii, kterou by jinak spotřebovalo na trávení potravy, použije k regeneraci a vyplavování toxinů. Pokud se na dietu či půst necítíte, doporučujeme alespoň stravu z čerstvých potravin a tepelně neupravované pokrmy, tzv. živou stravu.
Výživová kvalita ve dnech Štíra jsou sacharidy. To znamená, že někdo dnes tráví moučná jídla, těstoviny a sladkosti lépe než jindy a někdo zase hůře. Sledujte, do které skupiny patříte vy, abyste věděli, zda se mouce a cukrům vyhnout či naopak. Pokud bojujete s nadváhou, jezte dnes celozrnný chléb, potraviny s vysokým obsahem uhlohydrátů vynechejte. Na posílení močových cest jsou vhodné brusinky, pijte tedy brusinkový džus nebo jezte sušené brusinky.
Je den listu, proto doporučujeme listovou zeleninu:
čekanka, kapusta kadeřavá, kozlíček polníček, pórek, rebarbora, rukola, hlávkový a ledový salát, špenát, štěrbák, zelí
KRÁSA
V novoluní pomáhají kůži detoxikační a čistící masáže vhodnými oleji. Na pleť naneste čistící pleťovou masku, na problematickou pleť vyzkoušejte ájurvédské pleťové prášky. Můžete odstraňovat pupínky a černé tečky na kůži. Na vlasy používejte přírodní bylinné šampony. Tělu dnes prospívají také uvolňující bylinné koupele, zejména sedací.
Vhodné éterické oleje a vůně: santal, santalové dřevo, bergamot, karafiát, orchidej, pačuli, ylang-ylang, levandule, citron
MAGIE
Při novoluní jsou nejvhodnější kouzla, kterými chcete podpořit nové začátky, projekty a cíle. Přání vyslovená při novoluní se plní. Měsíc ve Štíru je vhodný pro ochranná kouzla, pro milostnou magii, a pro rituály na zbavení se strachu. Vyberte si kouzlo..
DOMÁCNOST
Dny Štíra jsou "vodní" dny a nejsou vhodné pro malování a lakování, vše dnes špatně schne a materiály nasávají vlhkost. Proto nemyjte dřevěné podlahy a nábytek. Naopak špína a skvrny půjdou z prádla a předmětů dobře dolů.
ZAHRADA
Dny Štíra jsou dny listu s klesající silou. Při novu by se nemělo nic sázet, vysévat ani přesazovat. Nic nevzejde, semena ani kořeny se neuchytí. Je však nejvhodnější den na ošetření starých, nemocných a špatně rostoucích dřevin a rostlin. Pokojové rostliny, které špatně rostou, výrazně sestřihněte. Nemocné stromy prořežte, nebojte se radikálního řezu, budete překvapeni, jak začnou znovu bohatě růst a plodit.
Stáhnout v PDF