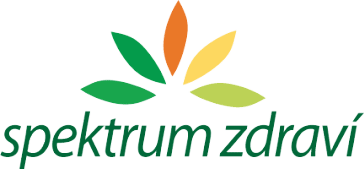 Lunární kalendář 18. duben 2015
online
18. duben 2015

Měsíc putuje ve znamení Berana, dnes je novoluní. Beran ovlivňuje hlavu, obličej, mozek, oči, nos a životní sílu. Pokud trpíte na migrény, pijte preventivně hodně čisté vody a vynechejte kávu. Jděte mezi lidi, domluvte si rande, vyrazte si s přáteli.
---
Tento den má svátek Valérie
Pranostiky
Kolik tepla před Markem, tolik zimy po něm
29. lunární den
Jeho symbolem je Hlavonožec, Hydra a Maja. Tento den se pokládá za satanský den, proto si dělejte ochrany před zlem. Nepříjemnosti nejsou dnes žádnou výjimkou, pokládejte je ale za příznivé a přijímejte je s vděkem, neboť znamenají to, že nesloužíte Tmě. Mohou se dostavit depresivní stavy. Udělejte si očistný rituál: stoupněte si na 10 minut do nádoby se slanou vodou, teplota vody vám musí být příjemná, spíše chladnější, a představujte si, že vše negativní z vás odchází do vody. Poté vodu vylijte na pozemek za domem s přáním, aby Země přetransformovala negativní energii z vody na Světlo a Lásku.  Doporučujeme dnes vykuřovadlem očistit místnosti, vhodné je kadidlo, pelyněk nebo šalvěj. Kouř vyhání zlo. Očistěte si také jídlo a pití – buď modlitbou, nebo nad ním udělejte kříž či magický kruh. Jezte vědomě, nečtěte u jídla ani se nedívejte na televizi. Nemluvte při jídle o špatných věcech. Více o lunárním dni..
1. lunární den
První lunární den trvá od novoluní do prvního východu Měsíce po novoluní. Čím je kratší, tím intenzivněji se v něm vše odehrává. Jeho symbolem je Lampa, Lucerna a Třetí oko. Je dobré ho věnovat duchovní očistě, nejlépe skrze oheň. Poseďte u krbu nebo u svíčky a dívejte se do plamene. Myslete na vše, čeho byste se chtěli zbavit a odevzdávejte to ohni, který spálí veškerou negativitu. Odpouštějte, promíjejte, čistěte věci z minulosti. Jakmile se očistíte, můžete přejít k vizualizaci vašeho přání. První lunární den se přání zhmotňují, přejte si proto jen to, co doopravdy chcete. Více o lunárním dni..
---
Lunární den ve zkratce
Znamení
♈ beran
♉ býk
23:22
Fáze
novoluní
20:59
Lunární den
29, 1
Východ Měsíce
05:58
Západ Měsíce
19:45
Síla
stoupající
Živel
oheň
Orgány
hlava, obličej, mozek, oči, nos, životní síla
Barva
červená
Energie
mužská - dynamická
Kvalita dne
mírně teplý, suchý, neplodný
Systém
smyslové orgány
Živná kvalita
bílkovina, ovoce
Zahrada
plod
NOVOLUNÍ
Novoluní představuje nové začátky, ale také ukončení a vnitřní přeměnu. Tvůrčí myšlenky a nápady jsou velmi originální, je třeba je využít, dát jim směr a formu. Máme před sebou mnoho možností, musíme si z nich jen vybrat. Nov je zlom mezi vyčerpáním a přívalem nové energie. Zpočátku tuto energii můžeme vnímat jako napětí, neklid, netrpělivost a vzrušení, které může přecházet do podrážděných reakcí. Cítíme aktivitu, ale nevíme, kterým směrem ji zaměřit. Něco začíná, ale je to tak neuchopitelné, hoříme nedočkavostí, abychom se do toho pustili. Více o novoluní..
NOVOLUNÍ V BERANU
Vše staré se ukončuje. Cítíme již , že se v nás shromažďuje energie a nová síla. Na co ji využijeme? Máme dostatek odvahy a bojové nálady, abychom mohli uskutečňovat svoje odvážné plány. Je třeba mít jasno v tom, které to budou. 
ENERGIE DNE
Beran přeje změnám a novým začátkům. Dnes dominuje spontánnost, temperament, ctižádost, impulsivnost a ukvapenost. Sršíme energií, ale pozor na její správné využití. Máme tendenci "jít hlavou proti zdi" a také zkoušet nové a nepoznané věci. Cítíme větší potřebu komunikace, mohou ale snadno vznikat hádky. Láká nás to vyrazit mezi lidi, něco podniknout, nechybí elán a nadšení do různých sportovních aktivit. Také obchodování a cestování dnešní den přeje, opadne z nás nesmělost. Máme chuť jít i do složitějších věcí. Přednost má přímé jednání. Můžeme se vášnivě zamilovat, vášeň ale brzy opadne. 
Co nás učí Měsíc v Beranu:
Ukončit vše, co nemá budoucnost. Uvědomit si svoji sílu, charakter a odvahu a vykročit do nového a neznámého.
Bachova květová esence pro dnešní den: Impatiens (Netýkavka žlázonosná)
ZDRAVÍ
Beran má vliv na oblast hlavy, a proto s ním pravidelně přicházejí migrény a bolesti hlavy. Dnes neprovádějte na hlavě žádné zásahy, obzvláště ne chirurgické, s výjimkou akutních případů. Cokoli uděláte pro svoji hlavu, oči, mozek a nos dnes dobrého, projeví se to dvojnásob pozitivně. Pokuste se tento den projít bez stresu a tlaků, připravte si klidný program. Jako preventivní opatření proti migréně doporučujeme pít hodně čisté vody a vzdát se kávy, čokolády a cukru. Pokud se přesto migréna dostaví, vyvětrejte dostatečně místnost nebo běžte na vzduch. Pomáhá také na chvíli si lehnout do tmavšího pokoje a myslet na příjemné věci. Na hlavu si přiložte studený obklad, účinná je také velmi jemná masáž hlavy a vlasové pokožky krouživými pohyby.
Znamení Berana působí také na obličej, oči a mozek. Jestli můžete, udělejte dnes pro své oči něco dobrého.Obklady na zanícené oči, například ze světlíku lékařského, se neminou účinkem a prospěje jim i  mikromasáž. Na unavené oči a kruhy pod očima pomůže přikládání studených sáčků zeleného čaje. Nevysedávejte dlouho u počítače ani u televize, snažte se vyhnout dlouhotrvajícímu pláči. 
Domácí recepty na bolest hlavy 
Léčivé rostliny pro tento den
V Beranu sbíráme a zpracováváme rostliny, které působí blahodárně na hlavu a oči, např.:
Smetanka lékařská (pampeliška) – působí proti bolestem hlavy a pomáhá pročišťovat energii
Kopretina řimbaba - analgetikum - proti migrénám, horečce, zánětu středního ucha
Světlík lékařský - pomáhá proti únavě očí a na záněty spojivek
STRAVA
Novoluní je ideálním dnem pro očistu, dietu či půst. Měli by jste konzumovat pouze jednu potravinu rostlinného původu, která nezůstává dlouho v trávícím traktu. Vhodná je rýže Basmati, která je velmi lehká a nejlépe stravitelná. Můžete si udělat také ájurvédský odlehčovací den nebo jíst jen ovoce či zeleninu. V novoluní metabolismus pracuje rychleji a pokud tělo nezatěžujeme těžkou stravou, samo se nejúčinněji zbaví toxických látek. Energii, kterou by jinak spotřebovalo na trávení potravy, použije k regeneraci a vyplavování toxinů. Pokud se na dietu či půst necítíte, doporučujeme alespoň stravu z čerstvých potravin a tepelně neupravované pokrmy, tzv. živou stravu.
Dny Berana mají ovocně-bílkovinnou kvalitu. Budete potřebovat více ovoce a bílkovin, než v jiných dnech, pokud je ovšem dobře snášíte, tělo je dnes lépe zpracovává. Pokud vám ovoce či bílkoviny nedělají dobře, potom je dnes z jídelníčku úplně vynechejte. Můžete jíst ryby, mořské plody a drůbež, hrách, fazole, čočku, mléčné výrobky, plodovou zeleninu, ovoce. Kořeňte jídla pikantním kořením. Jídelníček doplňte klíčky, semínky a ořechy. 
Je den plodu, proto doporučujeme ke konzumaci:
cibuli, cuketu, dýni, lilek, meloun, okurky, papriky, rajčata, ořechy, slunečnicová semínka, zázvor
z ovoce si vyberte hrušky, jablka, lesní plody, ananas, jahody, kdouloň, kiwi, maliny, mango, meruňky, papáju, pomeranč, rybíz, švestky, třešně, víno
Nezapomínejte na pitný režim, nejvhodnější tekutinou je čistá voda, kterou můžete ochutit plátkem citronu a několika lístky máty nebo meduňky. Kdo trpí na migrény, ať dnes nepije žádnou kávu! Raději si dejte ovocný čaj. Uklidňující bylinné čaje vám také udělají dobře, vhodný je mátový proti bolesti hlavy, zklidňující třezalkový, meduňkový nebo čaj z bazalky. Pijte také detoxikační čaje, například zázvorový.
KRÁSA
Beran ovlivňuje obličej a hlavu, proto si udělejte čistící pleťovou masku a jemnou masáž obličeje. Použijte vhodné éterické oleje a nezapomeňte i na dekolt. Masáž pokožky hlavy a vlasových kořínků vám také udělá dobře. Muži ať si ve dnech Berana neholí vousy, mohla by se jim začít tvořit na tváři holá místa. Ani stříhání vlasů se z těchto důvodů nedoporučuje. Také změna účesu nebude jednoduchá, vlasy jsou dnes nepoddajné a účes nebude dobře držet.
Vhodné éterické oleje a vůně: meduňka, máta, mandarinka, hřebíček, bobkový list, bez, rozmarýn, lemongrass, levandule, grapefruit
MAGIE
Při novoluní jsou nejvhodnější kouzla, kterými chcete podpořit nové začátky, projekty a cíle. Přání vyslovená při novoluní se plní. V Beranu se provádí válečnické obřady a kouzla na uskutečňování smělých plánů. Vyberte si kouzlo..
DOMÁCNOST
Vládne živel oheň, zapalte si tedy oheň v krbu nebo alespoň svíčku. V kamnech nebo na venkovním ohništi můžete spálit vše staré a nepotřebné. Silná energie ohně vám pomůže při větším a náročnějším úklidu, všechny čistící a úklidové práce vám půjdou dobře od ruky. Můžete uklidit sklep a zahradní domek. Je vhodný den na pečení.
ZAHRADA
Dny Berana jsou dny plodu se stoupající silou. Při novu by se nemělo nic sázet, vysévat ani přesazovat. Nic nevzejde, semena ani kořeny se neuchytí. Je však nejvhodnější den na ošetření starých, nemocných a špatně rostoucích dřevin a rostlin. Pokojové rostliny, které špatně rostou, výrazně sestřihněte. Nemocné stromy prořežte, nebojte se radikálního řezu, budete překvapeni, jak začnou znovu bohatě růst a plodit. Můžete dělat nové zahradní a osazovací plány.
Stáhnout v PDF