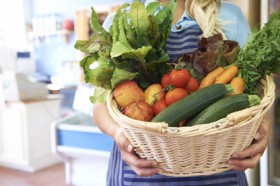 potraviny onlineJsme jeden z největších online prodejců potravin v České republice. Naše image je stylizována do prvorepublikového konceptu, kde hlavní roli hraje milý a usměvavý pan příručí. Ten vám na druhý den doručí ty nejčerstvější potraviny až k vašim dveřím. Odveze vratné obaly, občas vás potěší malou pozorností, prostě udělá vše, co vám na očích uvidí. Na setkání s ním se bude těšit celá rodina. Jsme Kolonial.cz, kde provedete nákup potravin online jednoduše z pohodlí domova! Fungujeme pro Prahu, Plzeň a část středních Čech.

Kvalitní a čerstvé potraviny online od prověřených výrobců
Ovoce, zeleninu a pečivo odebíráme od prověřených místních dodavatelů. Těsně před tím, než proběhne rozvoz potravin až k vám domů, nikde nákup dlouze neskladujeme. Díky tomu k vašim dveřím doneseme opravdu jen ty nejčerstvější produkty. Kvalita zboží a odpovídající cena je pro nás samozřejmostí, dlouhodobě cílíme na kvalitu a nabídku potravin online pravidelně doplňujeme tak, abychom uspokojili i ty nejnáročnější gurmánské jazýčky. Specializujeme se na čerstvé a farmářské potraviny – nenechte si ujít široký sortiment ovoce, zeleniny, čerstvého masa a ryb.
Jak zařídit, aby zelenina a ovoce byla co nejčerstvější? Jednoduše! Ještě 5 – 10 hodin předtím, než zazvoníme u vašich dveří, leží čerstvé produkty na skladě dovozce, kde jsou zajištěny optimální podmínky pro jednotlivé druhy ovoce a zeleniny. Odtud přes naši přípravnu nákupu potravin online putují produkty bez umělého nasvícení a v určeném teplotním režimu až k vám domů. Lépe už to nejde. Jedině tak se zelenina a ovoce udrží stoprocentně čerstvé a svěží.
Rozvoz potravin už 2. den po objednání potravin online!
Objednat si můžete kdykoli se vám zachce, a to v lokalitách Praha, Plzeň a část středních Čech. Nákup dovezeme již 2. den po objednání a ve vámi zvoleném čase s přesností +/- 20 minut. Neznamená to však, že do druhého dne připravíme nákup z našich skladových zásob. Veškeré potraviny jsou době vaší objednávky ještě u dodavatele, odkud je distribuujeme těsně před rozvozem. Jedině tak se k vám dostanou skutečně jen čerstvé potraviny!
Aby byl pro vás nákup co nejjednodušší a nezabral mnoho času, můžete si objednat potraviny online klidně cestou do práce, ze služební cesty, a to až na 14 dní dopředu, aby vám už nikdy nechybělo čerstvé pečivo, mléčné výrobky nebo zelenina.
Web Kolonial.cz je jednoduchý a přehledný. Kromě čerstvých a kvalitních potravin u nás nakoupíte také produkty pro domácnost a drogerii a svůj volný čas už nebudete muset trávit v supermarketu, ale pěkně tak, jak to máte nejraději. Nakoupit můžete i pro vaše rodiče, kteří určitě dovážku až do kuchyně ocení. A navíc, doručení je zcela zdarma a s milou pozorností navrch!
Naše auta jsou ekologická, stejně jako multifunkční papírové tašky. Na životní prostředí dbáme, bio a eko uctíváme. A co u nás máme zajímavého právě teď?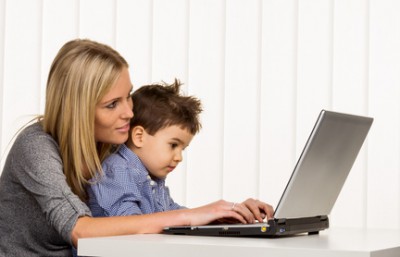 nákup potravin
Podzimní kaleidoskop barev, vitamínů a chutí v Koloniálu
Čerstvé a kvalitní suroviny jsou základem podzimního menu. Na podzim se dny zkracují, světla ubývá a nachlazení si nevybírá. Posilněte si imunitu pořádnou dávkou vitamínů v podobě čerstvého i tepelně upraveného ovoce a zeleniny. Čerstvě nakrájený ovocný salát, fresh džus, či lahodné smoothie je nejen pastvou pro oči, ale zároveň vylepší celý váš den. Pojďte se podívat, co všechno může zahrnovat váš nákup potravin online v Koloniálu.
Exotické i sezónní ovoce v Kolonial.cz
Čerstvé ovoce už dávno neznamená jen jablko, hrušku nebo třešně. Nebojte se vyzkoušet také mnohem exotičtější druhy! Koloniál si dává na široké nabídce exotického ovoce záležet, a tak u nás najdete nejen oblíbené druhy jako je mango, papaya nebo avokádo, ale také mnohem odvážnější kousky. Pokud vás honí mlsná, vyzkoušejte zdravou delikatesu v podobě ovoce pitahaya, které má červenou slupku a bílou dužinu s mnoha drobnými, černými a jedlými semínky. Chutí je podobná žlutému cukrovému melounu nebo angreštu. Výborná je i mučenka, aromatický plod plný osvěžující šťávy. Obsahuje vitamíny A, C, a K, fosfor, železo a vápník. Využívá zejména pro výrobu nápojů, dezertů nebo sladkých salátů, jako přísada do ranního smoothie nemá chybu.
Pro příznivce melounů je tu nebezpečně vyhlížející rambutan. Jde o exotické ovoce, které je tvořeno převážně vodou (80 %) a také je v něm obsažen vitamín C. Céčkem je nabité i granátové jablko, jehož plod vnitřní strukturou připomíná červený rybíz. Je velice zdravé a obsahuje až 77% vody. Nejčastěji se konzumují v čerstvém stavu, dají se ale přidat i do pokrmů, k drůbežímu masu nebo se z něj vyrábí nápoj grenadina. Svůj vitamínový drink si můžete ozdobit plátkem physalisu nebo karamboly. A pokud chcete něco opravdu extra, dejte si kokosový ořech. Čerstvá kokosová šťáva je jedním z nejzdravějších nápojů na světě. Na zdraví!
Čerstvá dýně do slaných i sladkých pokrmů
Už jste vyzkoušeli vynikající dýni Hokkaidó? Ukrývá se v ní koktejl vitamínů, minerálů a dalších zdraví prospěšných látek. Kromě výživové hodnoty má i další nespornou výhodu, a to, že je vhodná jak do slaných pokrmů, jako jsou polévky, zdravé přílohy i hlavní jídla, tak i pro sladké pečení.
Ať už se rozhodnete pro menší odrůdu dýně Hokkaidó, aromatickou muškátovou dýni či nasládlou, cuketě podobnou dýni máslovou, nemůžete šlápnout vedle. Většina dýní je vhodná i k výrobě sladkých pyré a marmelád. Rozvoz potravin Koloniál vám nabídne všechny tři druhy – zkuste si v kuchyni zaexperimentovat!
Kvalitní a čerstvá zelenina nesmí chybět v žádné kuchyni
Zapomínat by se nemělo ani na další čerstvou zeleninu. Potraviny online nabízí široký sortiment klasiky na jednoduchý barevný salát, jakou jsou rajčata, okurky, listové saláty nebo paprika. Koření dodá šmrnc i tomu nejobyčejnějšímu jídlu, ať už jde o klasiku v podobě petrželky nebo kerblíku. Estragon, šalvěj nebo koriandr nesmí chybět v žádném naloženém masu a sezóna chřestu v Koloniálu ještě rozhodně neskončila.
Potraviny online mají v nabídce i základ na exotické pokrmy. Vydejte se např. na výlet do Thajska a vyzkoušejte polévku z hlívy ústřičné či houby shiitake nebo plněné žampiony. A máme něco i pro skutečné znalce – salicornii. Salicornia, česky nazývaná slanorožec nebo mořský chřest, je sukulentní rostlina využívána převážně v turecké kuchyni. Turkové z něj připravují předkrm – oddenky se uvaří společně s česnekem, po uvaření se oloupe tuhá lodyha a podávají se s dresinkem z oleje, citronů a česneku. Jednoduché a efektní.
Maso a ryby od místních dodavatelů
K vitamínům se hodí i větší než malá dávka proteinu a není nad plátek opravdu dobrého a čerstvého masa nebo ryby. Nákup potravin online vám přináší možnost objednat si pečlivě vybrané, farmářské potraviny od malých místních dodavatelů. To pro nás znamená především lokální a poctivé:
Lokálním myslíme pěstování a zpracování na jednom místě u jednoho farmáře, případně to, že drobný zpracovatel či farmář odebírá suroviny též od okolních farmářů.
Poctivým myslíme pěstování a výrobu podle tradičních postupů a receptur bez různých "umělých" přípravků, které snižují kvalitu (například urychlení růstu kuřat hormony). Hotový výrobek je díky tomu z excelentních surovin, bez "vycpávek" a zbytečných přísad, s vynikající chutí.
Nákup potravin online a rozvoz potravin vám ušetří spoustu času
Nakupování zabere každému spoustu času, který se dá nákupem online ušetřit. Potraviny online uspoří nejen čas, ale také peníze za pohonné hmoty a starosti s hledáním čerstvých a kvalitních produktů. Investujte tento čas a finance do společných chvil s rodinou a přáteli. Nebo využijte získaných chvil pro experimenty v kuchyni. S čerstvými farmářskými produkty zvládne i začátečník svíčkovou jako od babičky!
Oblasti, v rámci kterých si můžete objednat nákup potravin online, najdete zde.