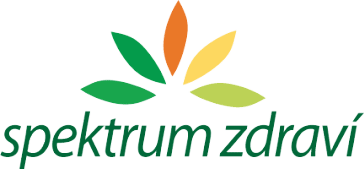 Klacík/Miswak - přírodní zubní kartáček s pouzdrem
Miswak - větvička stromu salvadora persica na čištění zubů
Klacík je přírodní kartáček, který působí blahodárně na Váš chrup.
Jedná se o větvičku stromu salvadora persica (salvadora perská), říká se mu také Miswak, Kayu Sugi, žvýkací tyčinka nebo přírodní zubní kartáček, u nás je to Klacík.
Klacík, neboli Miswak je přirozený a zcela přírodní zubní kartáček. Klacík zuby nejen šetrně čistí, ale také bělí. Navíc napomáhá redukci zubního kamene, péči o dásně a příjemně osvěžuje dech. To vše bezpečnou, přirozenou a zcela přírodní a ekologickou cestou, bez nutnosti použití zubní pasty či jiných přísad.
Funkci šetrného, avšak pečlivého čištění, zajišťuje díky kompaktní skupině drobných vláken, která vykonávají stejnou práci, jako běžný zubní kartáček. Na rozdíl od něj jsou však ze zcela přírodního materiálu a nikoliv z plastu. Z toho důvodu je Klacík vhodnější a jemnější pro dásně.
Výhody přírodního kartáčku Klacík:
Bělejší zuby! hned po prvním čištění zjistíte, že jsou zuby ještě hladší, než po čištění plastovým kartáčkem. štětiny Klacíku se totiž mnohem lépe přizpůsobí Vašim zubům. 
Nepotřebujete pastu, můžete si tak čistit zuby kdekoliv! Při prvním použití má Klacík jemně šťiplavou chuť.
Odstraňuje zápach z úst. Silice klacíku jsou totiž antibakteriální.
Naše Klacíky jsou čerstvé, vakuově zabalené. Proto když je doma rozbalíte, jsou ještě jemně navlhlé svou vlastní přírodní "štávou". Tato šťáva obsahuje zdravé minerály jak pro Vaše zuby tak i pro Vaše tělo. 
Proč používat právě Klacík?
Nejvyšší kvalita, potvrzena Státním zdravotním ústavem. Klacík je zcela nezávadný a naprosto bezpečný, což potvrzují i testy Státního zdravotního ústavu.
100% přírodní a pro tělo zcela přirozený produkt. Klacík není nijak dodatečně upravován nebo doplňován o barviva či jiné umělé látky.
Antibakteriální a antimikrobiální účinky. Klacík ničí efektivně bakterie v ústech a stimuluje tvorbu slin. Obsahuje více než deset různých chemických složek, které jsou pokládány za podstatné pro dobrou ústní a zubní hygienu.
Bělí zuby a dodává jim lesk, velice šetrný k zubní sklovině. Klacík šetrně, ale účinně bělí zuby a odstraňuje z nich skvrny od kávy či tabáku. Zuby zůstávají bílé, lesklé a hladké. Jeho jemná vlákna jsou velice šetrná k zubní sklovině i dásním.
Brání zuby před zubní kazem zpevněním skloviny. Klacík výrazně zvyšuje koncentraci vápníku. Sliny nasycené vápníkem inhibují demineralizaci a podporují reminalizaci zubní skloviny.
Zabraňuje usazování zubního kamene.
Účinně působí proti zánětům a krvácení dásní. Klacík hubí bakterie a stahuje sliznici, čímž redukuje záněty sliznice dásní. Jeho jemná vlákna jsou velice šetrná k dásním i zubní sklovině.
Eliminuje zápach z úst, osvěžuje dech. Klacík má přirozené aroma, působí antibakteriálně a navíc napomáhá dobrému trávení.
Použití kdekoli a kdykoli, bez zubní pasty či vody. Klacík je, díky praktickému cestovnímu pouzdru, vždy připraven k okamžitému použití. Doma, v práci, na výletě...
Obsahuje množství vitamínů, minerálů a ostatních aktivních složek.
Dodavatel/Výrobce: Klacik.cz

---
Kategorie: Ústní hygiena
---
Stáhnout v PDF