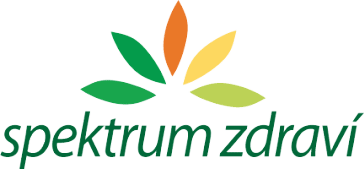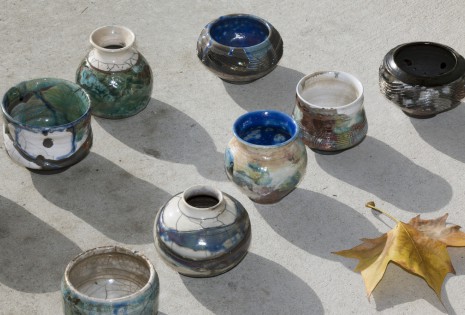 Raku keramika
Raku keramika 2. díl: každý kus je originál
V předchozím díle seriálu o raku keramice jsme nastínili základy této původem japonské techniky a uvedli si základní princip výroby keramiky. Nyní se podíváme blíže na to, k jakým účelům raku keramika slouží, jak se s ní pracuje, ale také jaké nářadí a vybavení je pro keramickou výrobu potřeba. Vždy je třeba si uvědomit, že každý keramik využívá své osvědčené postupy při výrobě keramiky, rozhodně tak nelze říci, že existuje jen jeden správný postup. Keramikové velmi často experimentují jak s různými typy pecí, tak použitým materiálem, teplotou a dalšími faktory, ovlivňujícími výsledek produktu.
Pro koho je raku keramika určena?
Keramický přístup raku je velmi přitažlivý jak pro profesionální keramiky, tak amatéry či přihlížející. Jen těžko budeme hledat keramickou metodu, která by byla laické veřejnosti přístupnější. Výroba keramiky tohoto typu je totiž dynamická, energická a vzrušující, při procesu výroby je opravdu na co se dívat. Raku keramika je současně vhodná jako ideální výukový prostředek. Pro pochopení keramického výrobního procesu je nejuchopitelnější a dokonale demonstrativní. Díky působení přírodních živlů jde o neopakovatelný zážitek.
Výroba raku keramiky je obzvláště přitažlivá pro všechny, kteří považují keramické řemeslo za nudné a nezáživné. Právě proto bývá tento výrobní proces součástí nejrůznějších show pro širokou veřejnost. Uspořádání keramické show je skvělou volbou pro nejrůznější městské oslavy, řemeslné slavnosti apod. Obzvláště působivá je keramická výroba v noci. Mnozí v oboru zkušení vám jistě potvrdí, že sledování výrobního procesu je přitažlivé i pro těžko zabavitelné jedince. Pokud tak chcete představit keramické řemeslo třeba i hyperaktivním lidem nebo lidem bez zájmu, raku keramika je ideální volbou.
Vzhled a použití raku keramiky
Keramické produkty, vyrobené metodou raku, jsou vždy naprostým originálem. Ze samotné podstaty metody se nikdy nepodaří vytvořit dva stejné kusy keramiky. Rozhodně tak nejde o výrobní proces pro sériovou výrobu. Hlavní funkce raku keramiky je dekorativní, není vhodná na užitkové zboží. Tento typ keramiky nikdy nesplní senzorické, ale ani toxické zkoušky, proto se nehodí pro podávání pokrmů.
Na keramice se často projevují mnohé defekty, ty jsou však velmi žádoucí. Jde např. o otisk kleští. Pro raku keramiku jsou typické také tzv. krakle, což jsou drobné trhlinky v glazuře, které jsou díky zakouření velmi výrazné. Tyto trhlinky se často záměrně zvýrazňují, proto se nezřídka volí glazura bíla, která černé mezírky zviditelní. Je však třeba si uvědomit, že nedílnou součástí raku keramiky je samotný výrobní proces, který má silnou společenskou prestiž.
Potřebné vybavení pro výrobu raku keramiky
Pro výrobu raku keramiky potřebujeme speciální vybavení, které nám umožní tuto metodu kvalitně aplikovat. Nyní, když známe základní princip a postup výroby, můžeme nabyté informace zohlednit při výběru potřebného vybavení. Vždy je třeba si rozmyslet, za jakým účelem se budeme výrobě keramiky zabývat a pro jaký typ se rozhodneme. Jiné vybavení totiž budeme potřebovat pro výrobu tradiční japonskou cestou, jiné zase pro evropský či americký způsob. To se týká obzvláště výběru pece, které se budeme věnovat níže. Nyní si uveďme základní vybavení, bez kterého se neobejdeme:
Rukavice – žáruvzdorné, vyrobené z vysoce tepelně odolného materiálu. Běžné rukavice zaručují ochranu při pracovní teplotě až 600 °C.
Svářečské brýle – umožňují podrobnější pohled do rozžhavené pece, hodí se pro sledování odlesku glazur. To keramikům pomáhá odhadnout, kdy výrobek z pece vyjmout.
Raku kleště
Štít
Pyrometr - důležitá pomůcka každého keramika - jde o teploměr, který určuje teplotu měřeného tělesa z teplotního záření. Pyrometr se zpravidla skládá ze dvou částí – z termočlánku a měřáku. Termočlánek po zahřátí generuje proud, závislý na teplotě, měřák poté rozdíl vyhodnotí a zobrazí teplotu. Na americké raku postačí pyrometr typu K, který má termočlánek z chromu a niklu (NiCr-Ni), obvykle měří do teploty 1200 °C. Dražší pyrometr typu S je nezbytný pro měření vyšších teplot, je vyroben ze směsi platiny a rhodia a odolává teplotám kolem 1500 °C. Jeho cena však může být i pětinásobná oproti pyrometru NiCr-Ni. Odborníci nedoporučují nechávat termočlánek v popelu, jelikož jde o silně agresivní tavivo a snižuje životnost termometru.
Keramická pec – výběr a specifika
Jednoznačně nejdůležitějším prostředkem každého keramika je pec. Pro výrobu raku keramiky se používají jiné pece, než u tradičních postupů, naprosto nevhodné jsou pece elektrické. Naopak vhodné a jednoduché jsou pece plynové. Podle typu výpalů se při výběru zohledňuje vhodná izolace a také síla topného media. Pro vysoký výpal japonského raku se používají mufle, ovšem sagary, které jsou komerčně dostupné, jsou velmi nákladné. Právě z toho důvodu si naprostá většina profesionálních keramiků vyrábí sagary svépomocí. 
Je třeba upozornit, že čím větší teplota výpalu je potřebná, tím jsou provozní náklady dražší. Proto jsou také keramické show japonského raku mnohem nákladnější než show raku amerického – pálení na 1300 °C je mnohem nákladnější ne pálení na typických amerických 1040 °C. Při výběru pece se také zohledňuje její typ. Pokud chce keramik dodržovat tradiční postupy, volí pec tradiční konstrukce, která zpravidla vychází z replik, používaných po staletí. Mnohem jednodušší je však používat pece profesionální. Ty jsou vyrobeny z high tech materiálů a jsou velice efektivní.
Keramické pece se liší také svou velikostí v závislosti na složitosti a objemu produkce. Důležitým parametrem při výběru keramické pece je i její ovladatelnost. Pro výrobu větší keramiky se používají tzv. zvonové pece. Pokud chcete metodu raku keramiky uplatňovat např. ve školách, nejlépe se osvědčily pece poklopové, vyhřívané PB.
Tímto je náš dvoudílný seriál o raku keramice u konce. Naším cílem bylo poskytnout obecné informace o historii, technice, ale také potřebném vybavení. Pokud vás tento postup výroby keramiky zaujal, doporučujeme využít možnosti setkání s profesionálním keramikem a do tajů této metody se nechat zasvětit podrobněji. Rovněž můžeme doporučit navštívení workshopů, které se raku věnují. A nechcete-li se raku věnovat sami, ale fascinuje vás výrobní postup, navštivte některou z keramických show.